The MMS home track meet that was scheduled for today (Thursday, March 31) has been canceled due to the weather and field conditions. Our next track meet is scheduled for Tuesday, April 5 at HOME.


IAR testing will begin tomorrow morning for MMS students. We ask that students arrive to school on time with a charged Chromebook, wired headphones/earbuds, and a book to read once the test is has been completed. Also, Fannie May orders are expected to arrive tomorrow. If your child has a large order, please plan accordingly for afternoon pick up!

Students who ride bus 61 (Wildwood addition) will dismiss at 1:45 p.m. today (Monday) due to a driver shortage. Thanks in advance!

Don't forget that the MMS Drama Club production of Moana Jr. will take place tonight (Friday, March 25) and tomorrow (Saturday, March 26) at 7:00 p.m. Remaining tickets can be purchased at the door!

Good luck to our 8th grade volleyball team when they play Clinton for their last home game of the regular season. Only the 8th grade team will play with the game beginning at 6:30 p.m. The 8th grade members and their parents will be recognized at approximately 6:10 p.m. If you can't make it in-person, watch live here -
https://www.nfhsnetwork.com/.../meridian.../gam1d34e7d770
Go Hawks!


Bus #61 (Wildwood addition) will dismiss at 1:50 p.m. today (Monday, February 28) due to a driver shortage.

Students who ride bus #61 (Wildwood addition) will dismiss today at 1:50 p.m. due to a driver shortage. Thanks!

Because of the weather, Scholastic Bowl and volleyball have been canceled for tonight - Thursday, February 24. The 8th grade team will play Clinton on Wednesday, March 2 at 6:00 p.m. This will ONLY be an 8th grade game. The 8th graders and their parents will be recognized prior to the game.

The Chorus Festival scheduled to take place in Ramsey has been canceled (2/24/22).

Happy TwosDay! Today is a rare palindrome date, which makes it the coolest date of the decade! Have a great day!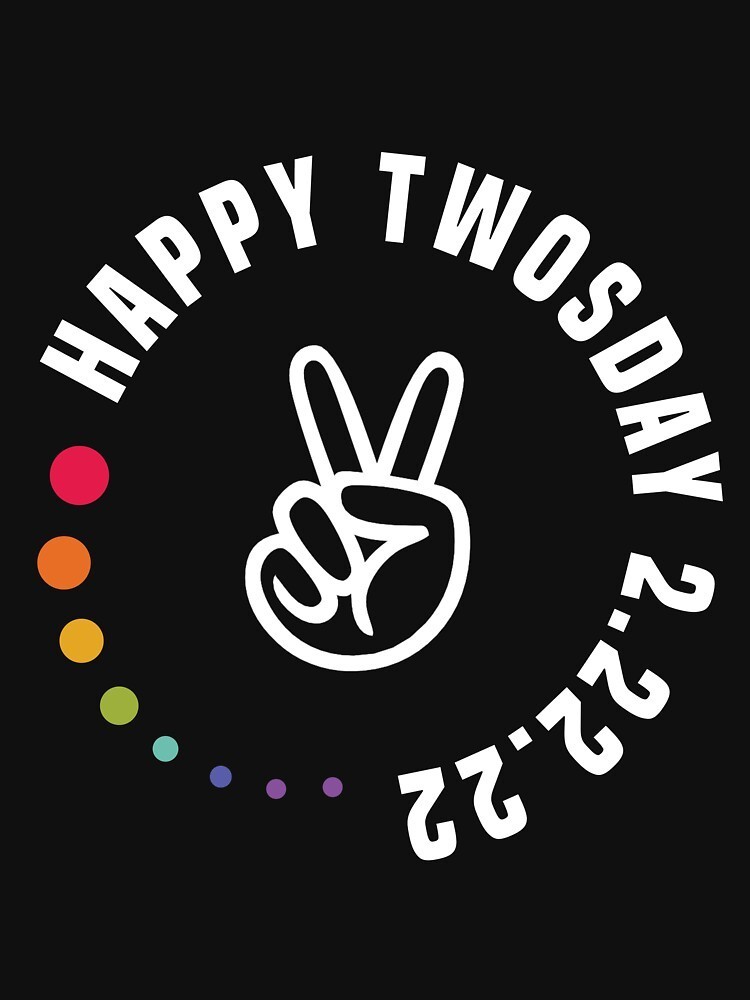 MMS is invited to participate in some of this week's FFA activities. Tomorrow's theme is pajama day!

If you are looking for something to do before the Super Bowl or interested in a to-go option for during the game, consider eating at Texas Roadhouse and supporting MMS! By presenting the attached flyer in Forsyth, Texas Roadhouse will donate 10% of your total purchases back to our school. Money raised helps fund our student incentive program.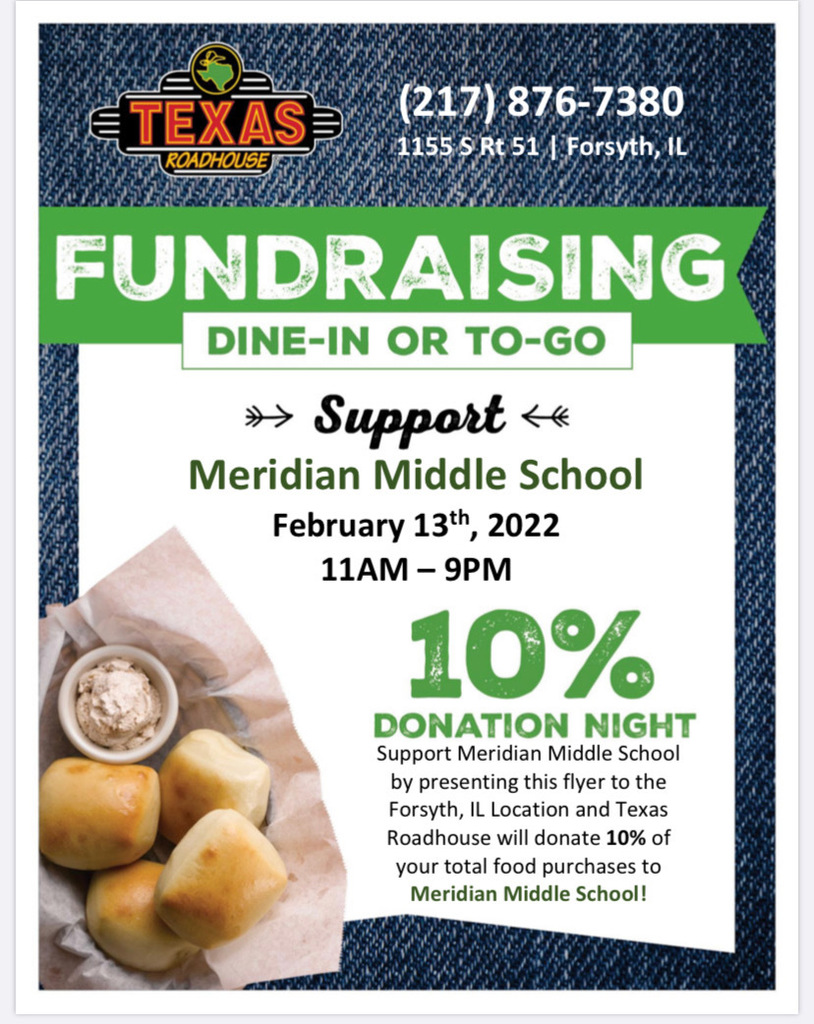 Students who ride bus 58 (Hyde Park area) will be dismissed at 2:00 p.m. today (Monday, February 7) due to a transportation staffing shortage.

Lunch Menu Change at MMS for Monday, February 7 - Bosco Sticks with Marinara Green Beans Mixed Fruit

Due to extent of the winter weather at this time and continued travel concerns over the next 24 hours, Meridian will utilize an e-learning day for Friday February 4. Students should check Google Classroom for e-learning tasks. Curriculum expectations from each teacher will be posted by 8:00 a.m. on Friday, February 4. The Student Council dance scheduled for tomorrow will be rescheduled. Stay warm!

The volleyball matches scheduled for tonight (Thursday) in Monticello have been rescheduled for Wednesday, February 9th.

Congratulations to the top 4 spellers in this morning's District Spelling Bee - 1st Place: Alayna Bickel (8th Grade) 2nd Place: Ella Parks (5th Grade) 3rd Place: Grady Stock (7th Grade) 4th Place: Eleanor Moyer (6th Grade) These individuals will represent Meridian CUSD 15 in the County Spelling Bee at 9:00 a.m. on February 15 at Richland Community College. A big congratulations also goes out to all 30 students who participated in the District Bee!