Good luck to Maggie and Sean in the County Spelling Bee on Tuesday February 19!

The Student Council sponsored Valentine's Day dance is Friday, February 18 from 7:00 - 9:00 p.m. in the MMS gym. The dance is for MMS students only. There will be concession items and pictures available to purchase. All items are $1.00 so smaller bills are appreciated!

7th and 8th Graders went Green for Mrs. Knuffman!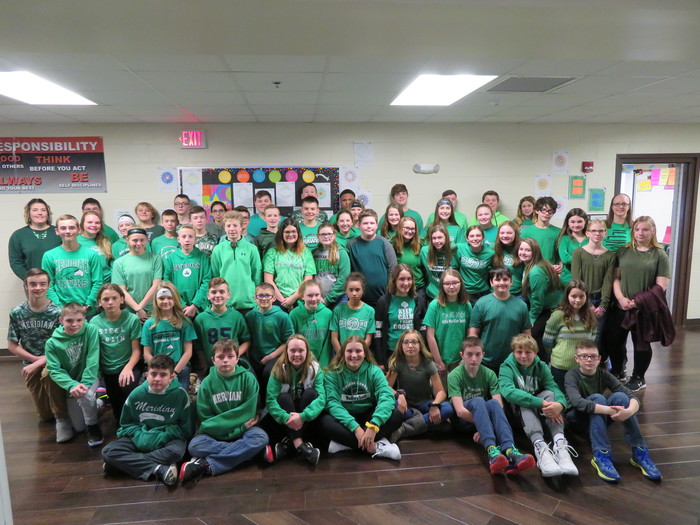 Sixth grade went green for Mrs. Knuffman.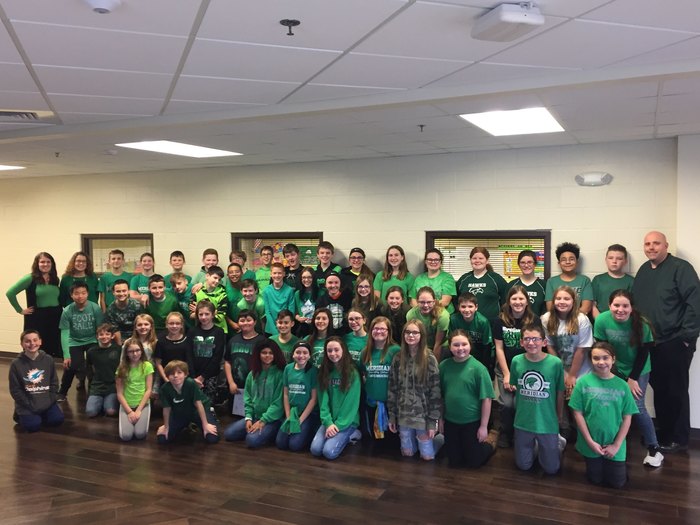 Valentine Candy Grams are now on sale during both lunch periods at MMS! The cost is $2.00 per SWEET treat and will be distributed to students on February 14. If you would like to order a Candy Gram for your child, please email Mrs. McGuire at
mcguirem@meridianhawks.net
.

Congratulations Maggie Pritts!! Repeat Champion for the District Spelling Bee. 2nd place- Charlotte Pritts, follwed by Sean Hill and Alayna Bickel. Good luck at the County Spelling Bee in February!!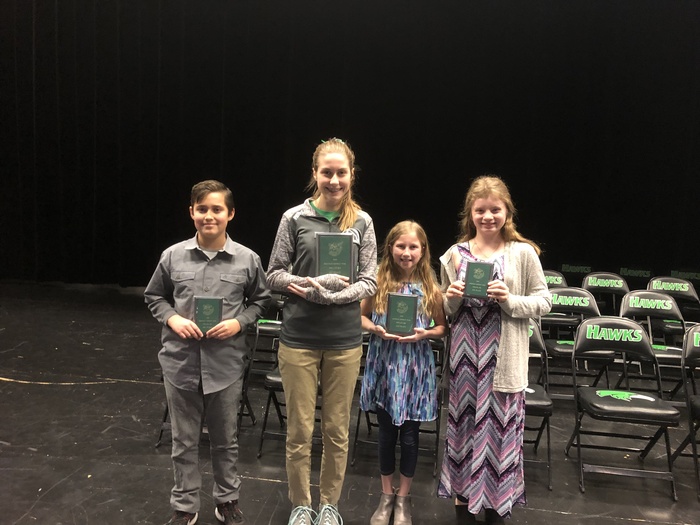 The next Student Council sponsored spirit day is Friday, January 25. The theme is Pajama Day! Students must following the dress when planning outfits for tomorrow.

The 7th grade boys' basketball Regional game for Saturday Jan. 19 has been postponed due to weather and rescheduled for Tuesday January 22 at 6:15 in Hillsboro.

The 6th grade girls' volleyball tournament at Argenta-Oreana for Saturday Jan. 19 has been cancelled due to the weather forecast. Still waiting for information from the host school for the 7th grade boys' basketball Regional game at Hillsboro.

District Spelling Bee: Tuesday January 29 @ 9:00 am; MS/HS Auditorium The top 8 spellers in grades 4th-8th compete for the chance to move on to the County Spelling Bee at Richland CC in February!

The MS Boys' Basketball game for Saturday Jan. 12 vs Clinton at 10:30 (home) is cancelled and will be rescheduled due to the weather forecast. Girls' Volleyball at Edinburg is also cancelled and will be rescheduled to finish the tournament. Stay safe!

The students all worked hard to decorate the doors for Christmas! Congratulations to the top three study halls. 1st Place: Mrs. Field 2nd Place: Mrs. Conlin 3rd Place: Ms. Deckard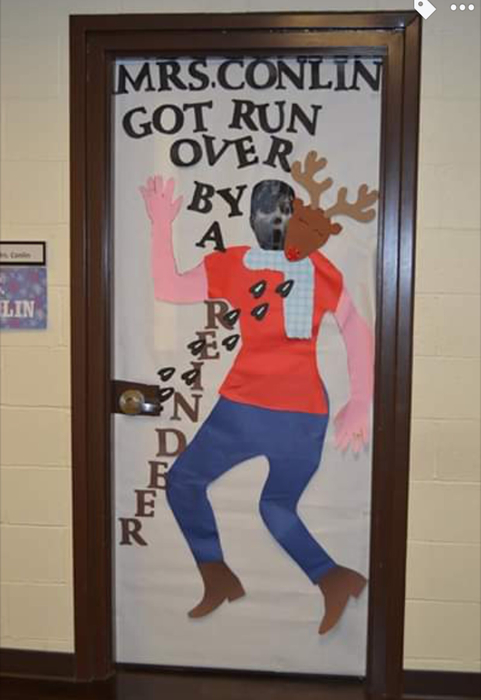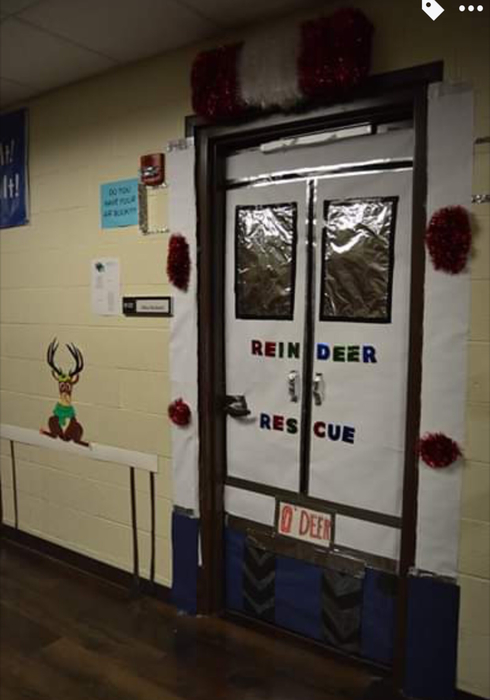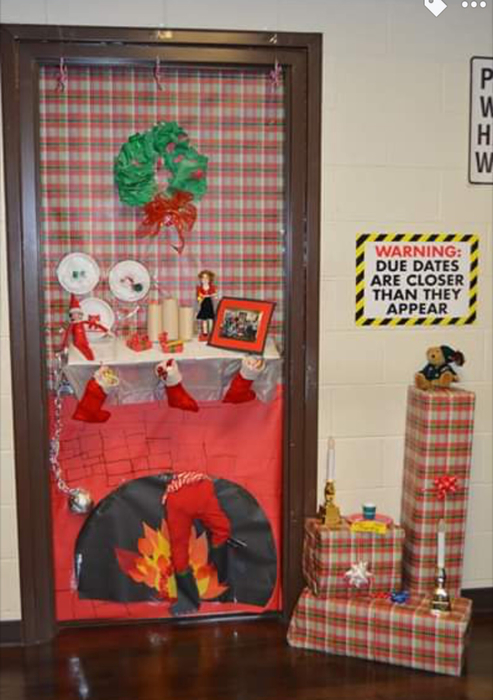 Meridian Middle School students dismissed at 1:30 today (Friday Dec 21) for Christmas/Holiday Break. Students return on Tuesday Jan 8, 2019. HAPPY HOLIDAYS!

Student Council will have Semester Exam Survival Kits available for students to purchase before school on Wednesday and Thursday. The cost is $4 and will include bottled water, a Rice Krispy treat, granola bar, bag of cookies, and fruit snacks. Students can enjoy these snacks in the classroom during our exam schedules. Thank you in advance for supporting Student Council!

MMS Students are feeling festive today in Christmas sweaters!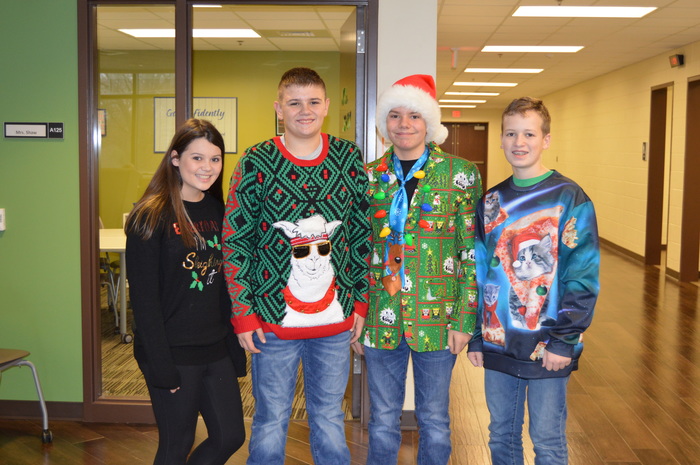 MMS Students are feeling festive today in Christmas sweaters!

The next Student Council sponsored Spirit Day at MMS is this Friday, December 14. The theme is (ugly) Christmas sweater day!

Are you great at trivia? Do you want a fun after school activity? Try-outs for the 2019 MMS scholastic bowl team will take place tonight and tomorrow night from 2:45-3:45 in Ms. Deckard's room. Students only need to come to one night. Email Ms. Deckard for details!

THANK YOU to the fans - both Meridian & Monticello - for attending last night's Pack the Place game at MMS. Through various organizations and donations, we will be sending approximately $1,500 to the Taylorville tornado relief fund! A special thanks to Coach Houser & Jason Brelsfoard for rallying the crowd and the Jeff & Toni Brown family for donating their winning portion of 50/50 back to the cause. #wearemeridian

MS students celebrated the 200th Birthday for Illinois Statehood during Study Hall on Tuesday December 4. T-shirts design by 8th grader Rylee O'Dear!