Mrs. Rambo's 5th Grade Class joining in the 100th Day of School fun. How many ways can we write a math expression that equals 100?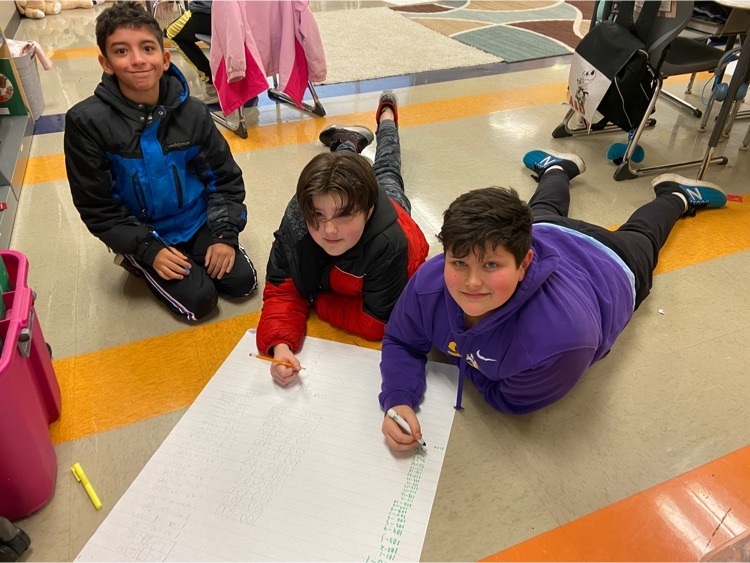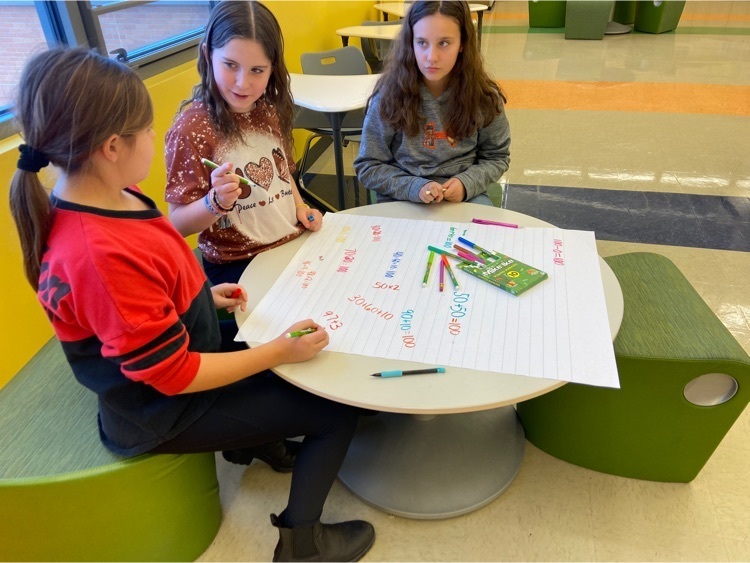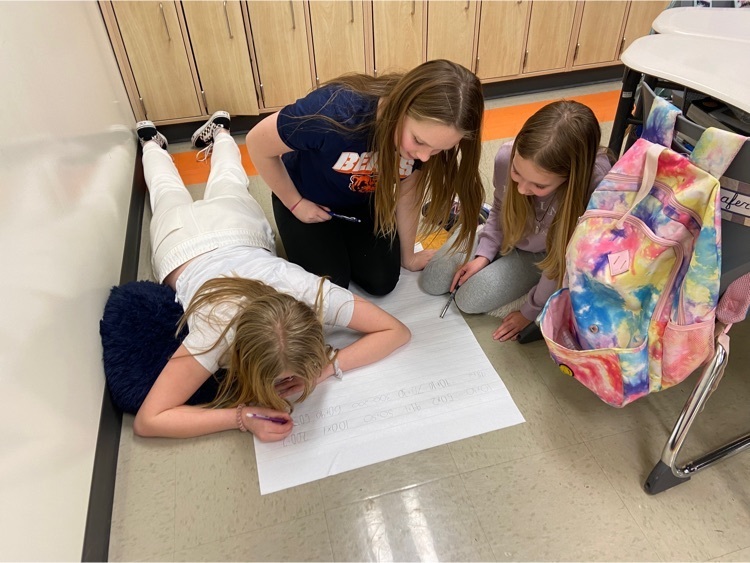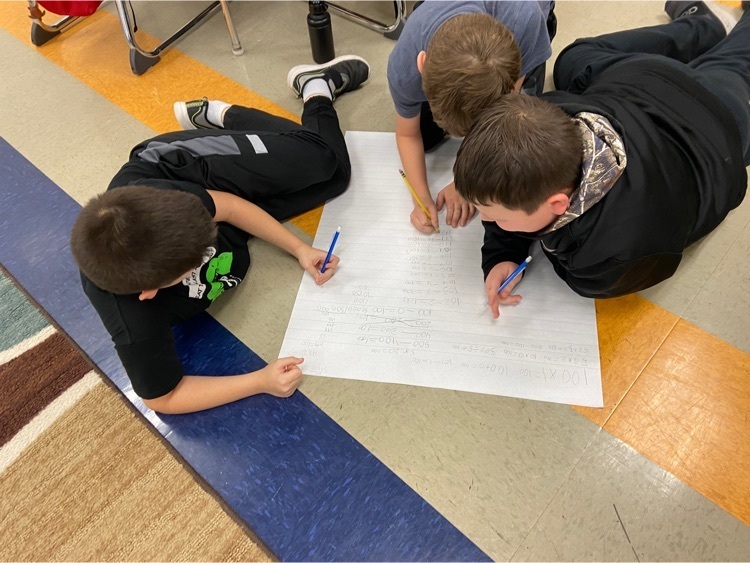 Pre-K enjoyed Pizza & Game Night last week!! For those who attended, what was your family's favorite game?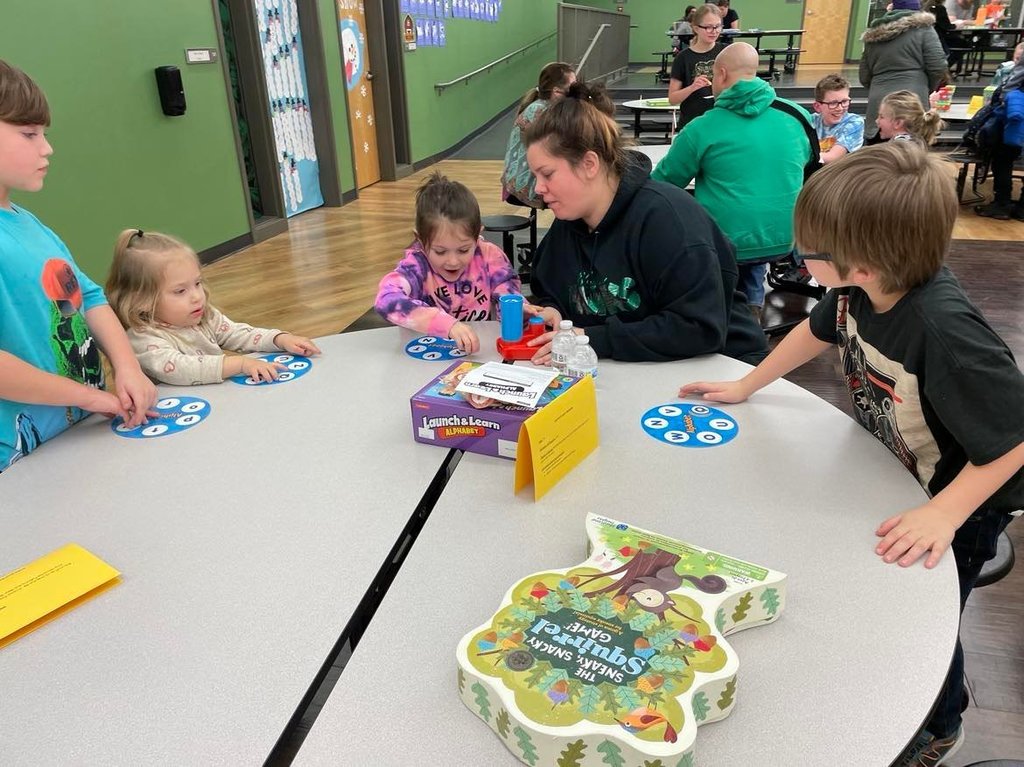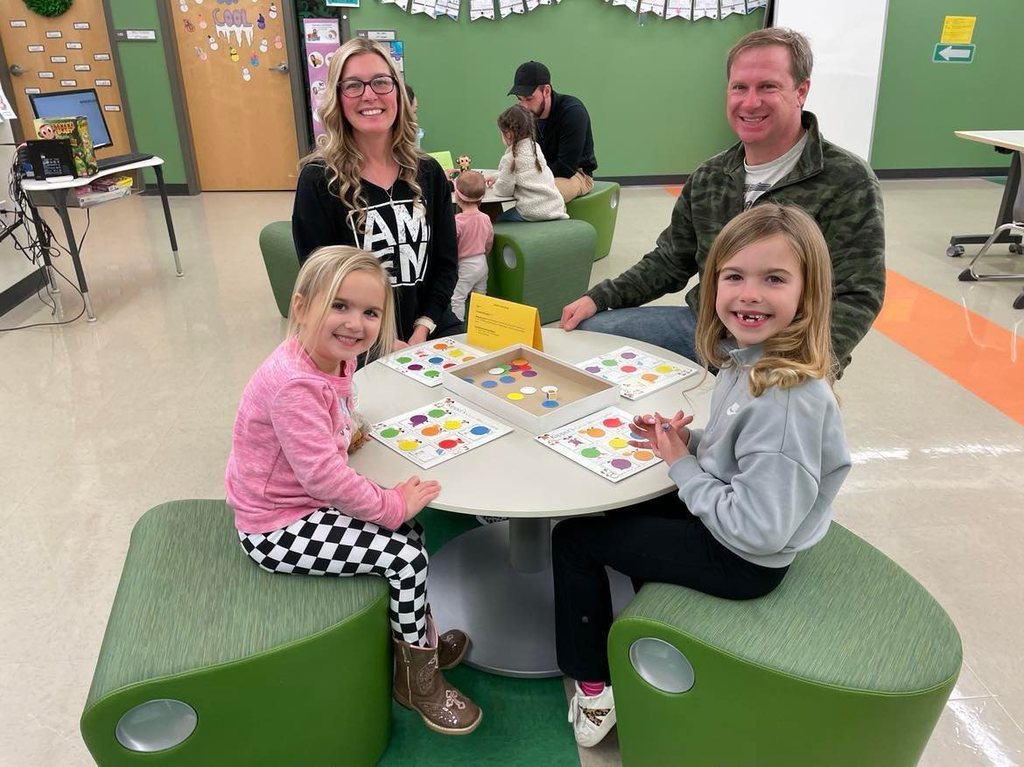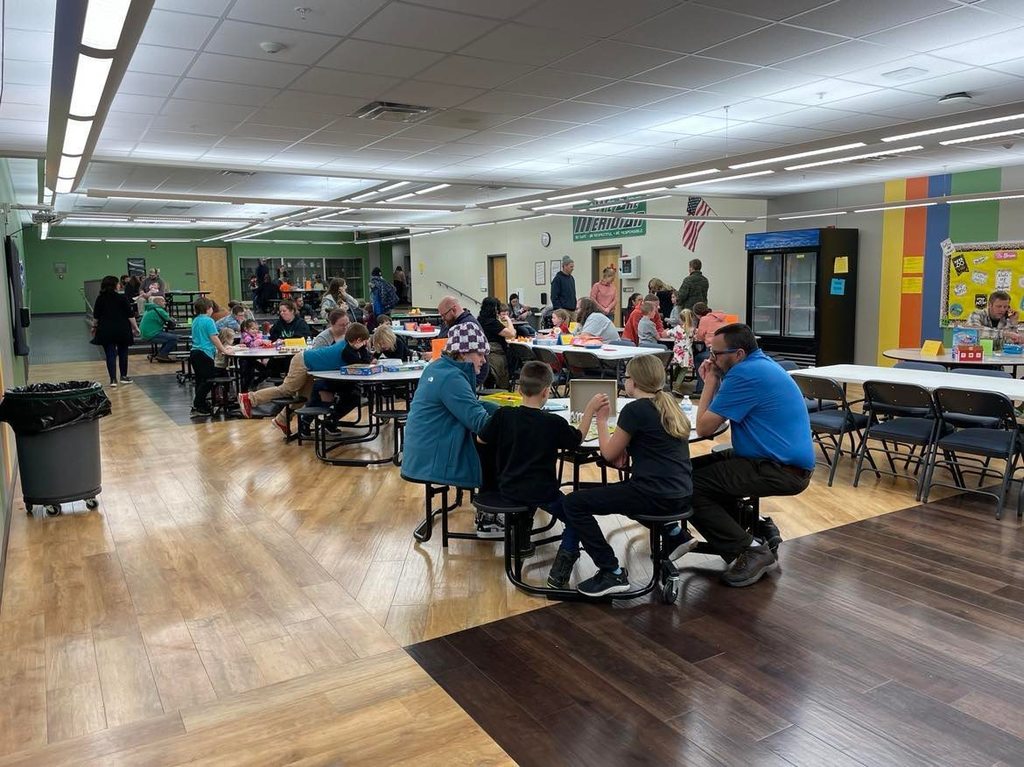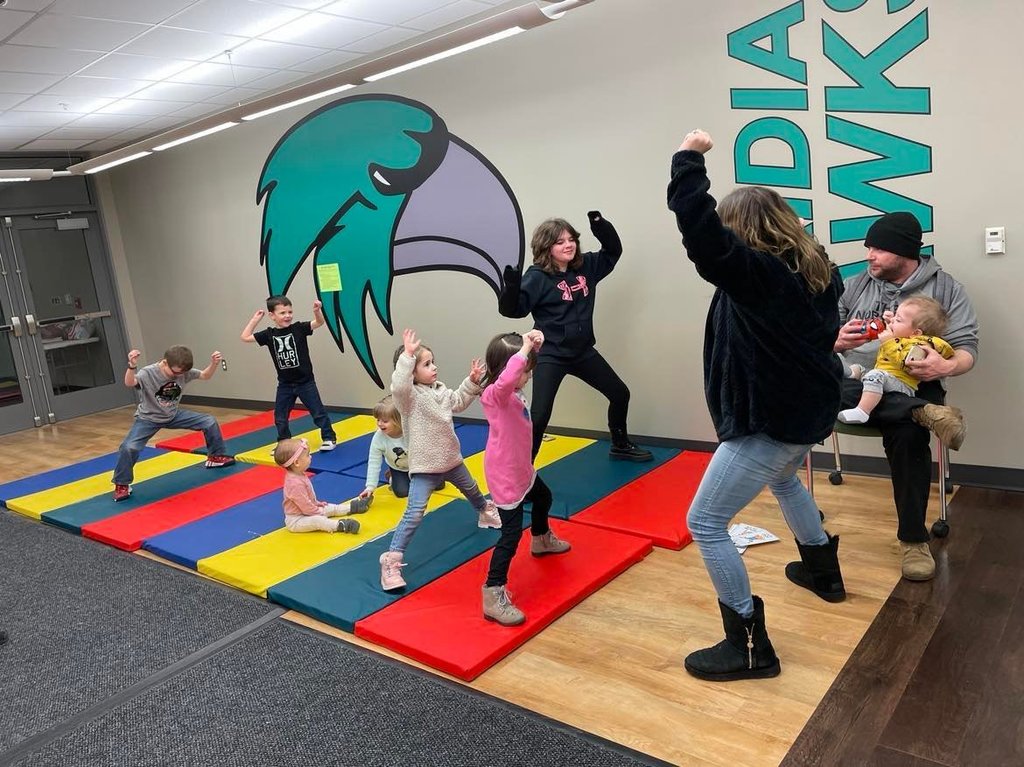 MES Spelling Bee Classroom Winners Congratulations to our 4th and 5th grade classroom spelling bee winners. They will advance to the District Bee at the Middle School on Fri. Jan. 27th at 9am. Good luck spellers!! McKenna Johnson Aiden Marion Eli Thomas Emmalyn Moore Harper White Kyndall Gillen Lexi Metzger Brynlee Henderson Kylie Tatro Caitlin Burgess Zada Dudley Maxine Palmer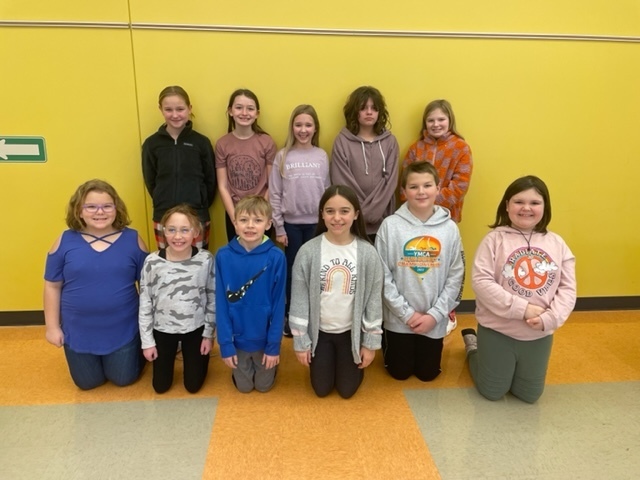 MES lunch menu change for Thurs. 1/26 - Sausage and egg biscuit Hash brown Strawberry cup Cheese stick
Little Hawks enjoyed a playgroup all about ice skating!!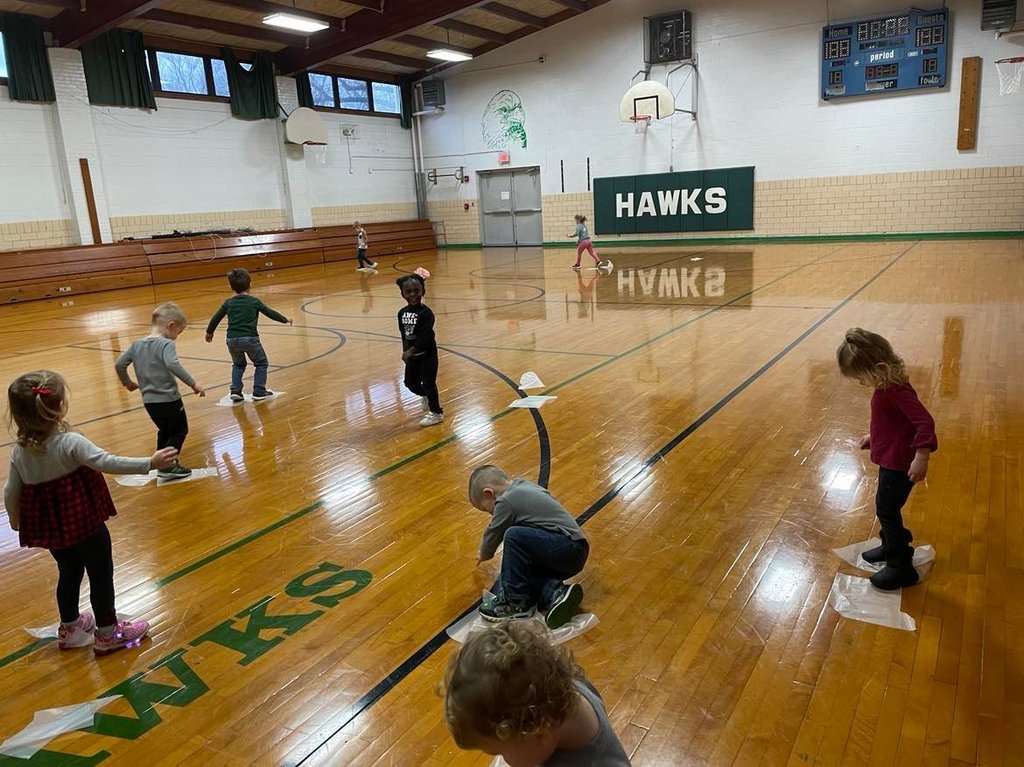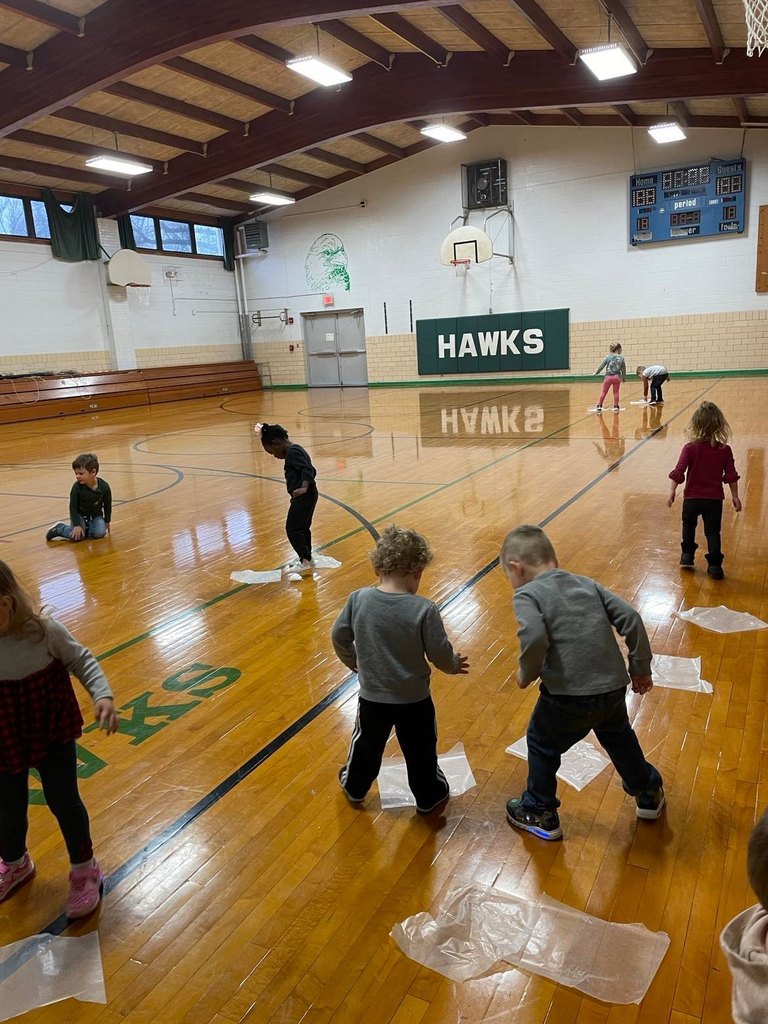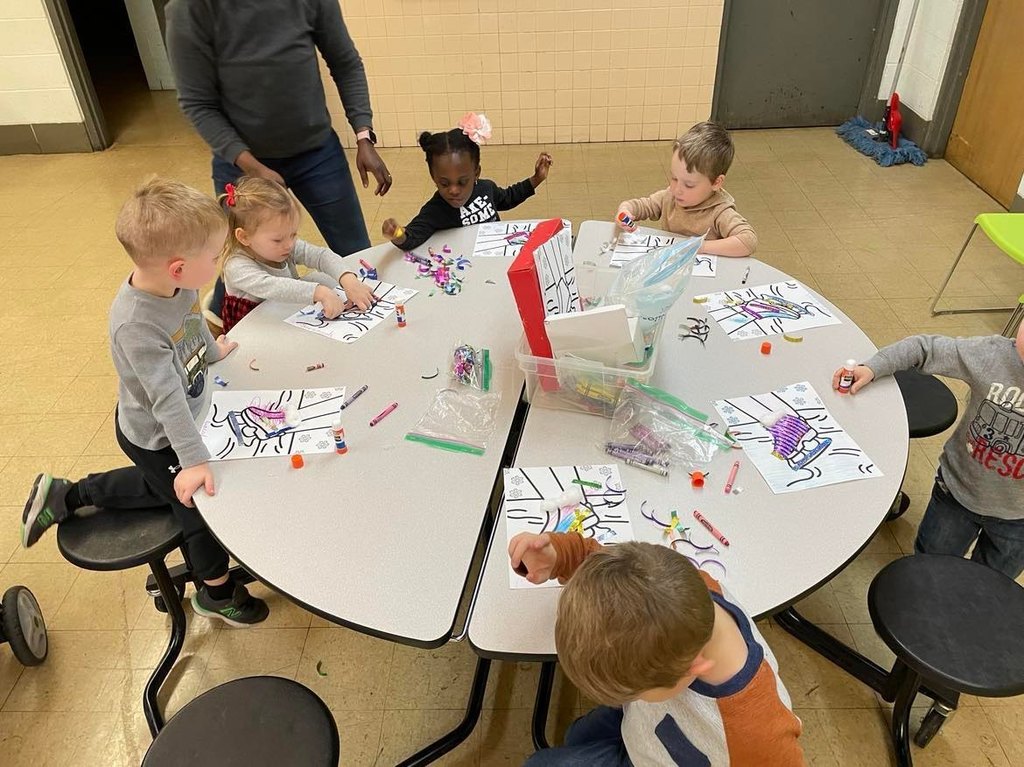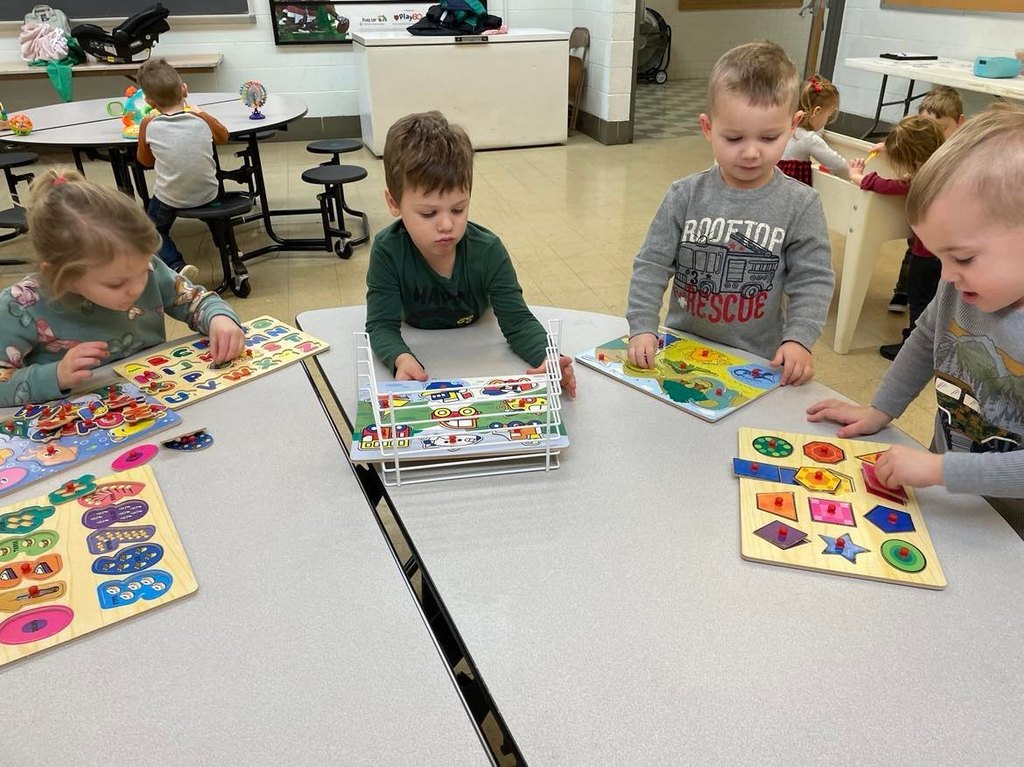 5th grade reading to our Kindergarten Buddies!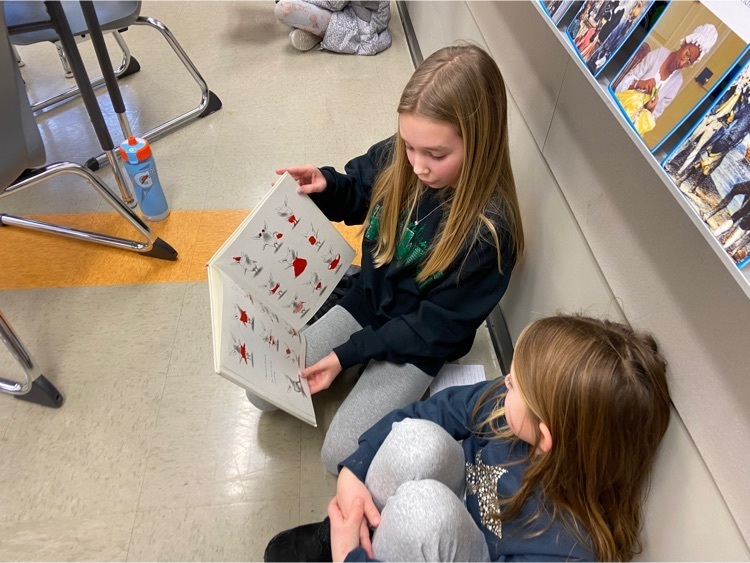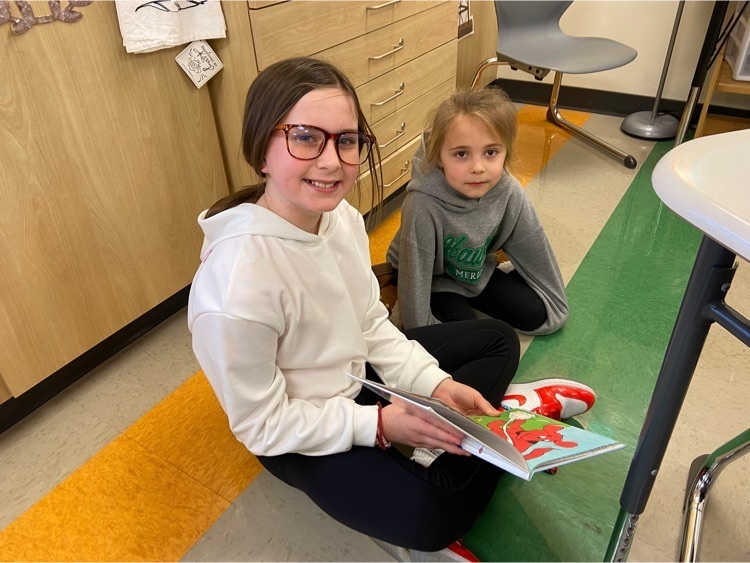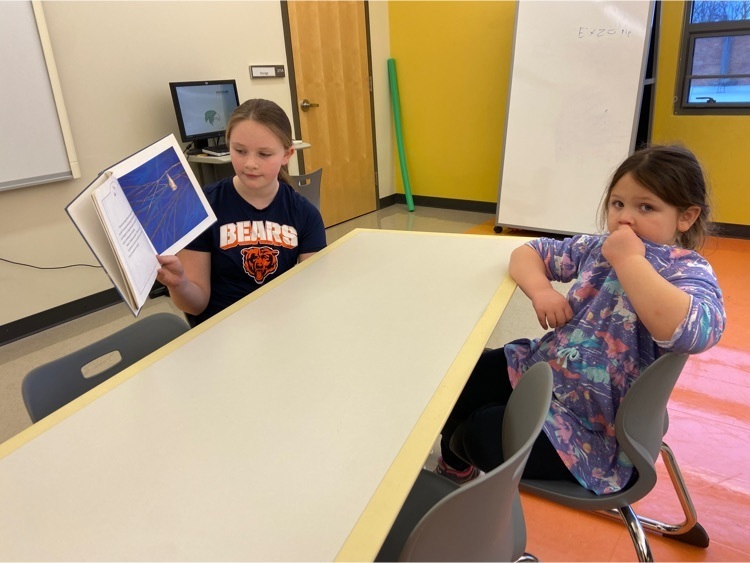 MES January Students of the Month Congratulations to these students of the month for being kind, being respectful, being responsible, and being safe!! Kindergarten - Viviana Dudley, Vivian Booth, Madelyn Stickney, Amelia LeVault 1st - Talia Kinney-Coash, Cooper Cross, Fallon Hamilton, Ellis Luka 2nd - Colton Howland, Lawson Frieden, Elysa Grimm, Noah Keller 3rd - Aubrey Bardfield, Kyrstien Lynch, Leah Wade, Henry Moyer 4th - Aiden Marion, Liam Houser, Faith Eller 5th - JT Hogan, Brycen Walker, Maxine Palmer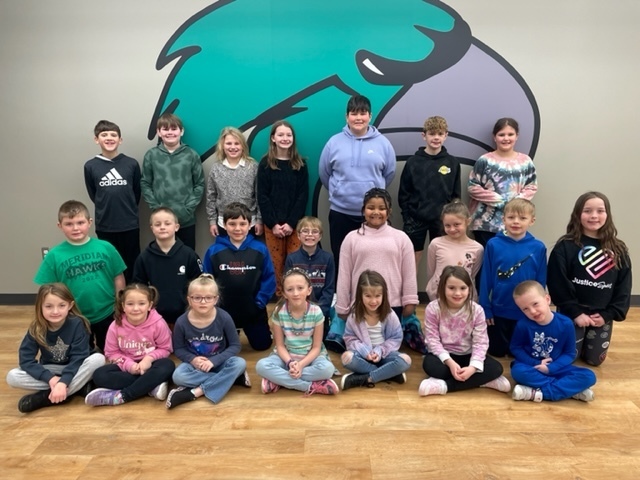 Testing more acids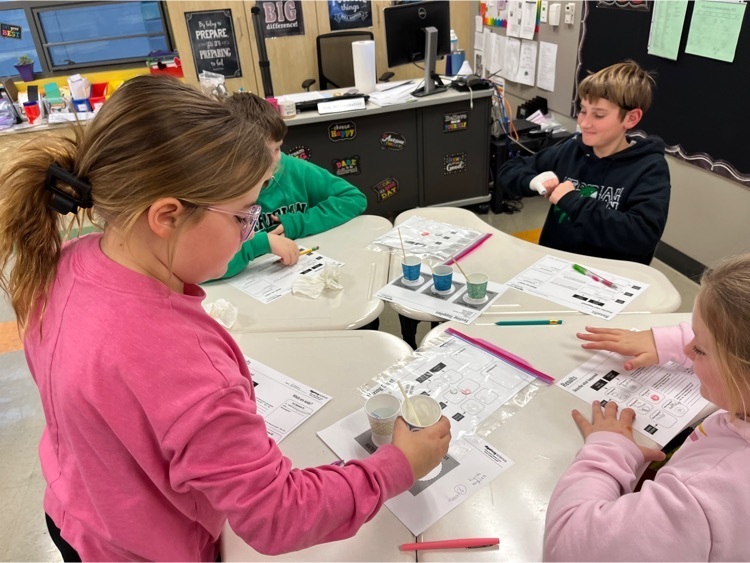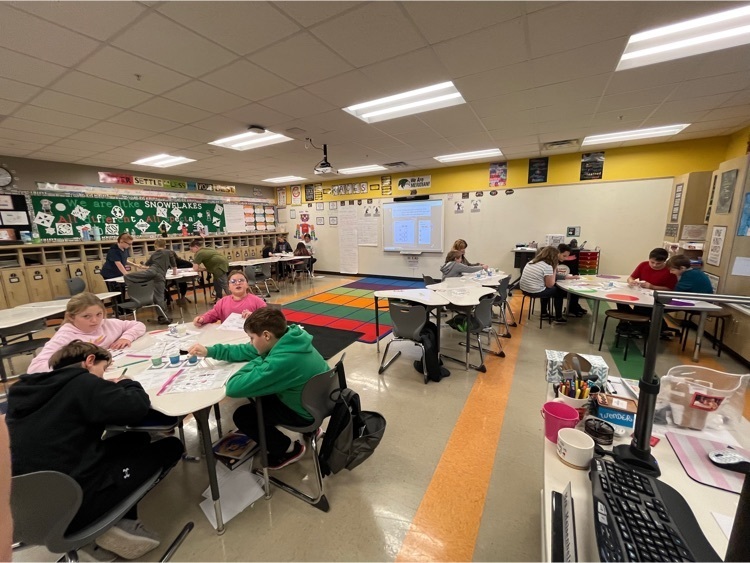 Testing acids to see if there is reaction.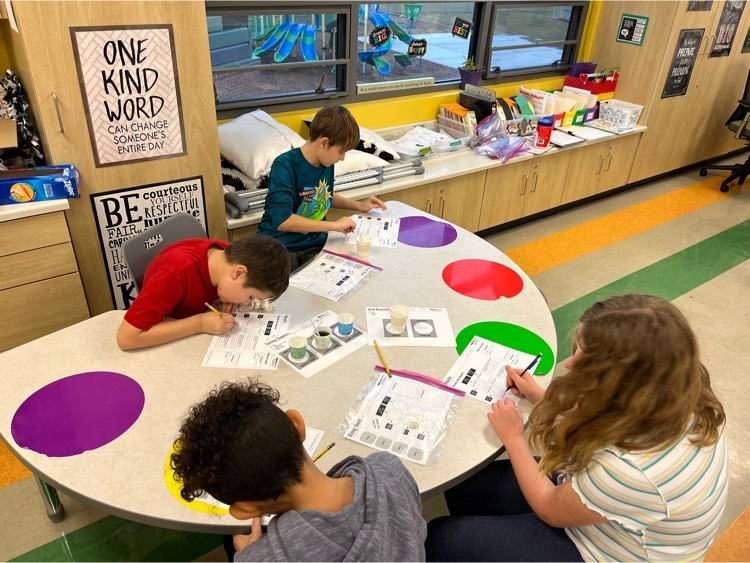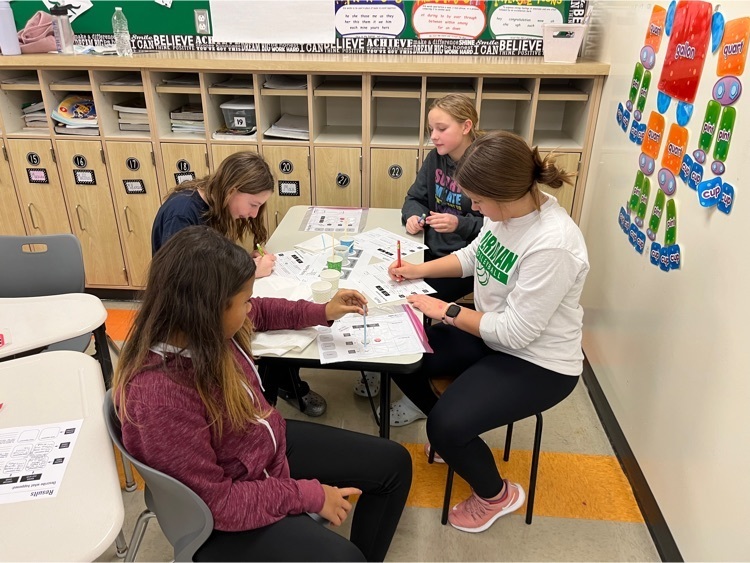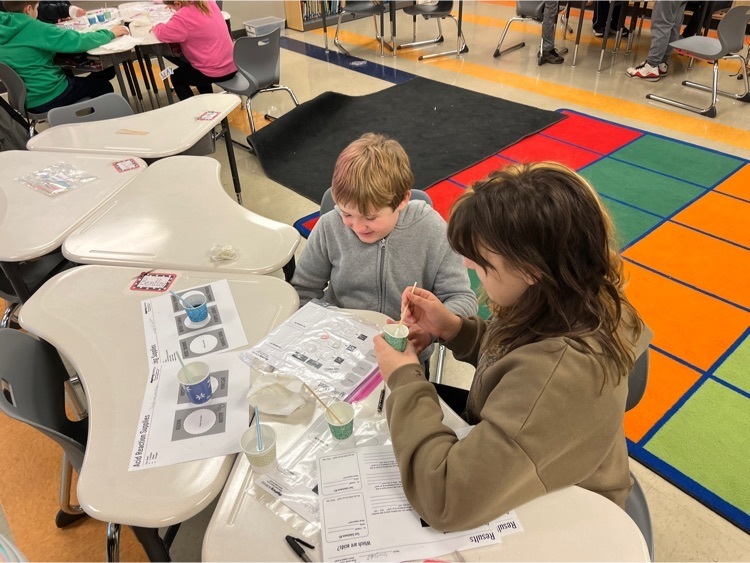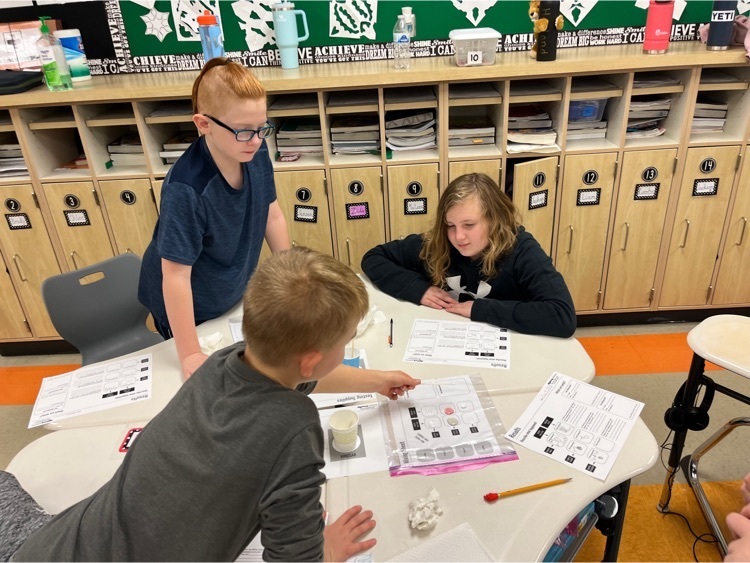 Reminder - today is an 11:30 dismissal. No school Monday 1/16.
Our Little Hawks playgroup read the story "When Will It Snow?" By Marty Crisp, practiced fine motor skills using a q-tip to paint snowflakes, sang the song 5 Little Snowmen, made a snowman in the gym and enjoyed running around with the pieces!!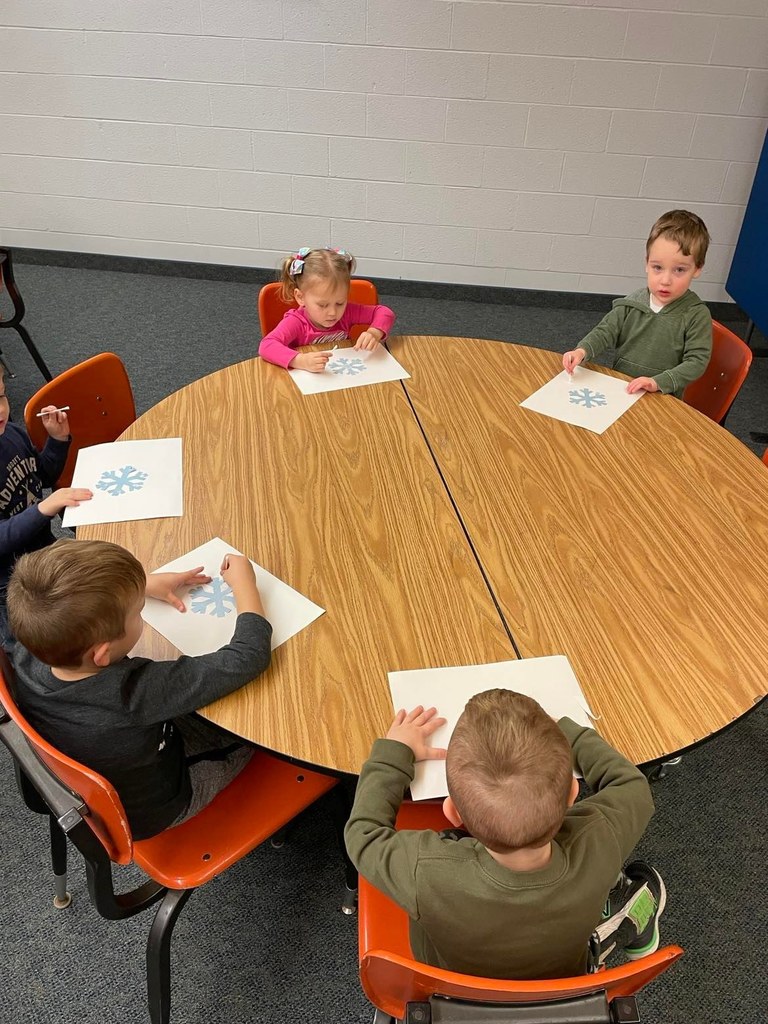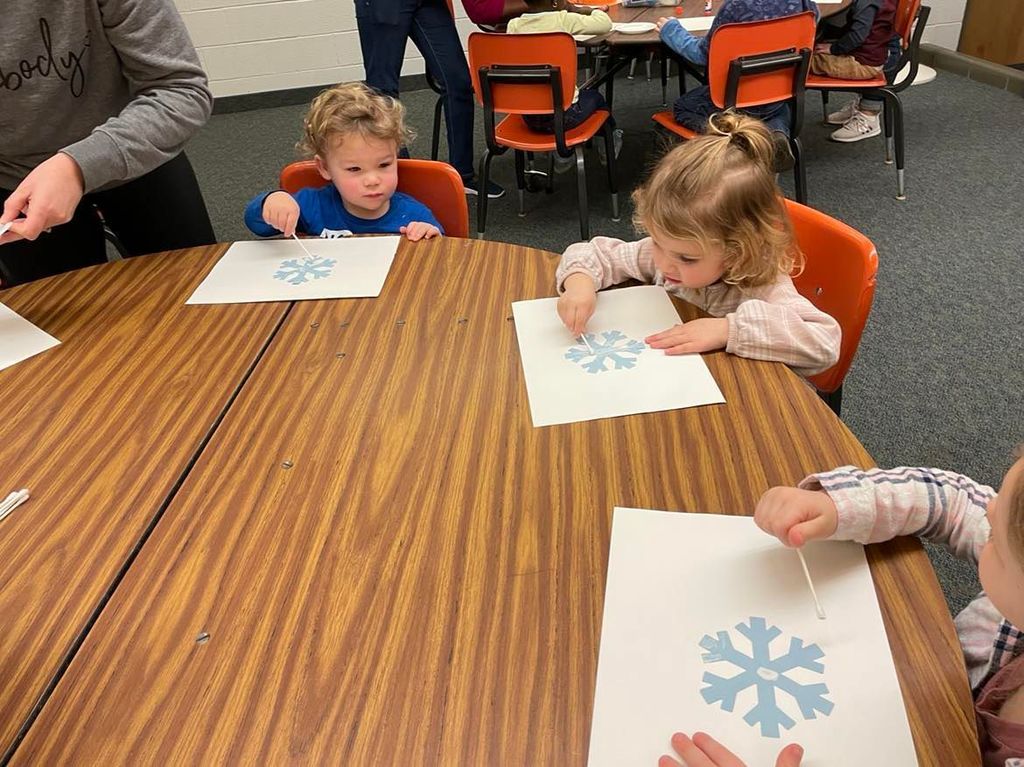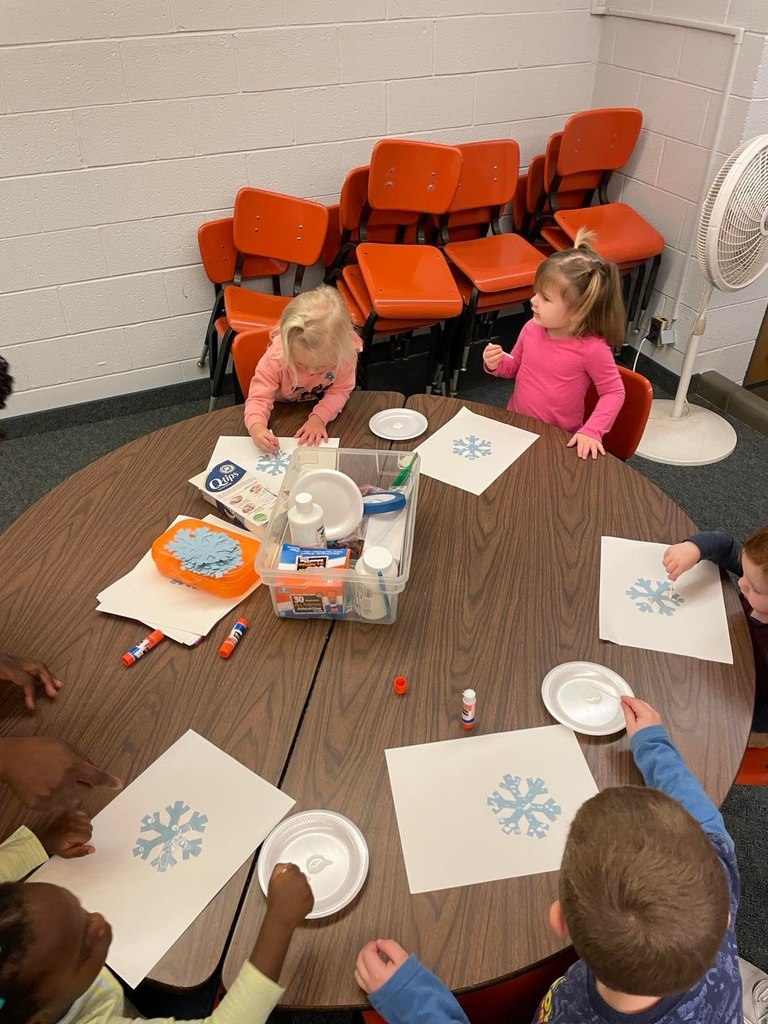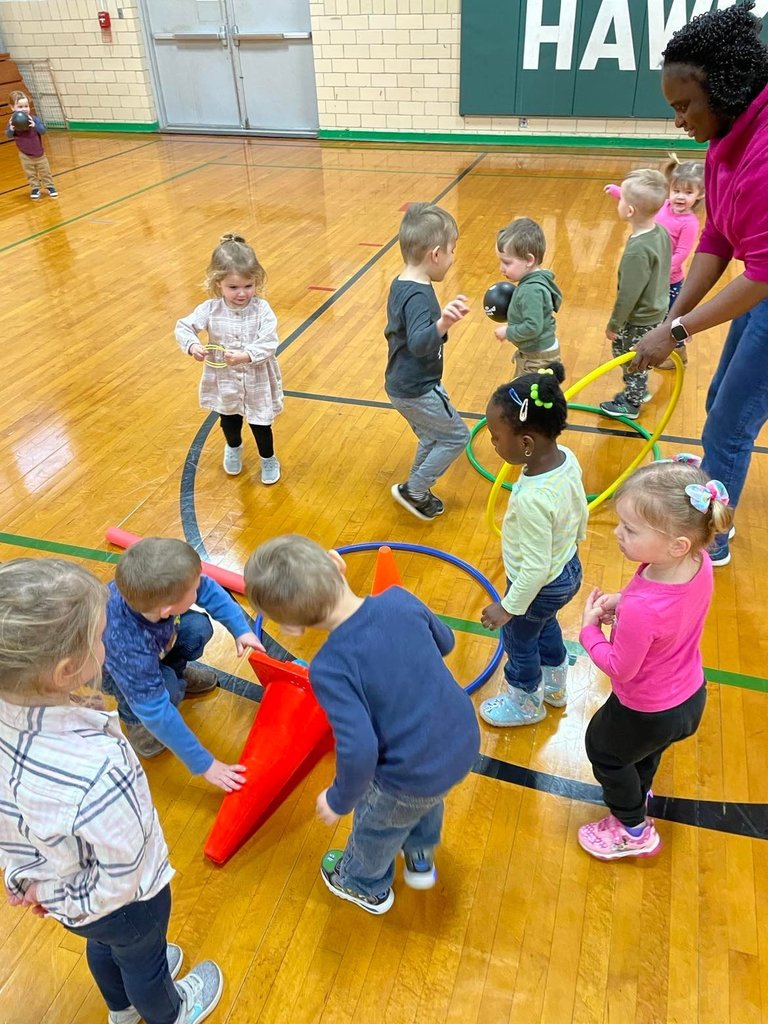 Mrs. Perrey's art class came over and worked with Ms. Merano's kindergarten on Monster art!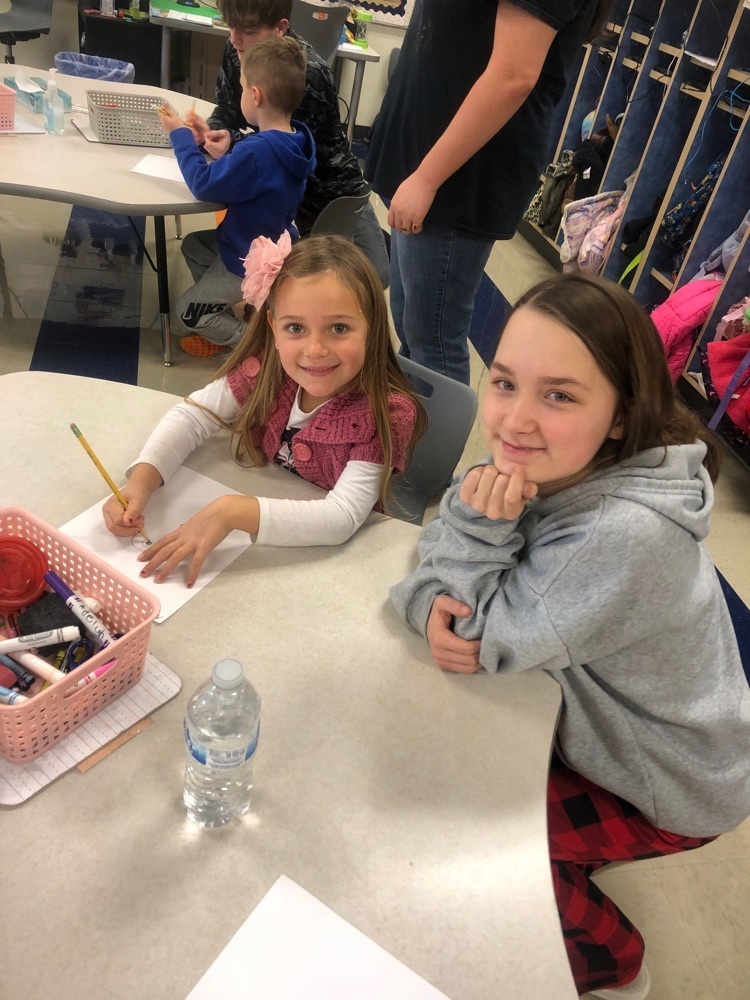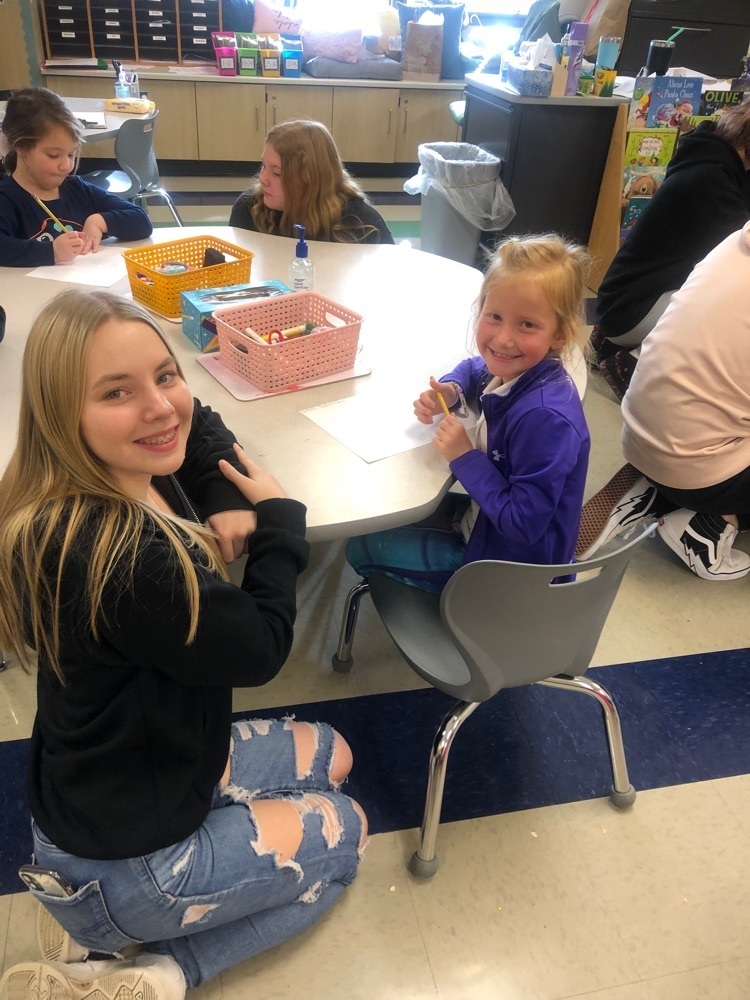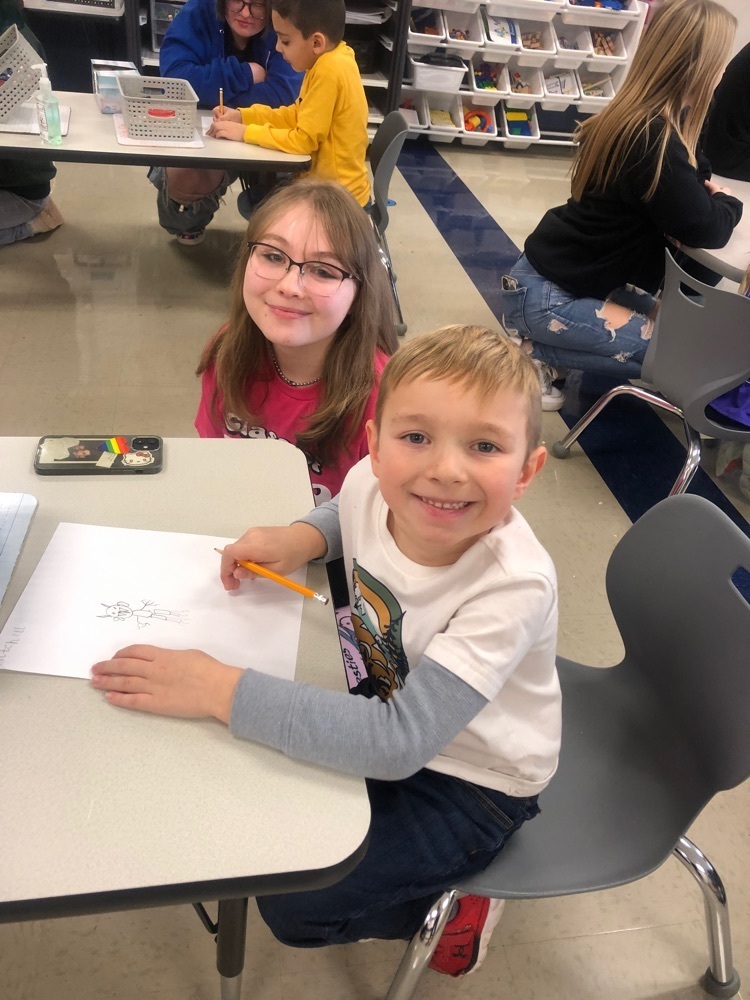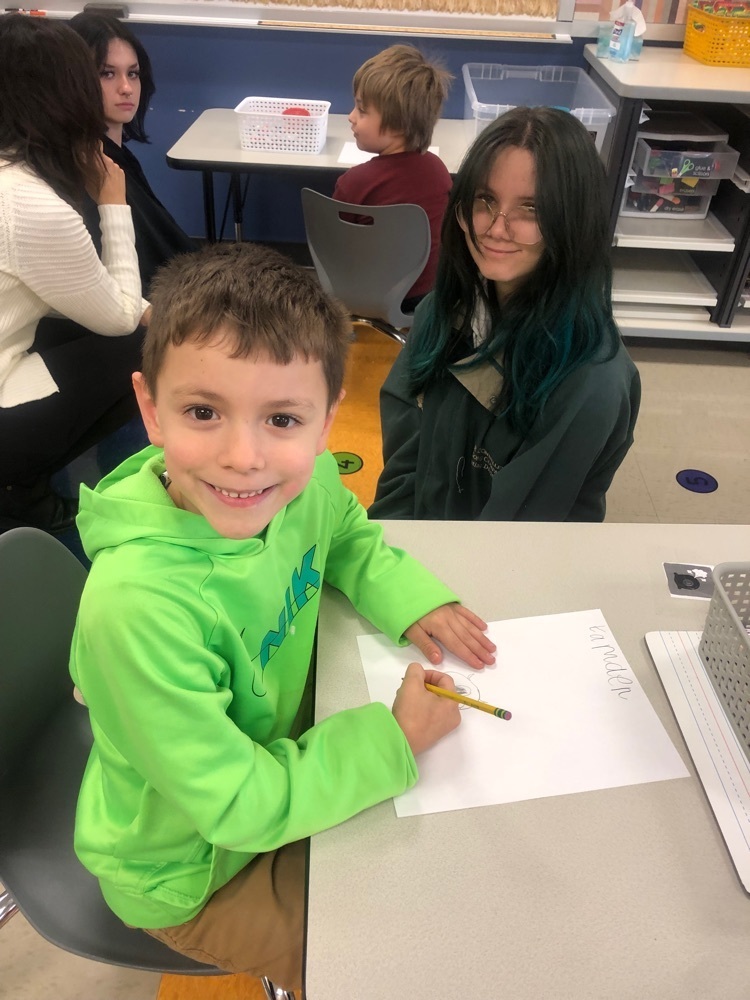 MES Yearbook ordering information.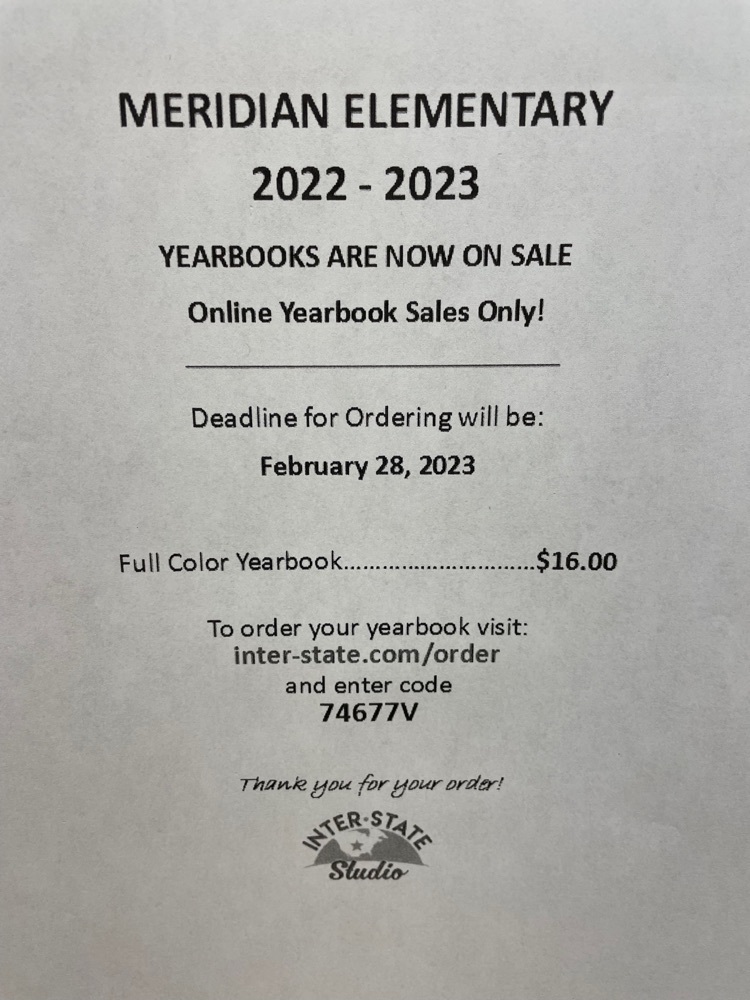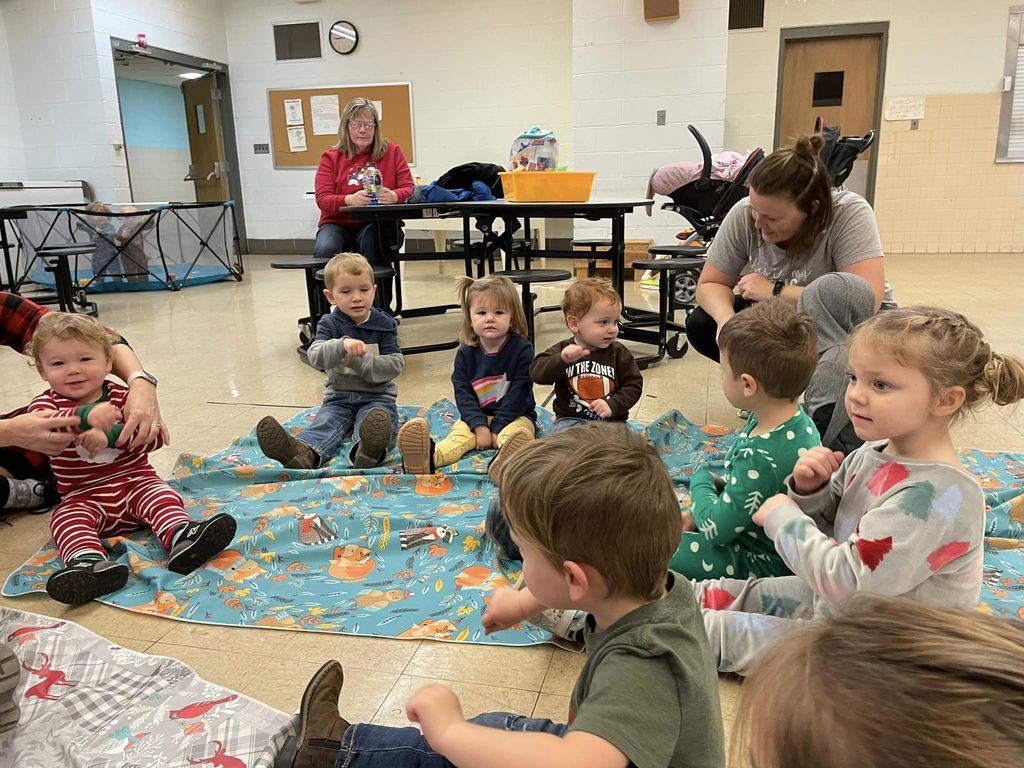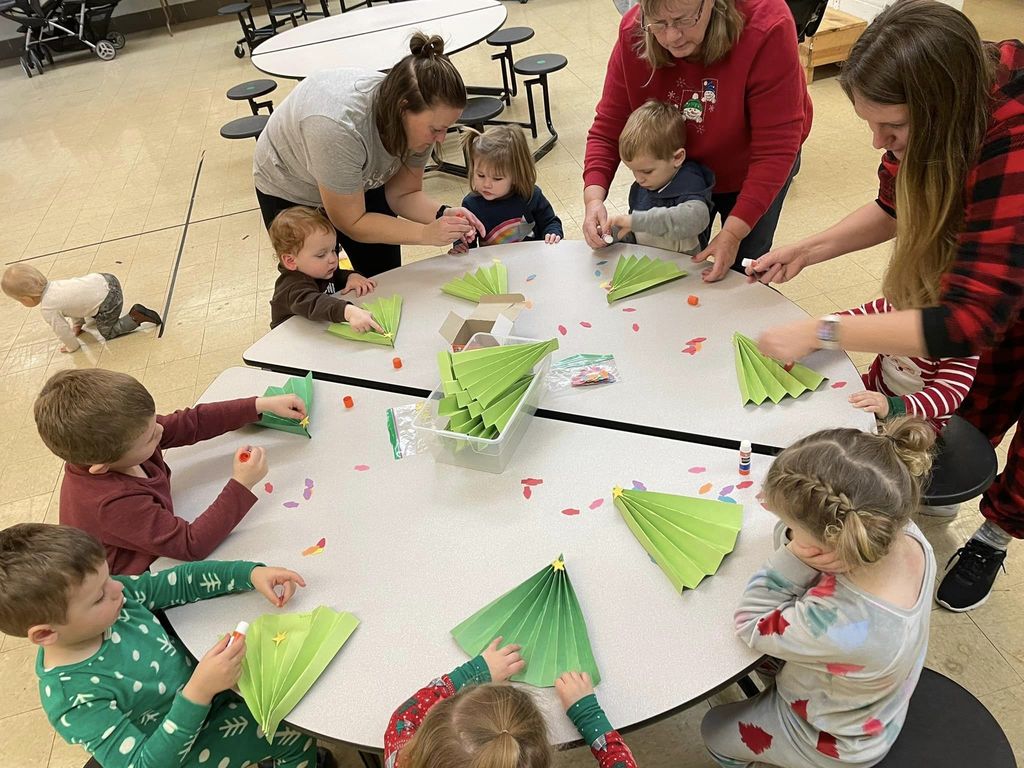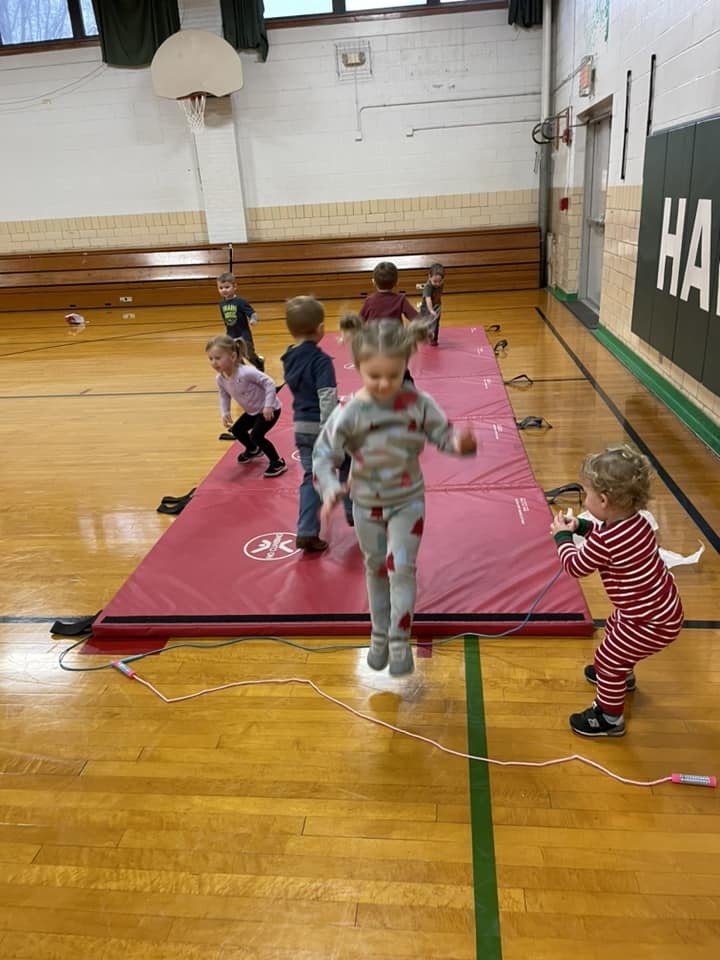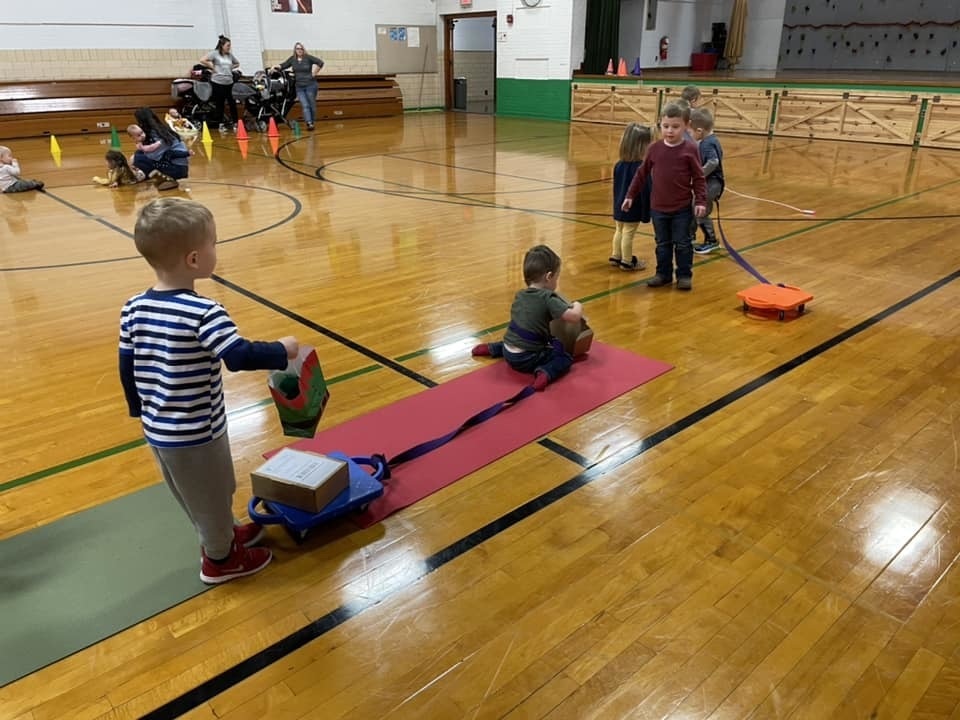 3rd graders had such a great time caroling around Blue Mound this afternoon!🎄🎅🏼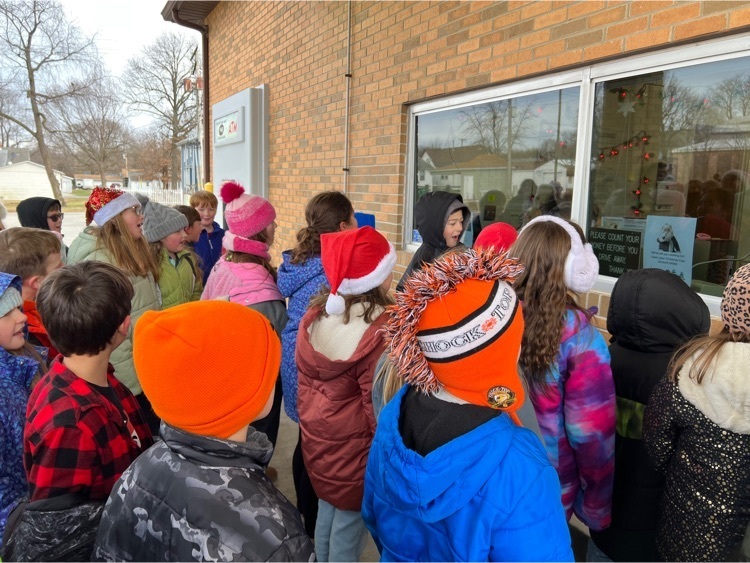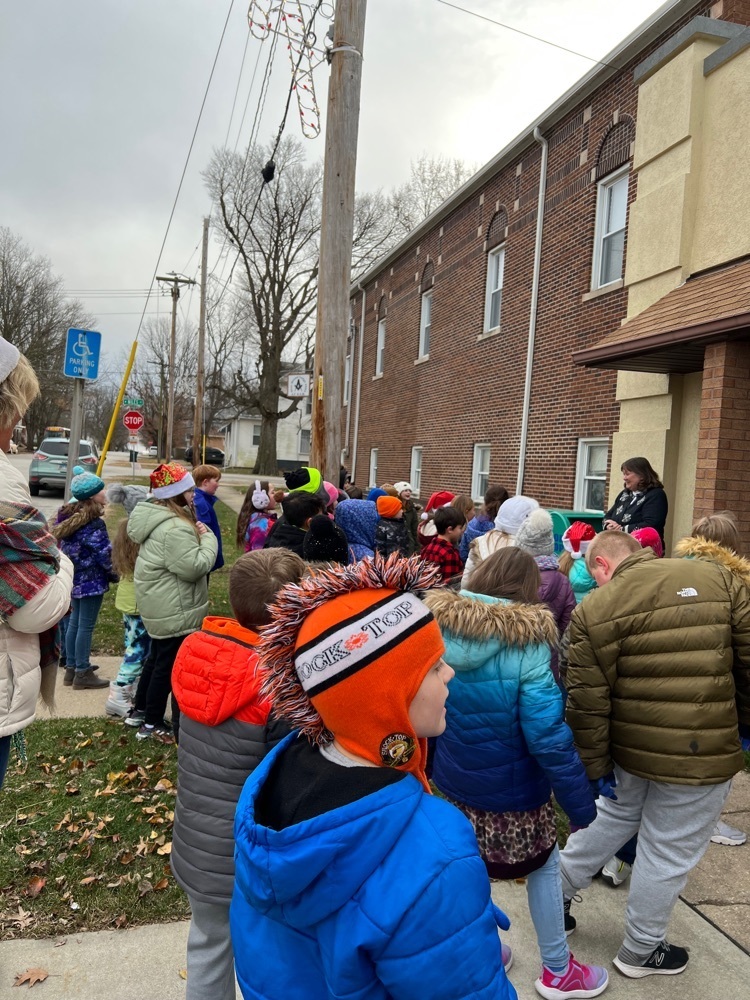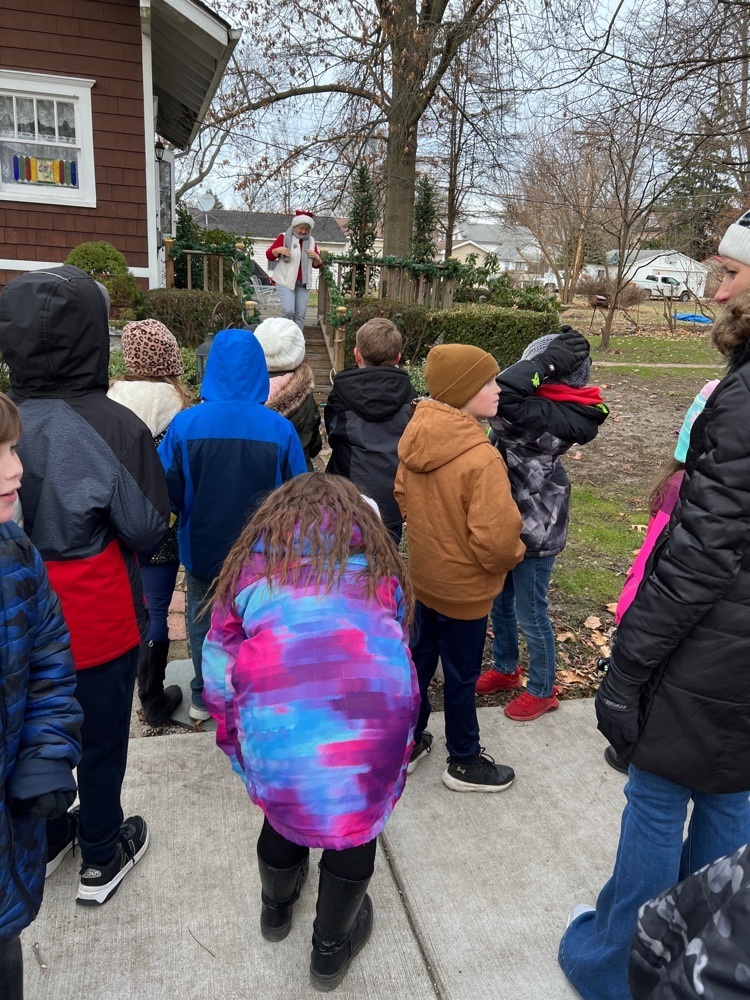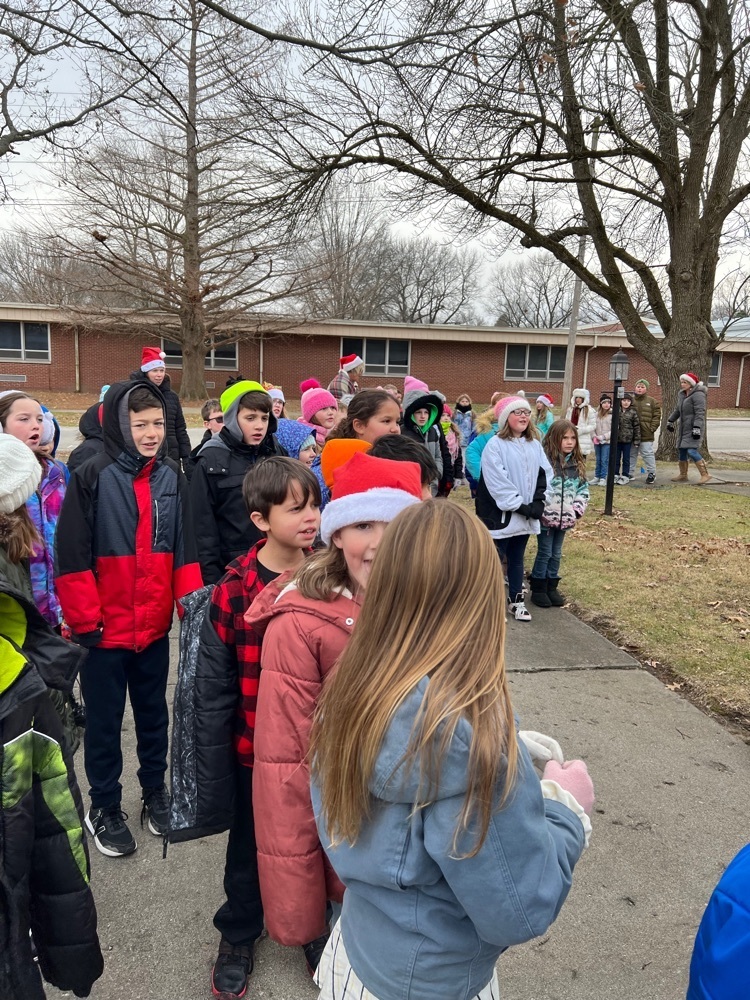 Meridian Elementary School December Students of the Month- 2022 Kindergarten - Anthony Gatons, Mia Walker, Macklin Wells, Ruby Koehler First - Kinzlee Zindars, Cayde Davis, SJ Baylor, Bryker Woods Second - Raegan Head, Kennedy Clark, Bella Black, Leighton Johnson Third - Charlie Ward, Wesson Perry, Bryley Booth, Wren Pfeiffer Fourth - Natalie Van Scyoc, Pierce Cramm, Ruby Major Fifth - Liam Hoyt, Autumn Allard, Khloe Leffler Congratulations!!!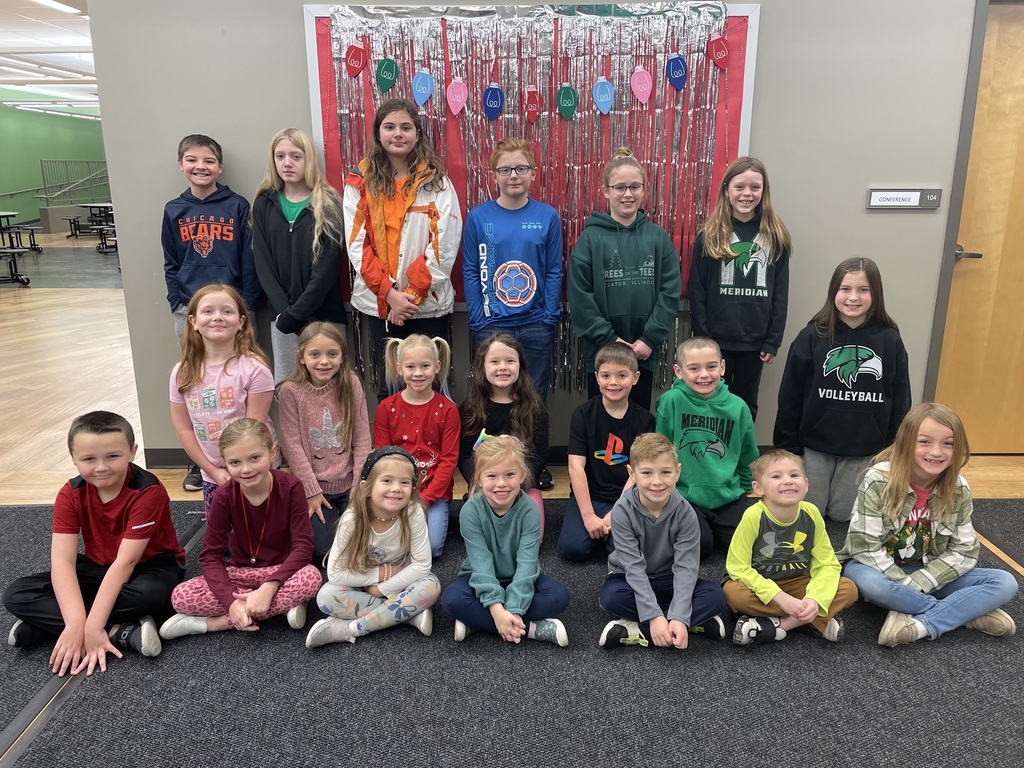 The afternoon Pre-K class got to join the 2nd graders in PE class for making a snowman after they practiced their Christmas songs in the gym!!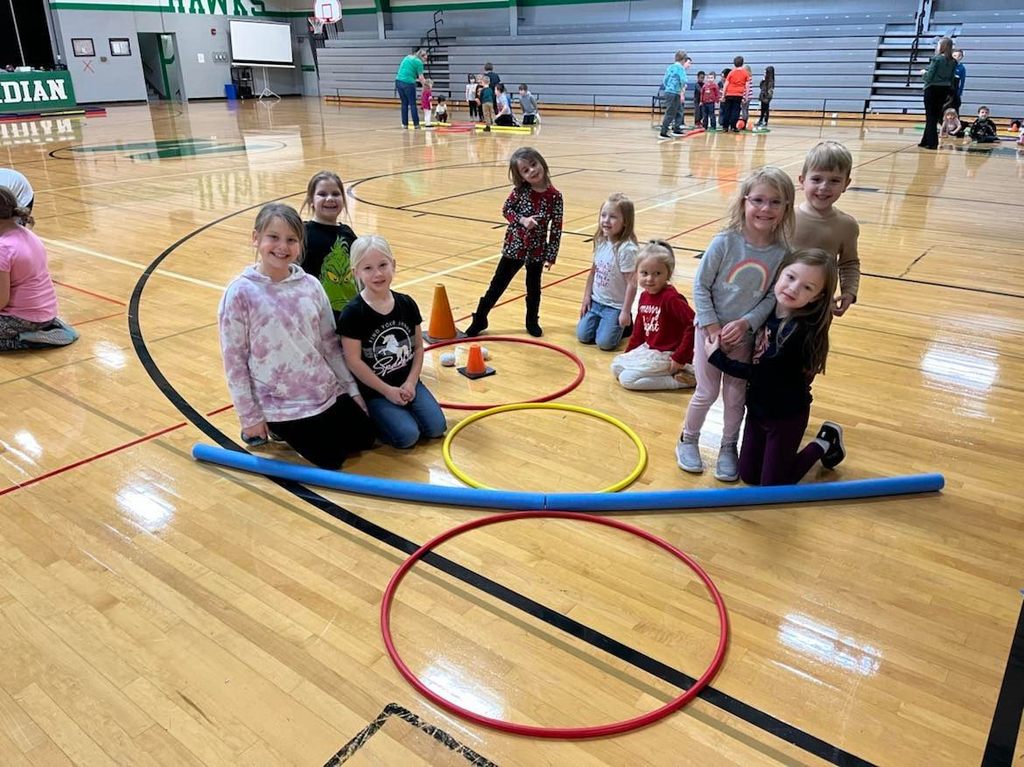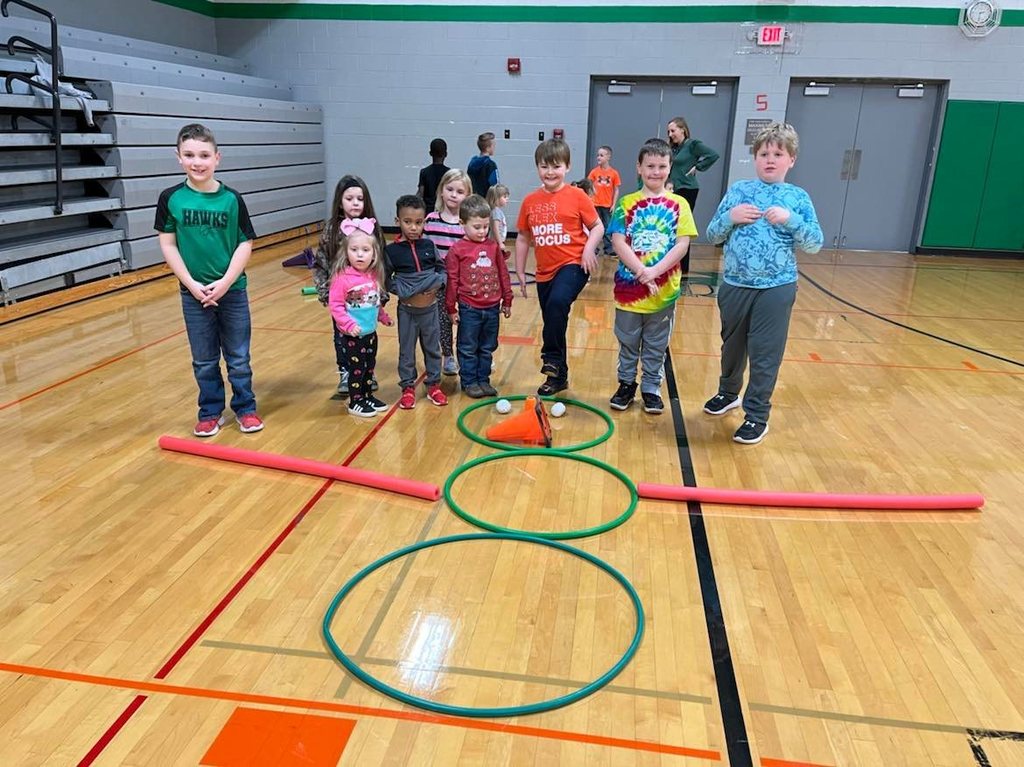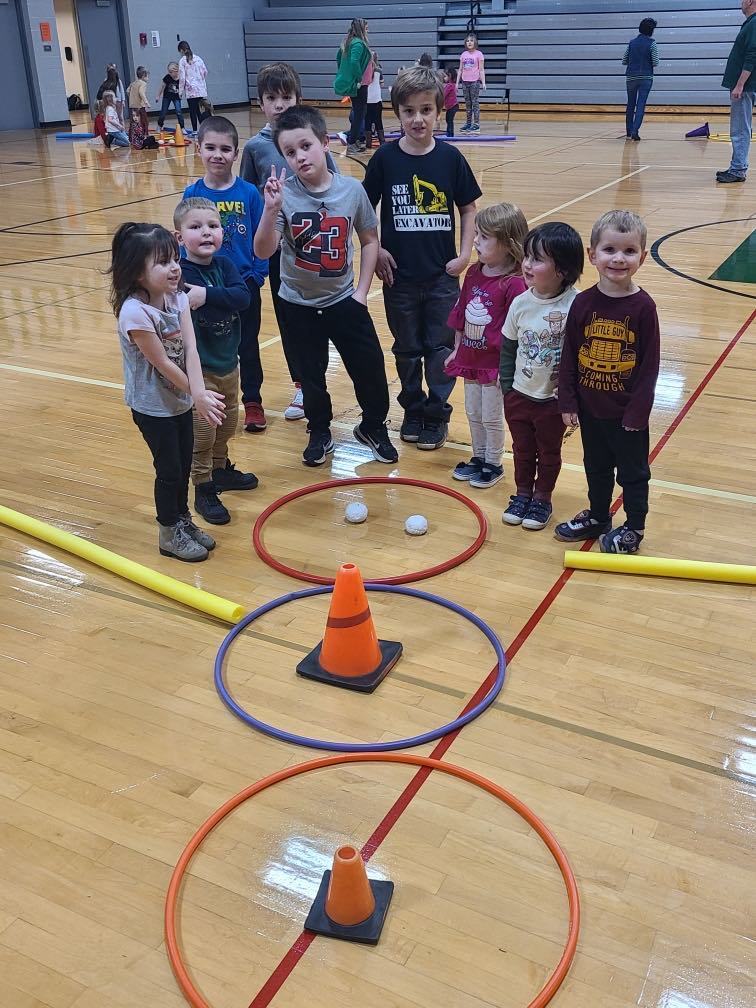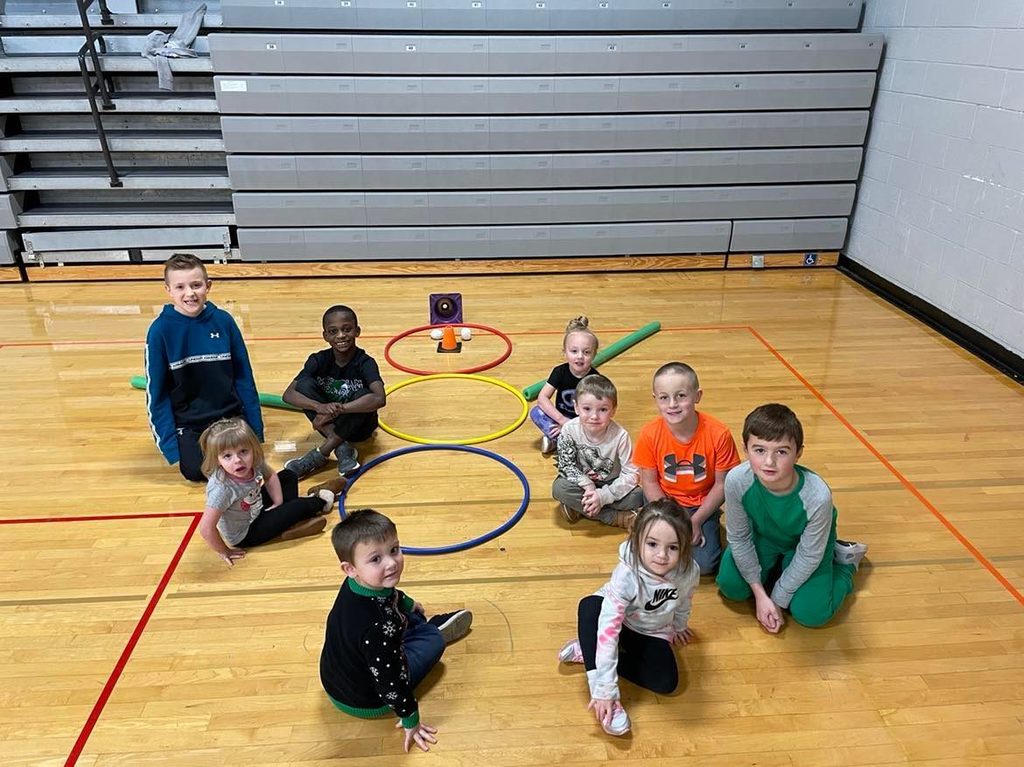 While the morning Pre-K class was practicing their Christmas songs in the foyer, Coach S invited them into the gym to make snowmen with the 5th graders! Impromptu fun for all!!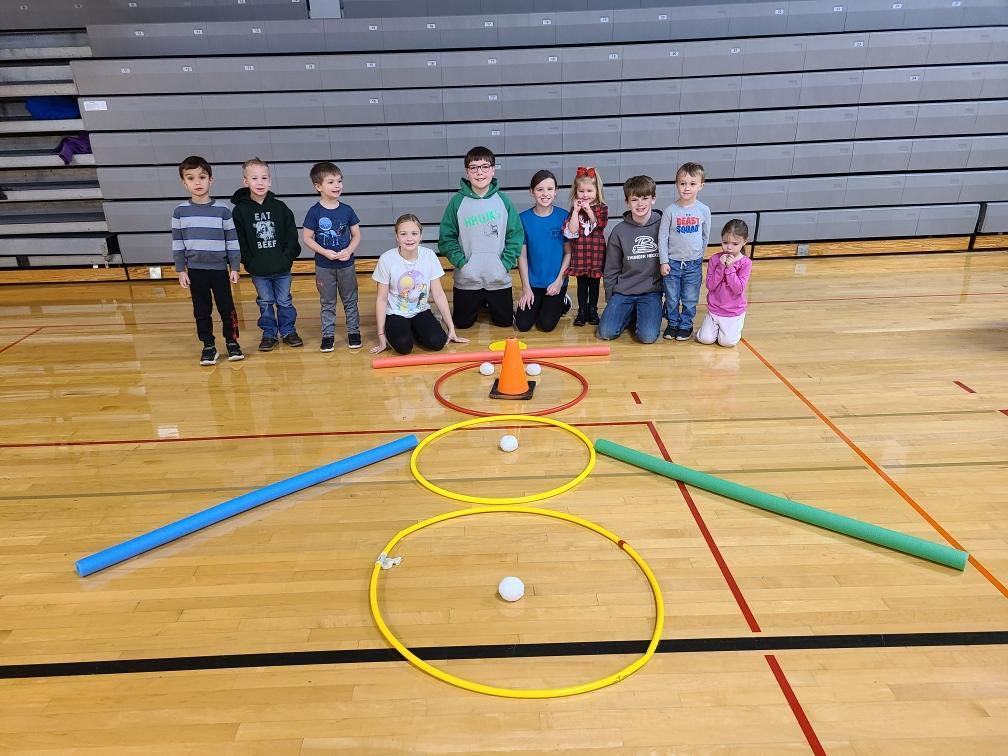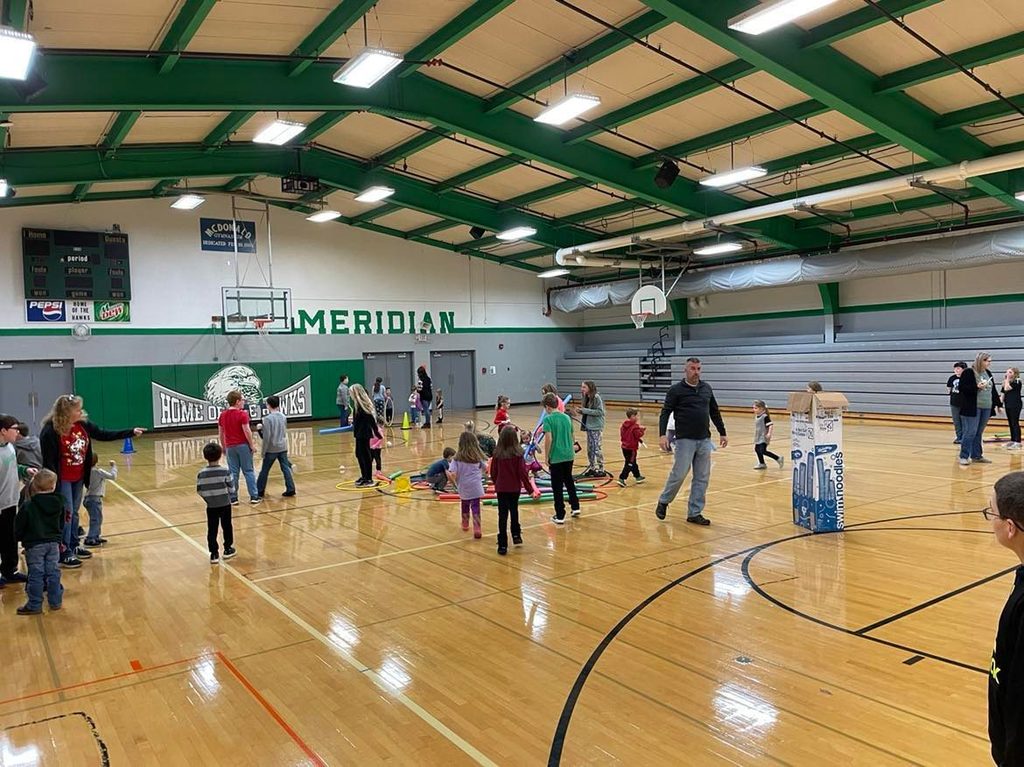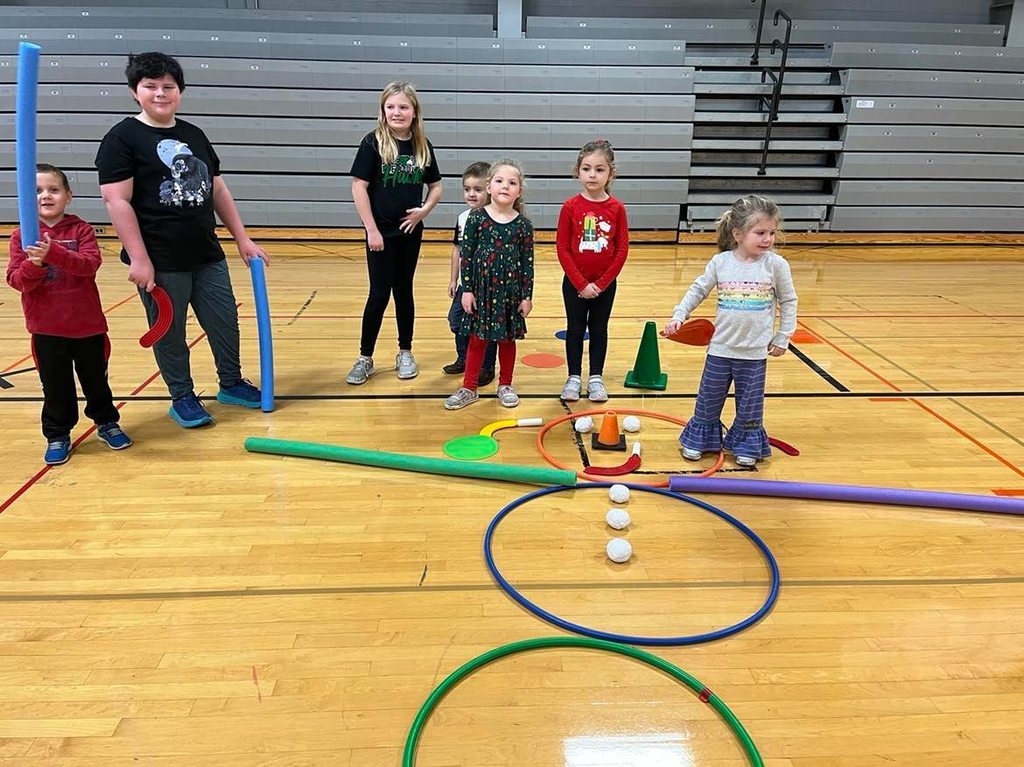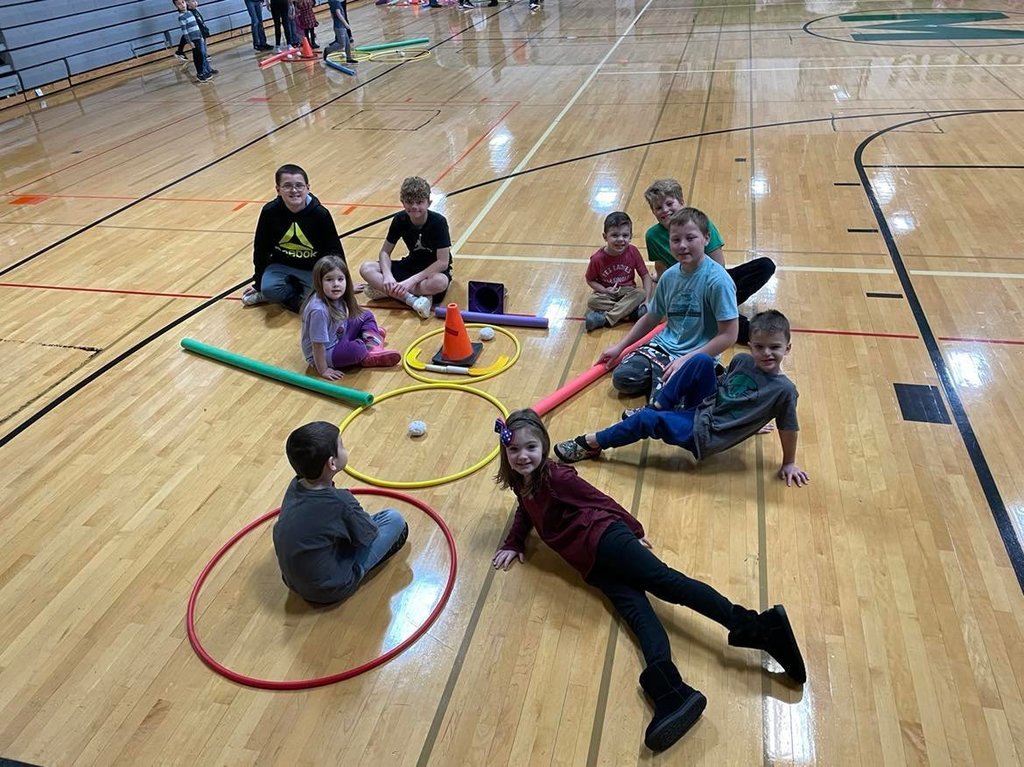 First graders had fun using paint to review sight words!