Mrs. Rambo and Mrs. Meisenhelter's class enjoying the Blue Mound Fire Department Fire Safety Program.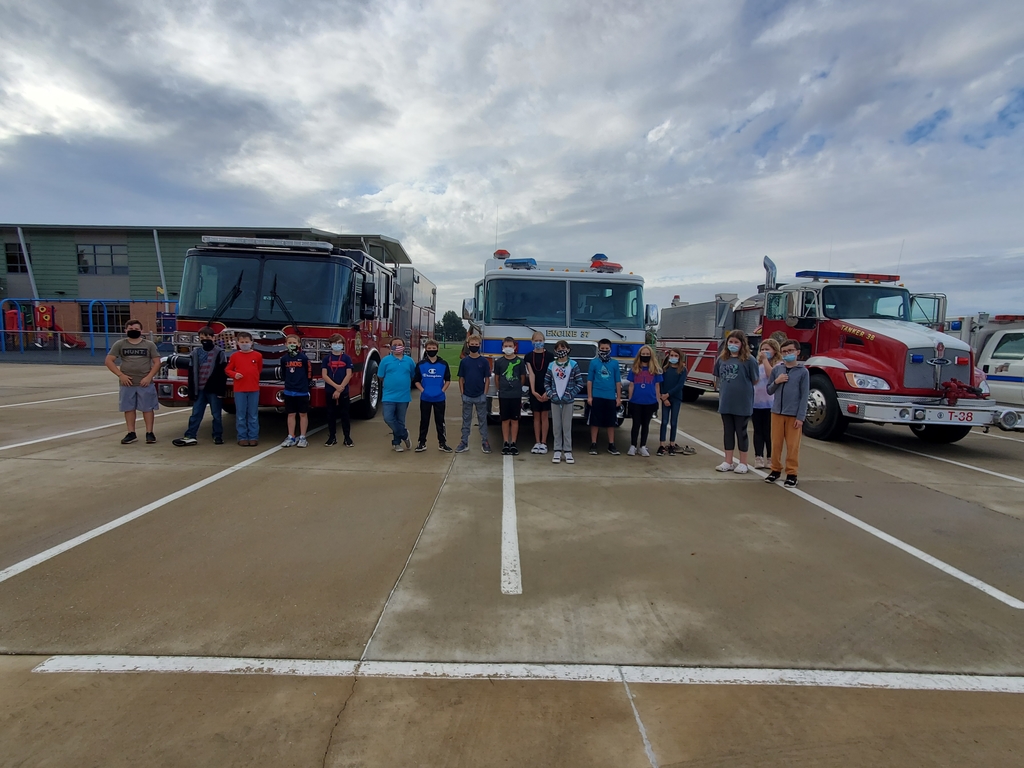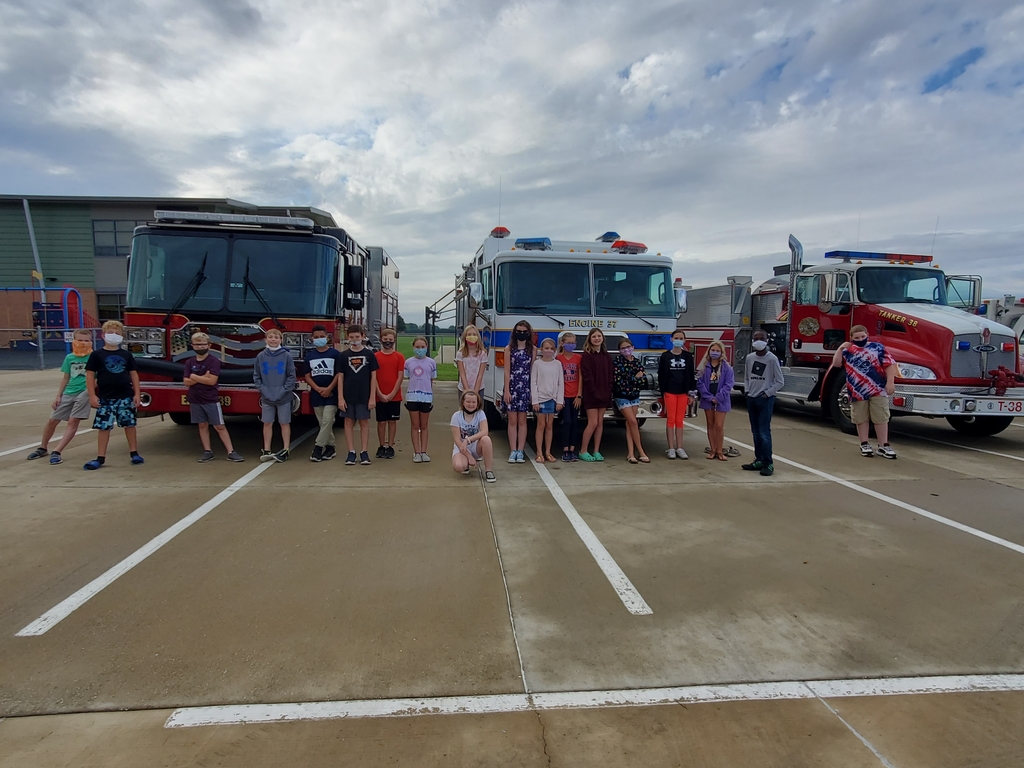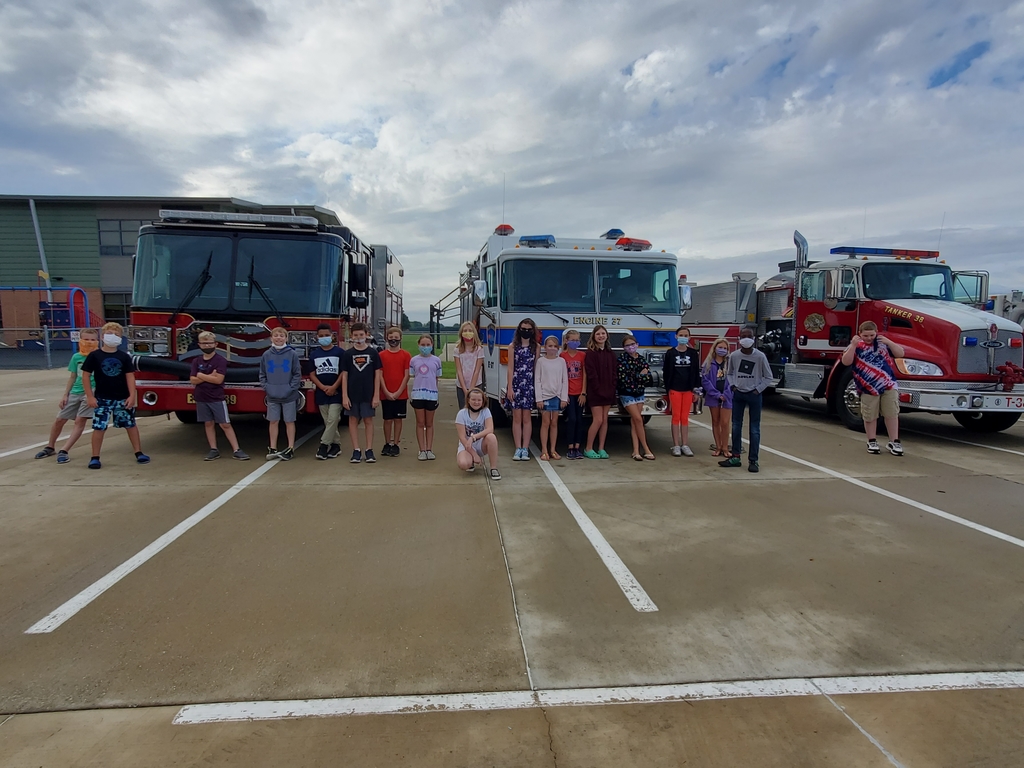 Today for Little Hawks we read the book Mind Your Manners about misbehaving animals learning how to be polite to make the world a better place! We also traced our hands to make a bee craft to help us remember to "Be Kind! Be Polite and Be A Good Friend!" I think our favorite part might have been jumping around to our songs and running around/acting out different animal moves in the gym!!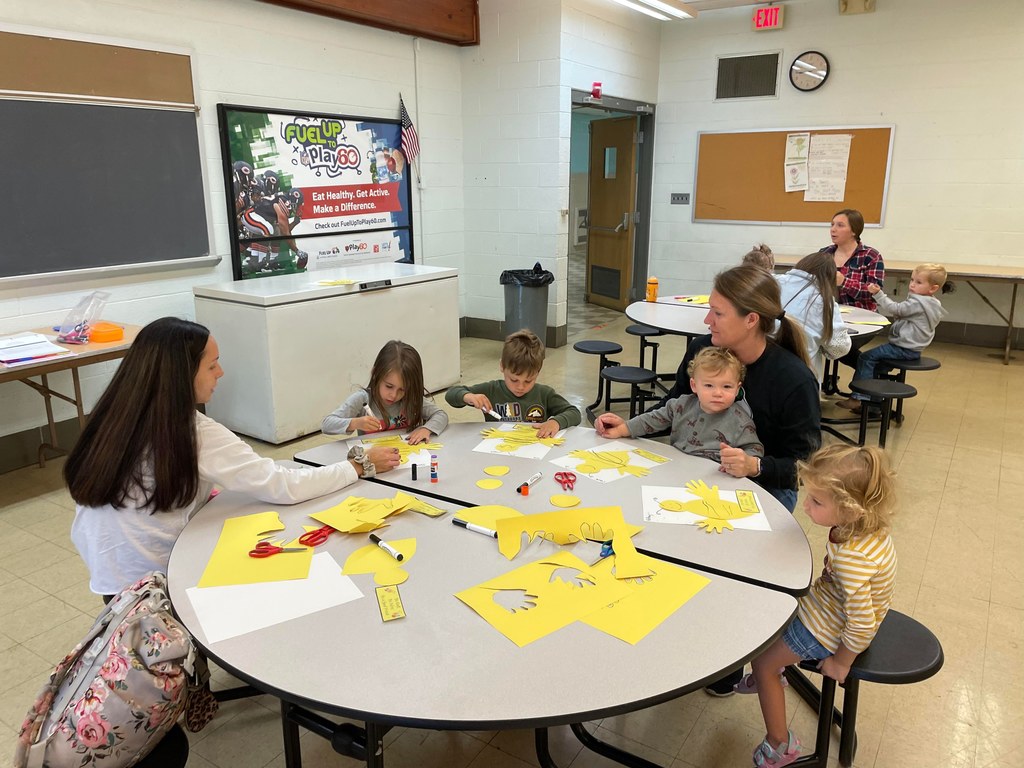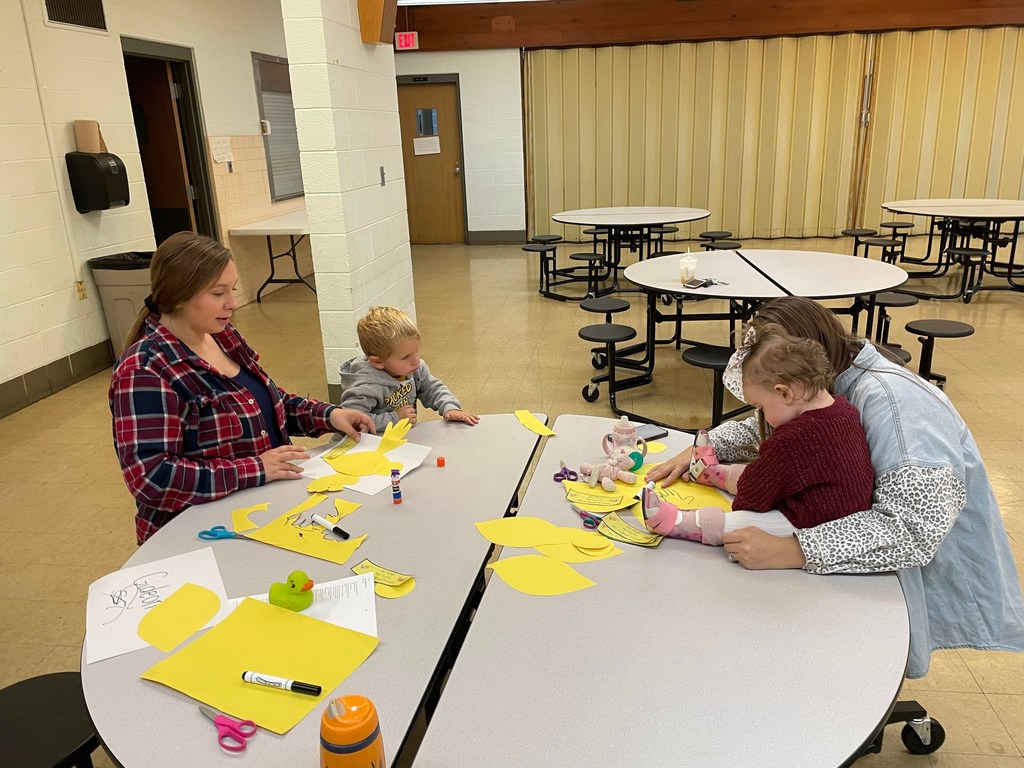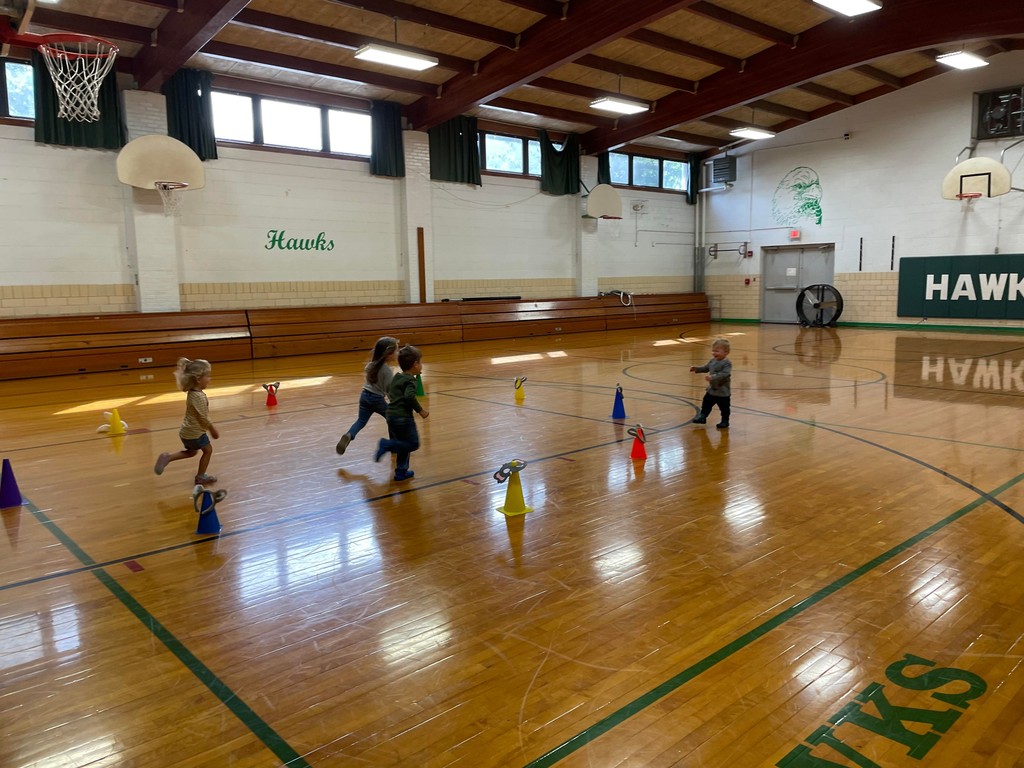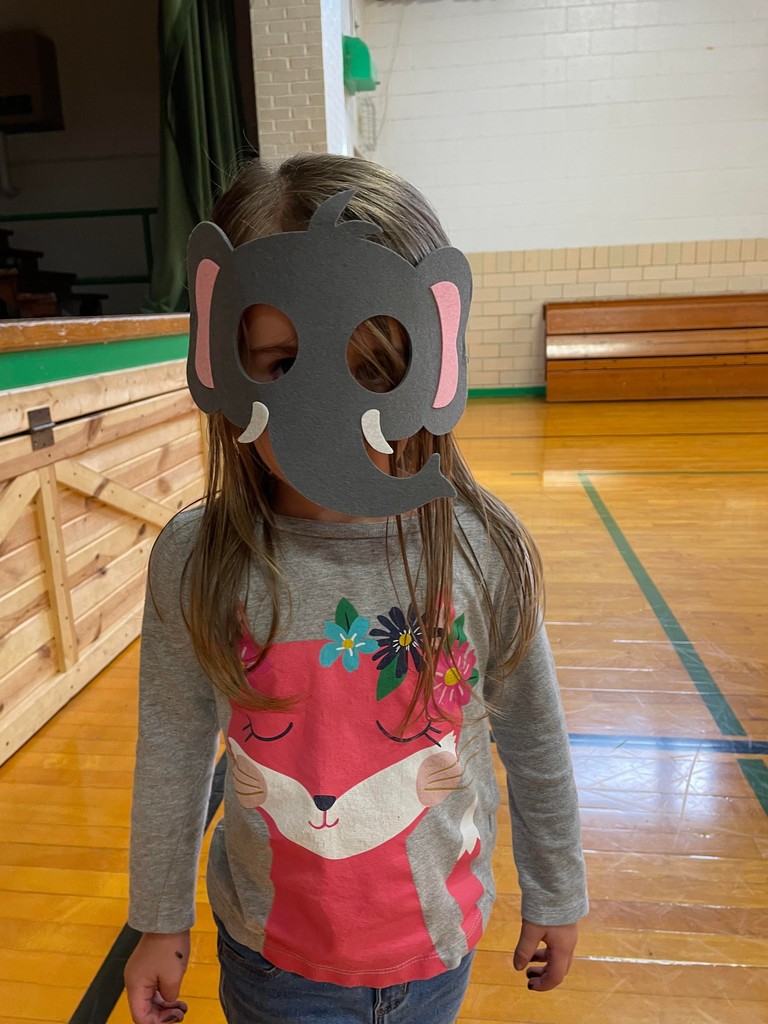 Just a reminder that Thursday, Sept 22nd, is Little Hawks at the Blue Mound Community Center at 9:30am. We will be reading a book about manners, playing an interactive game with pretend food to teach "yes, please" and "no thank you", doing an animal workout, singing songs with sign language for "sorry" and "excuse me", doing a craft and snack!! Hope to see you in the morning!!
Grandparents Day in Mrs. Heffernan's Kindergarten class!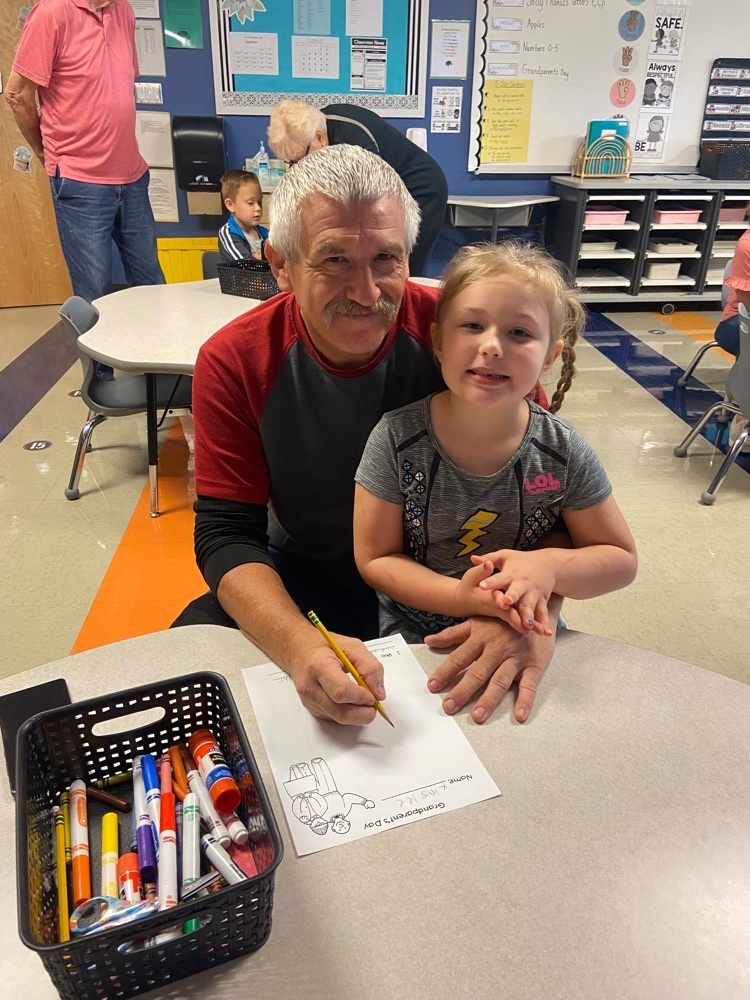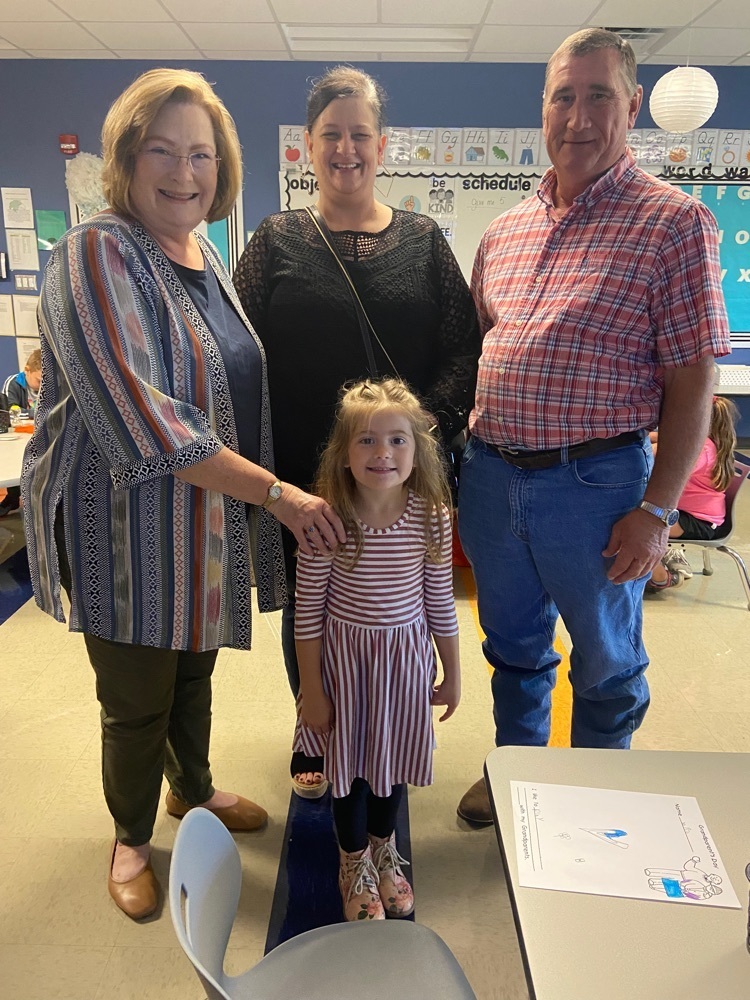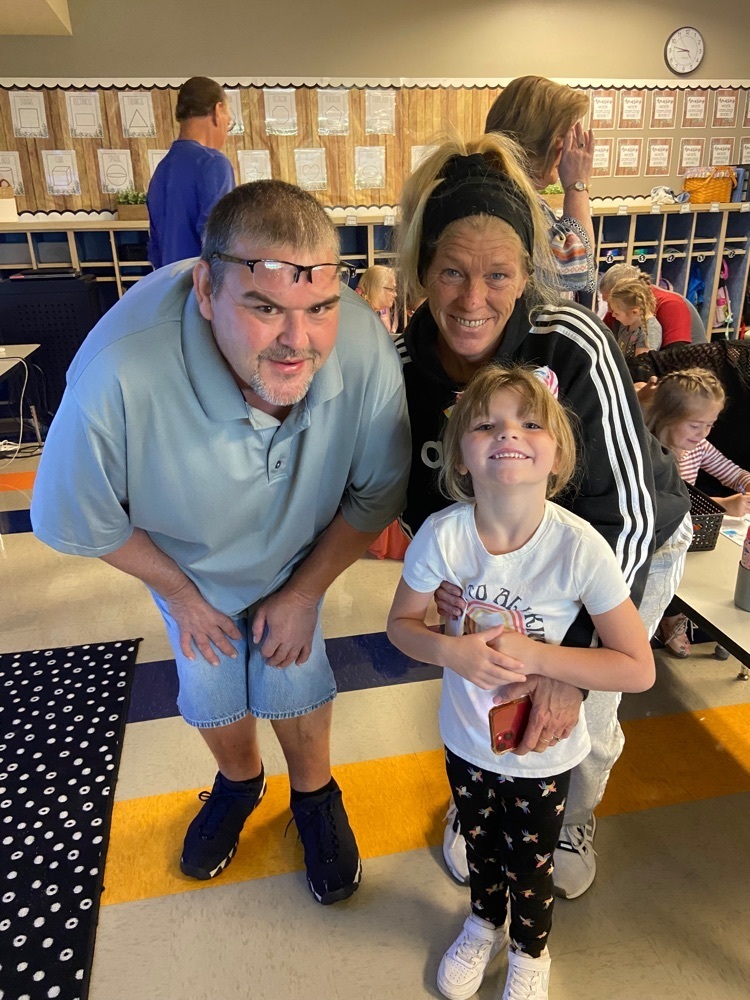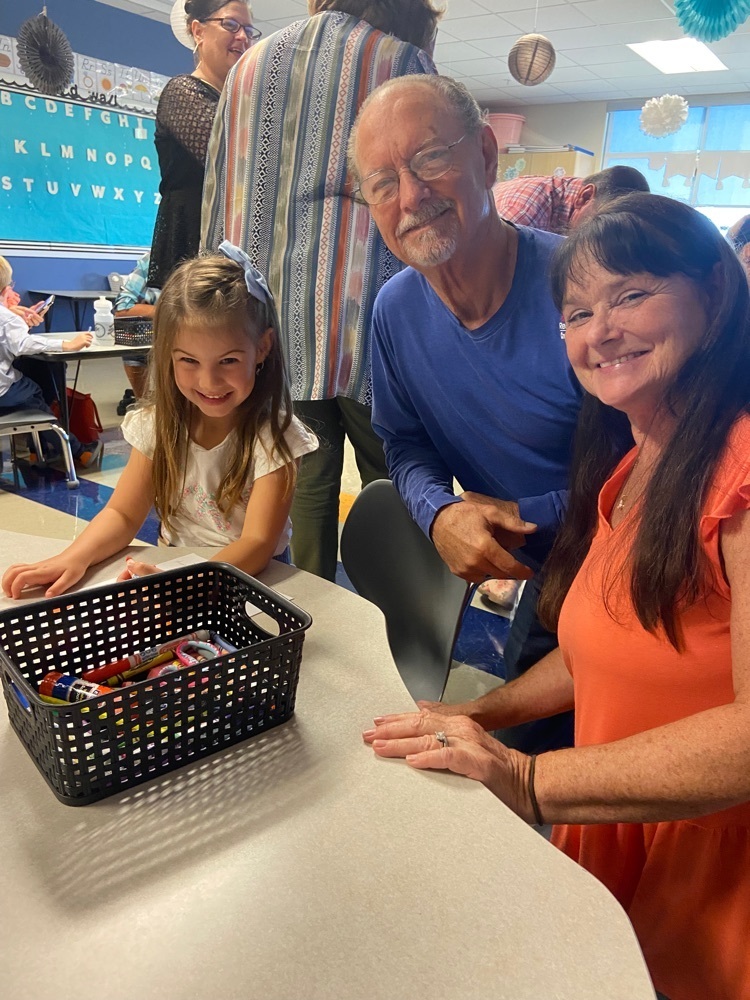 Our Little Hawks end of September plan is dependent on when the butterflies arrive to Mrs. Edwards's house here in Blue Mound. Around the end of September, her yard fills up with hundreds of butterflies and it's a very neat experience. As of today, they haven't arrived, so we will plan to do Little Hawks on Thursday, Sept 22nd, this week at 9:30am at the Blue Mound Community Center. If the butterflies happen to show up in the next few days we can save the end of our time for a stroll to her house (2 short blocks away from the community center), but we will keep you posted.

Thank you Meridian for your generous donations to our PTO Walk-a-thon. We raised $15,791.92. Our top fundraising class was Mrs. Owens in 4th grade with $1,518.50. Great job everyone!!! We will be keeping our on-line donation site open through Friday, Sept. 23rd if you would still like to donate.

Meridian Elementary School September Students of the Month 2022 Kindergarten - Reagan Miller, Chloe Beaman, Dreya Downs, William Holdener; First grade - Paris Thomas, LillyOnna Brilley, Pierce Lewis, Jack Burgess; Second grade - Lucas Flack, Avayah Woods, Mason Helfer, Nolen Householder; Third grade - Wiley Rhodes, Elizabeth Noland, Amiyah Harper, Madelyn Craft; Fourth grade - Colton Parks, Lauren Lester, Briley Conder; Fifth grade - William Flemming, Jensen Dawson, Lexi Metzger Congratulations!!!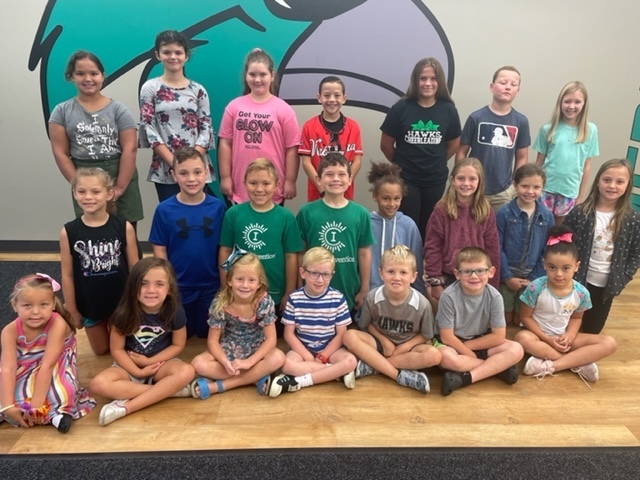 Elementary School Title I/RTI Aide: Meridian CUSD #15 is seeking an Elementary Title I/RTI aide for the remainder of the 2022-2023 school year. Please direct inquiries and/or send a letter of interest to Lori Guebert, Principal-Meridian Elementary School, 509 Lewis St., Blue Mound, IL 62513 or at
guebertl@meridianhawks.net
.

Spending time with our grandparents.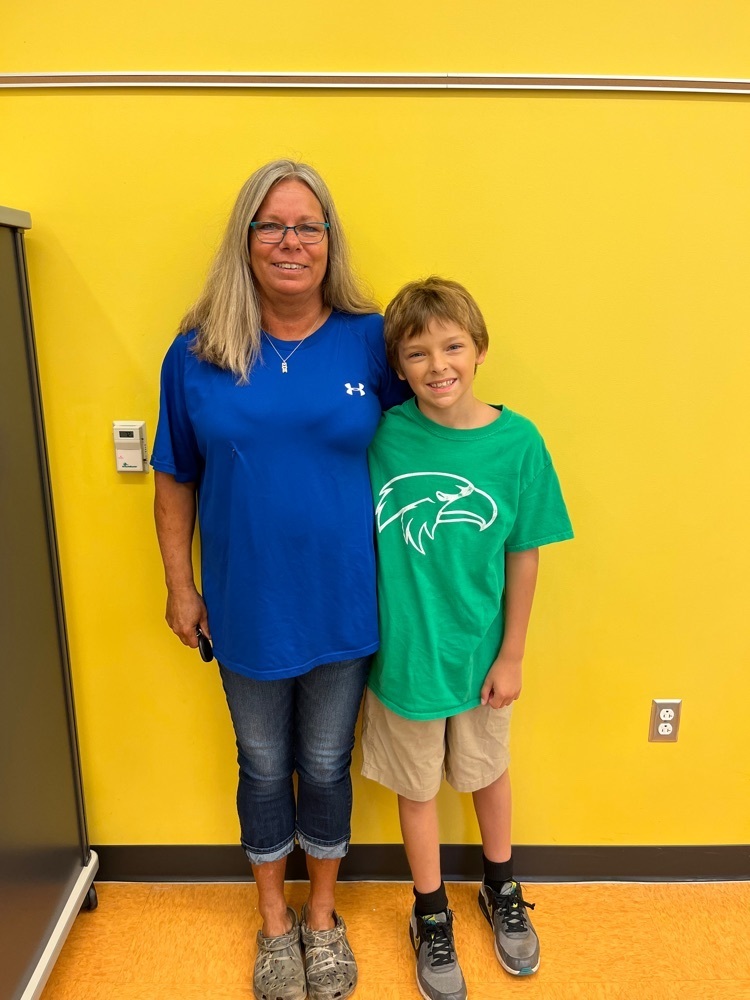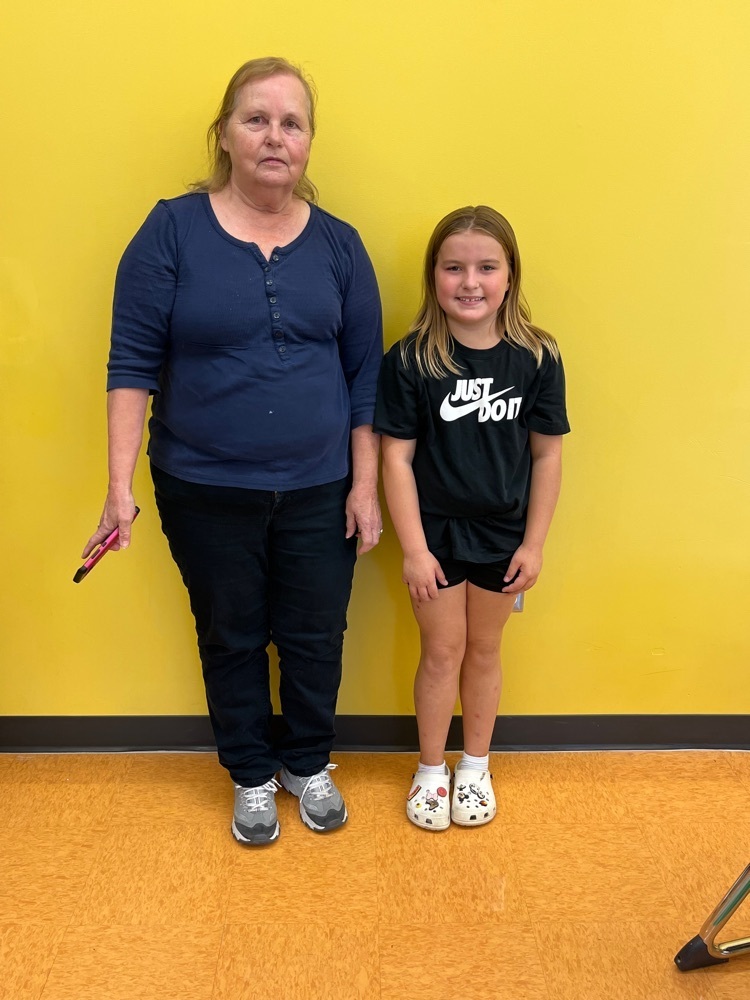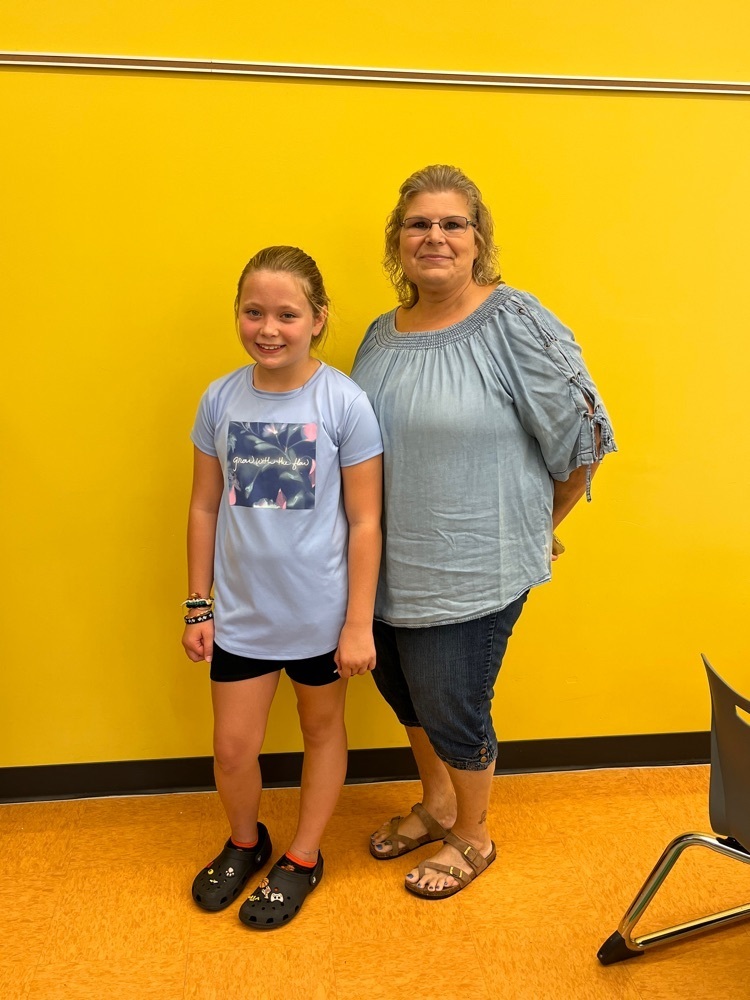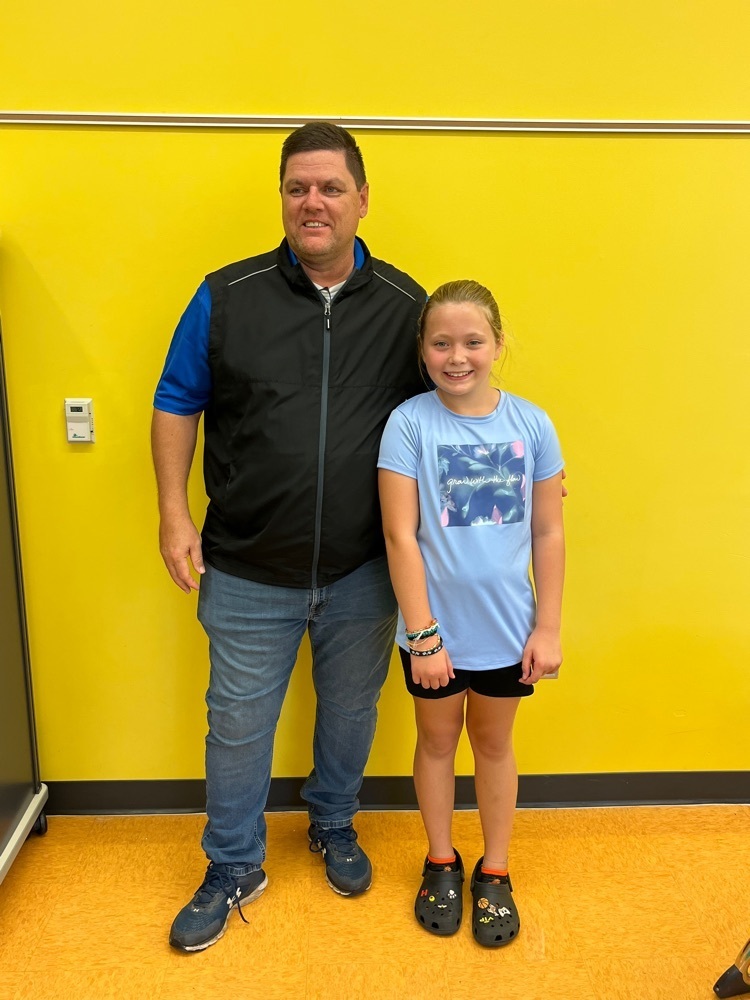 Fun with grandparents.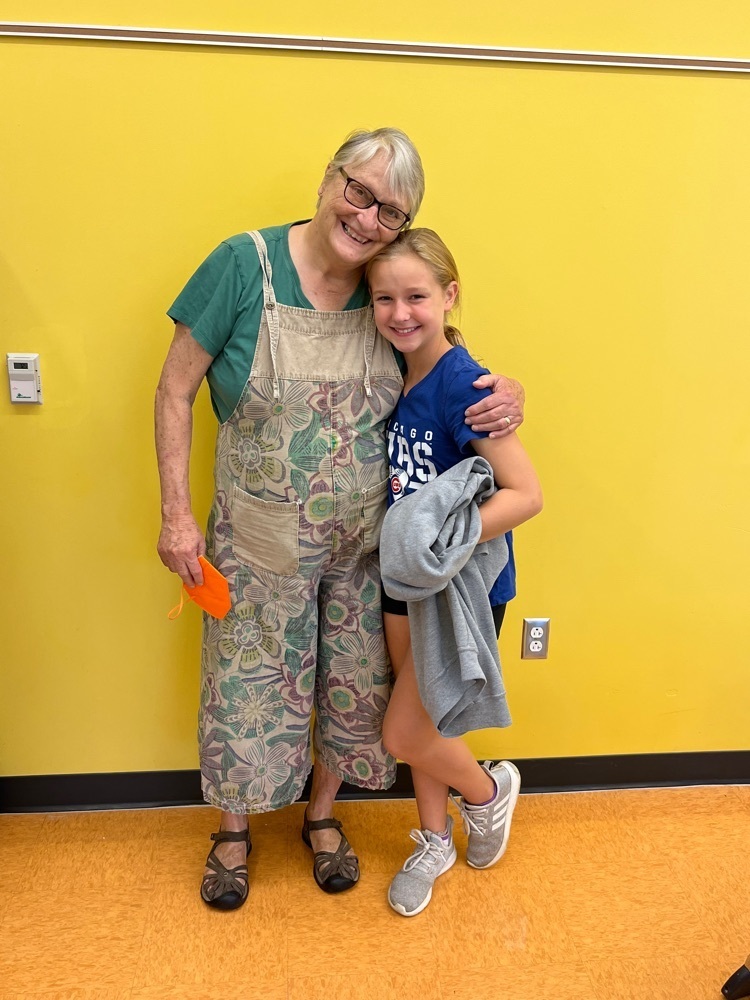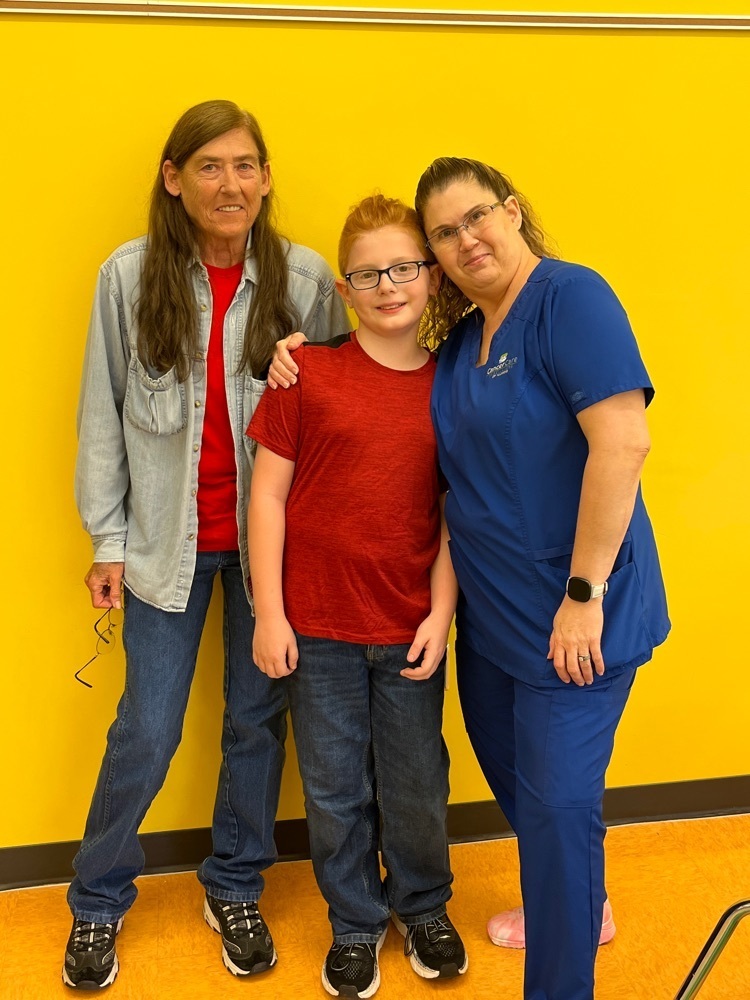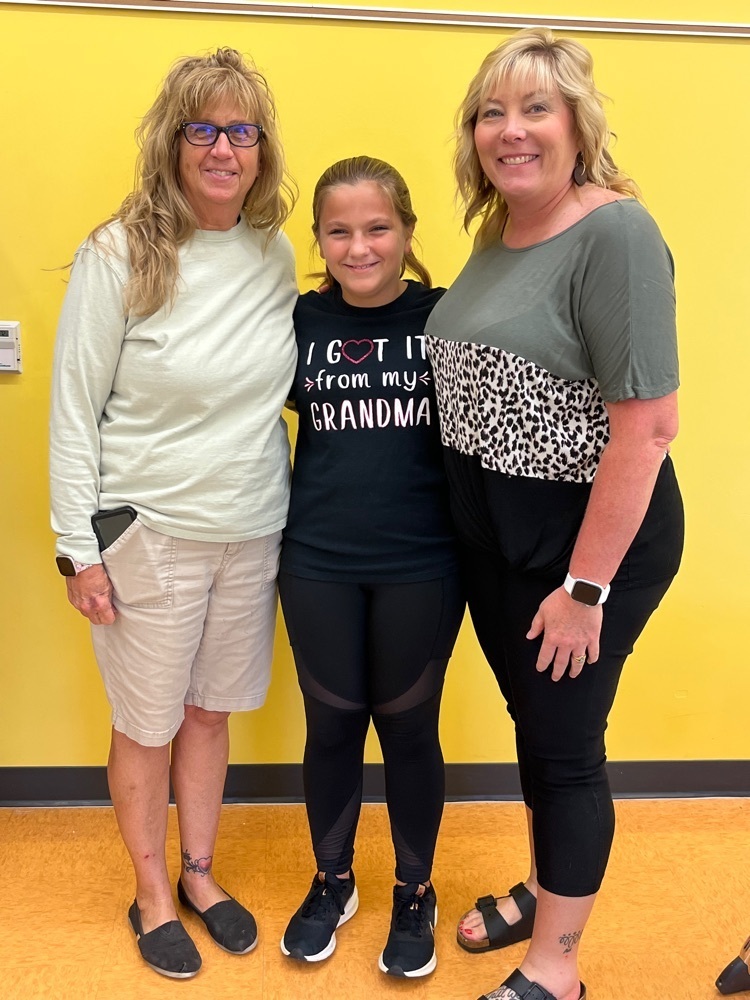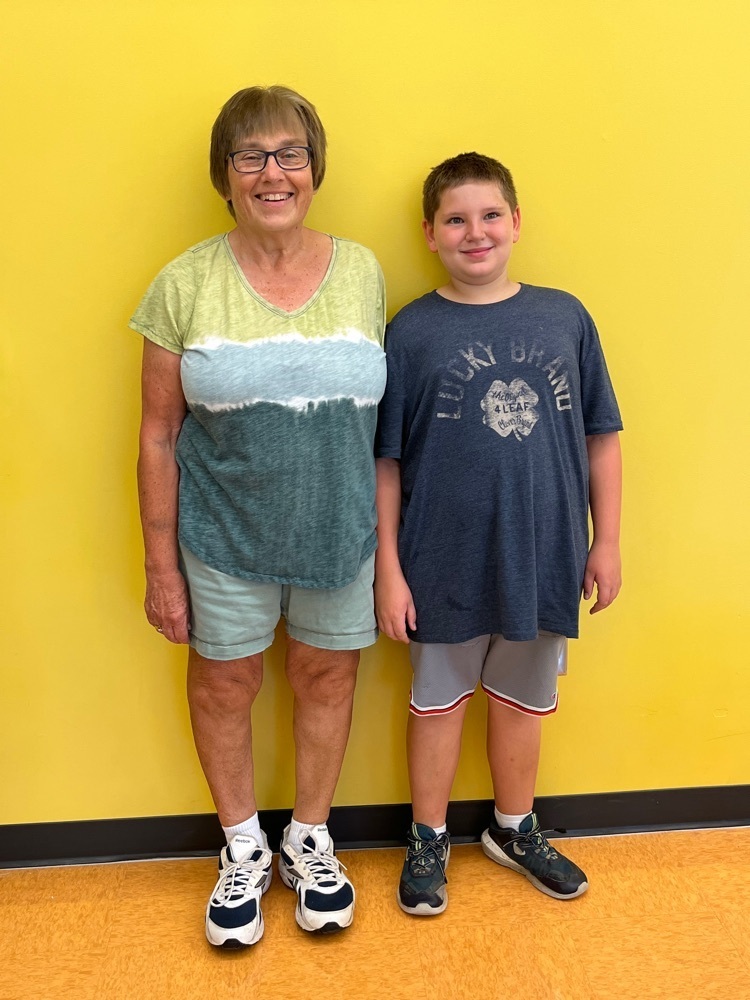 Grandparents Day Fun!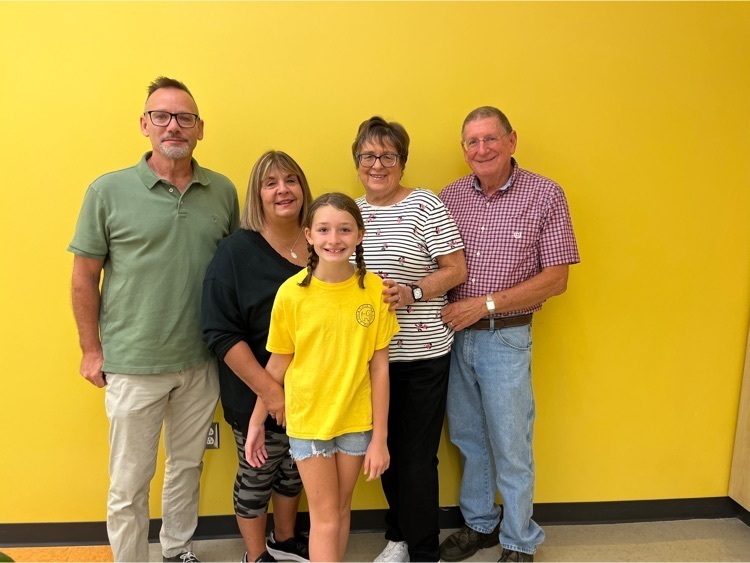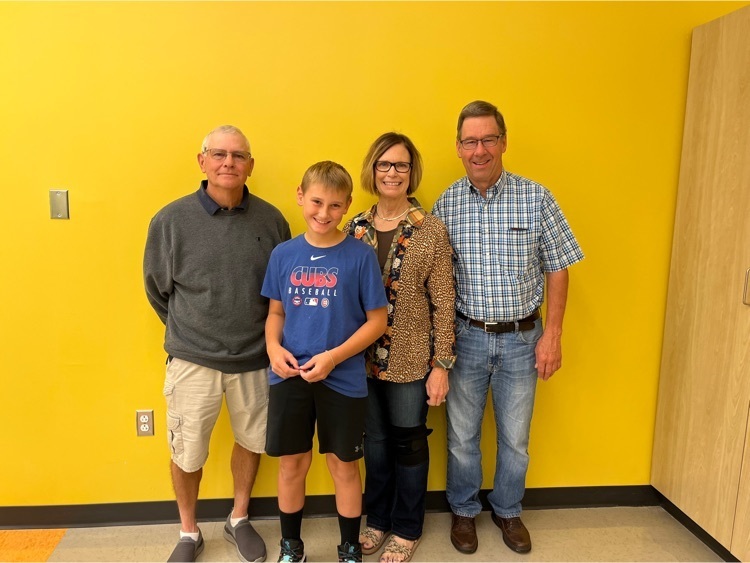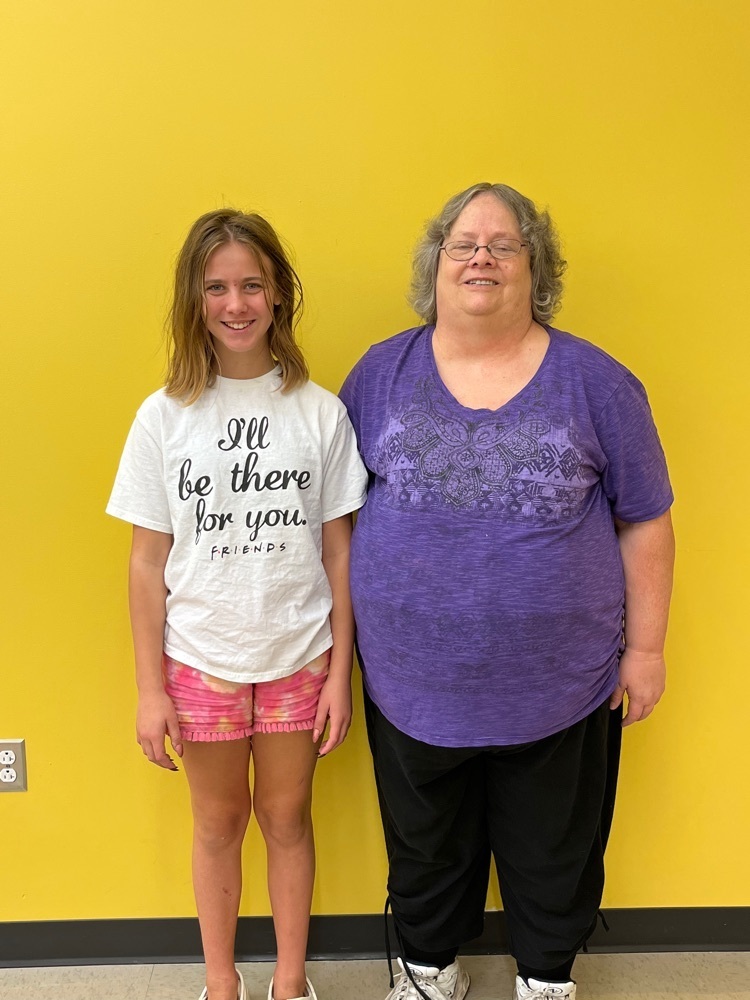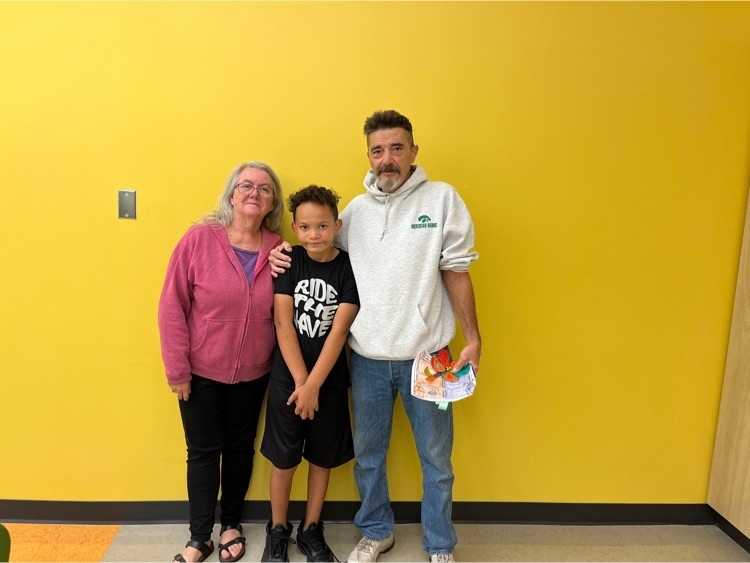 We had fun spending time with our grandparents today! Thanks to all who visited.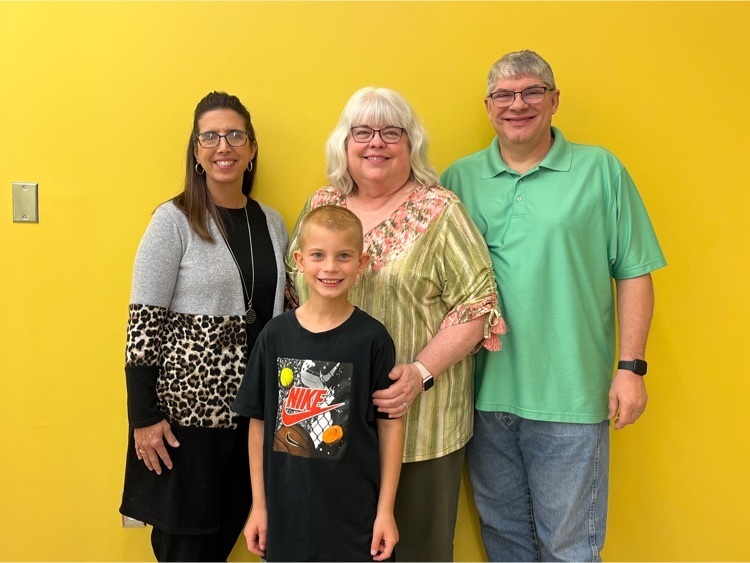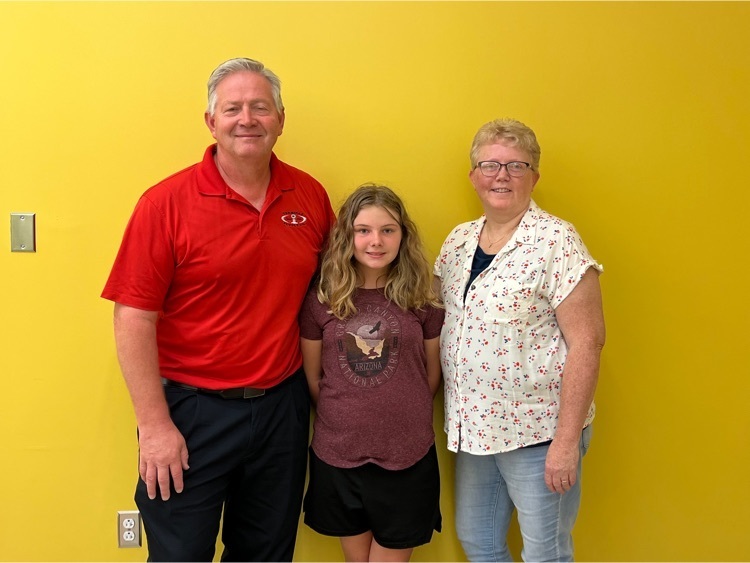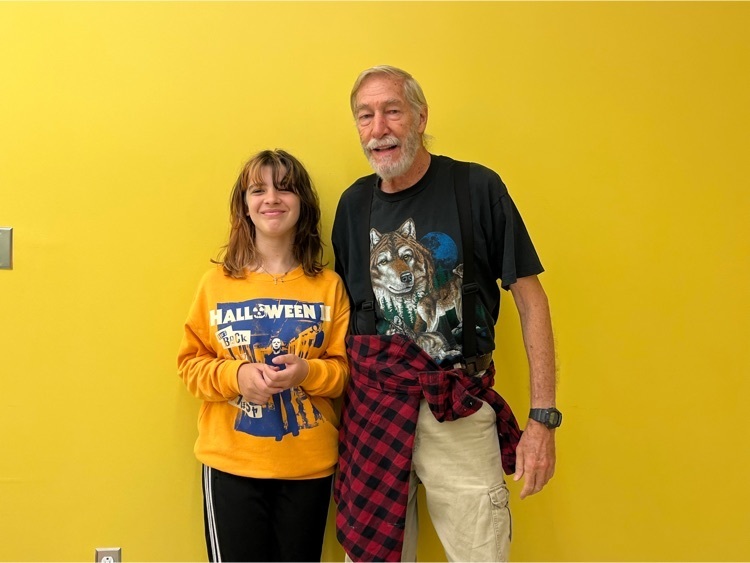 Grandparents' Day is a special day at MES! ❤️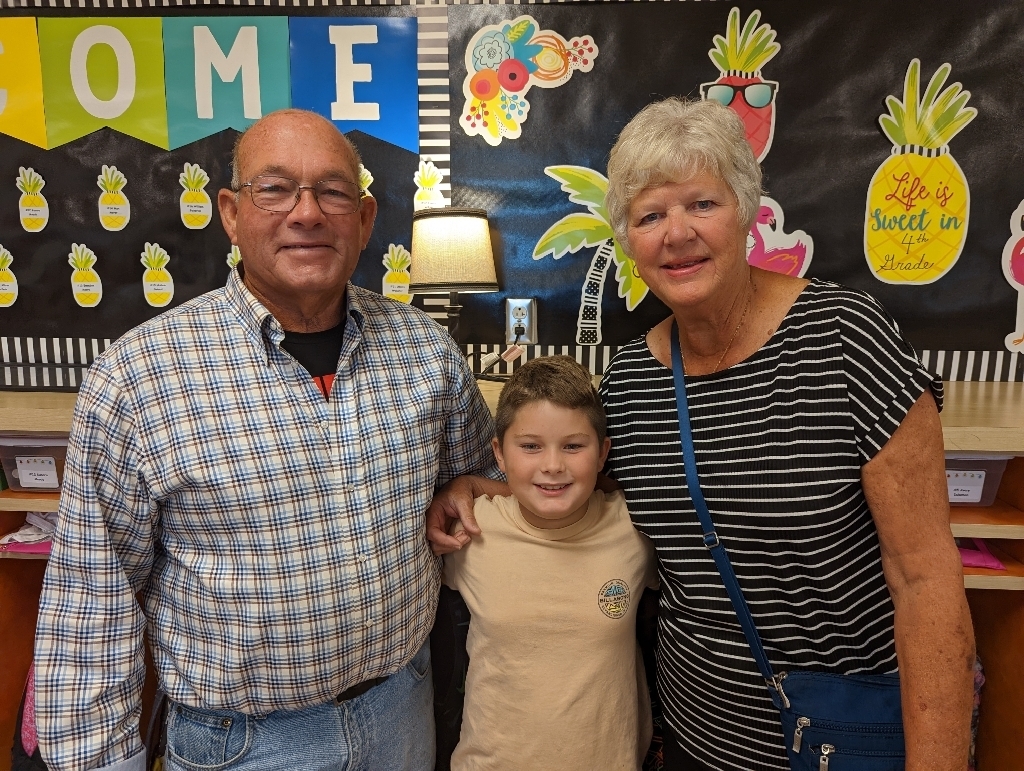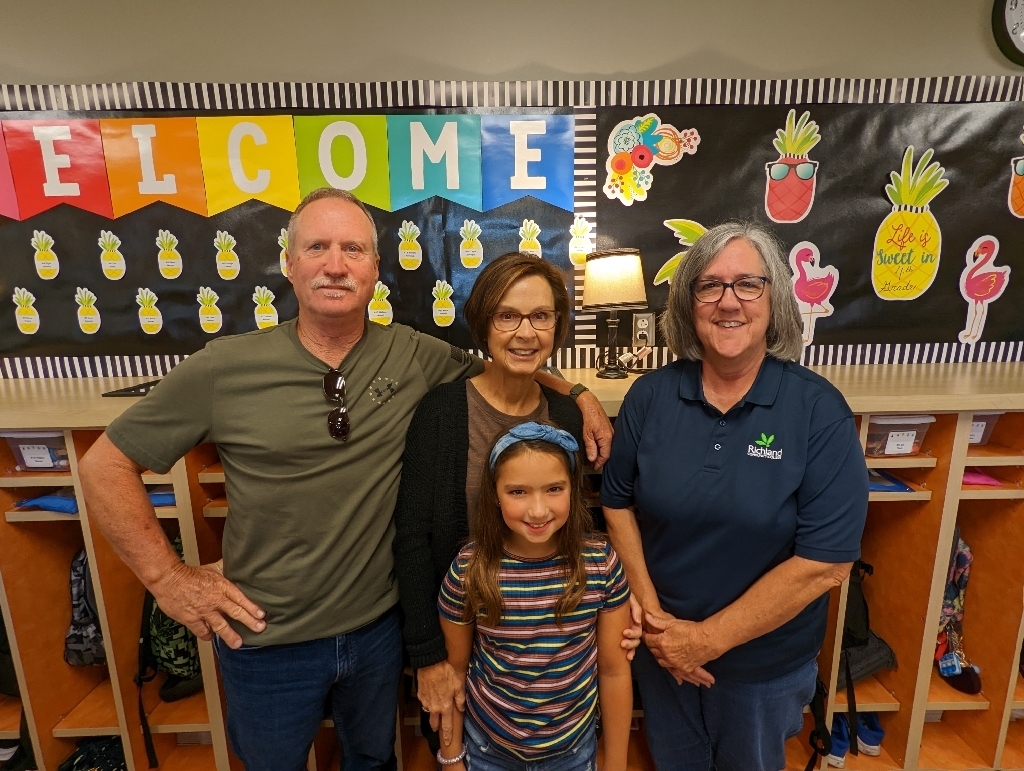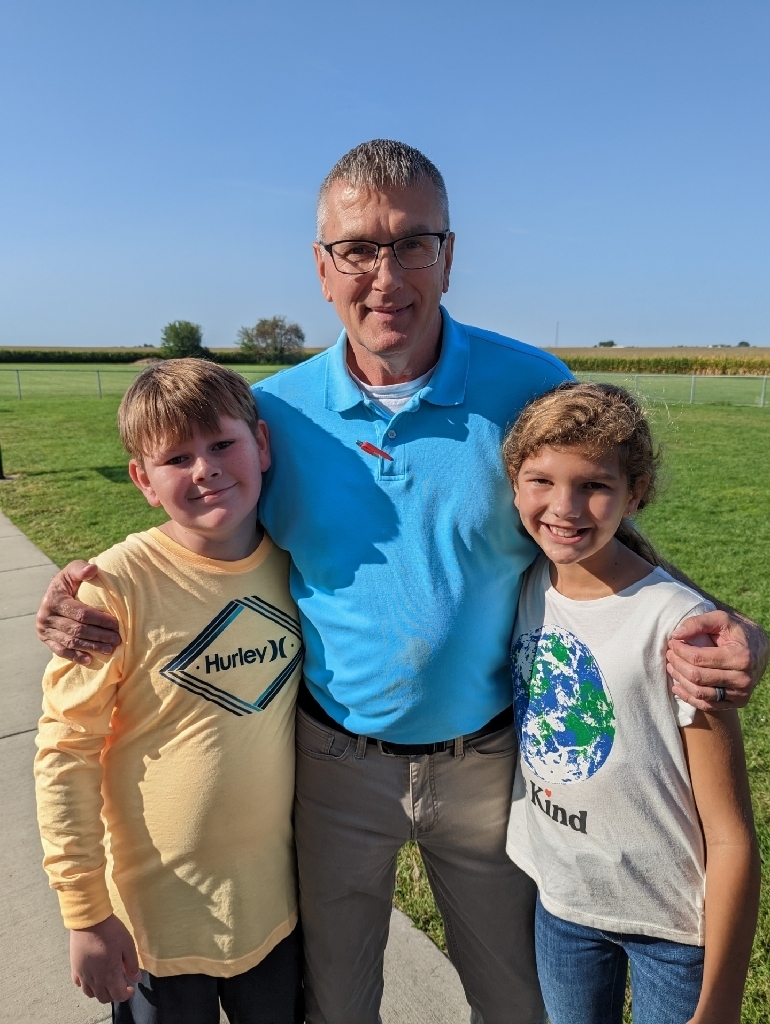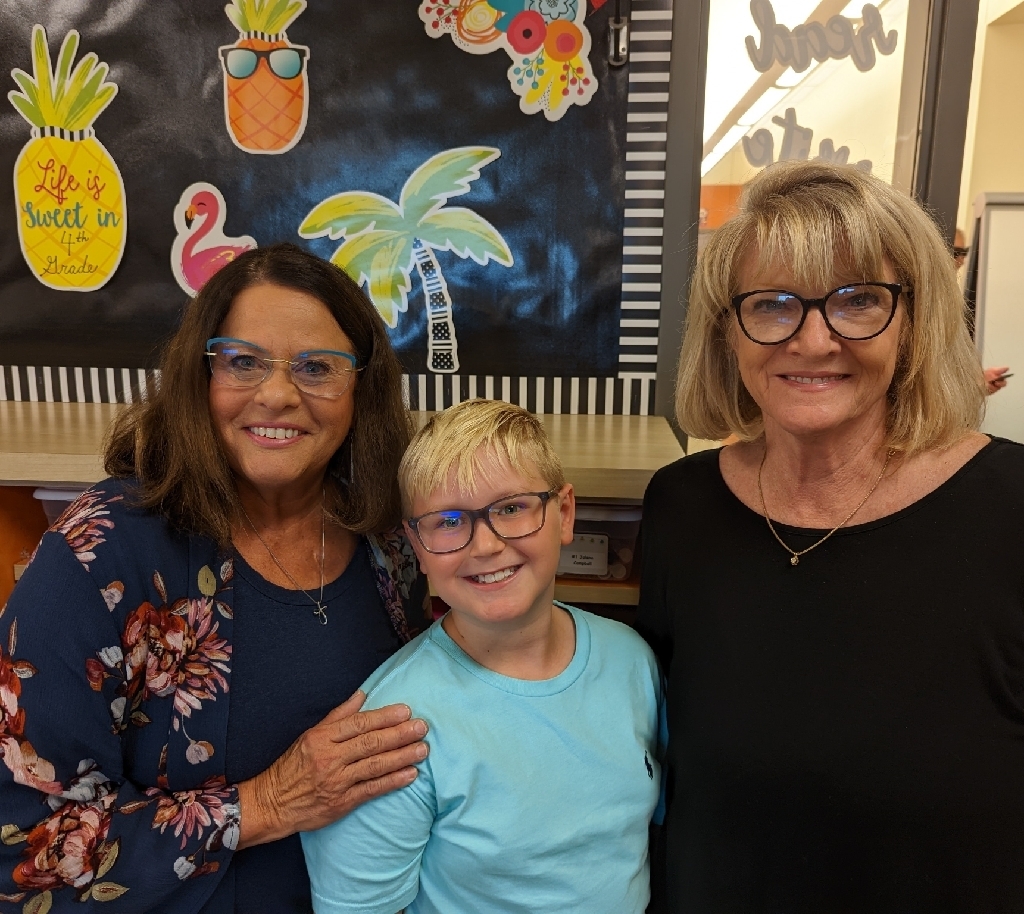 Today 5th Graders observed worms as we are learning about decomposes.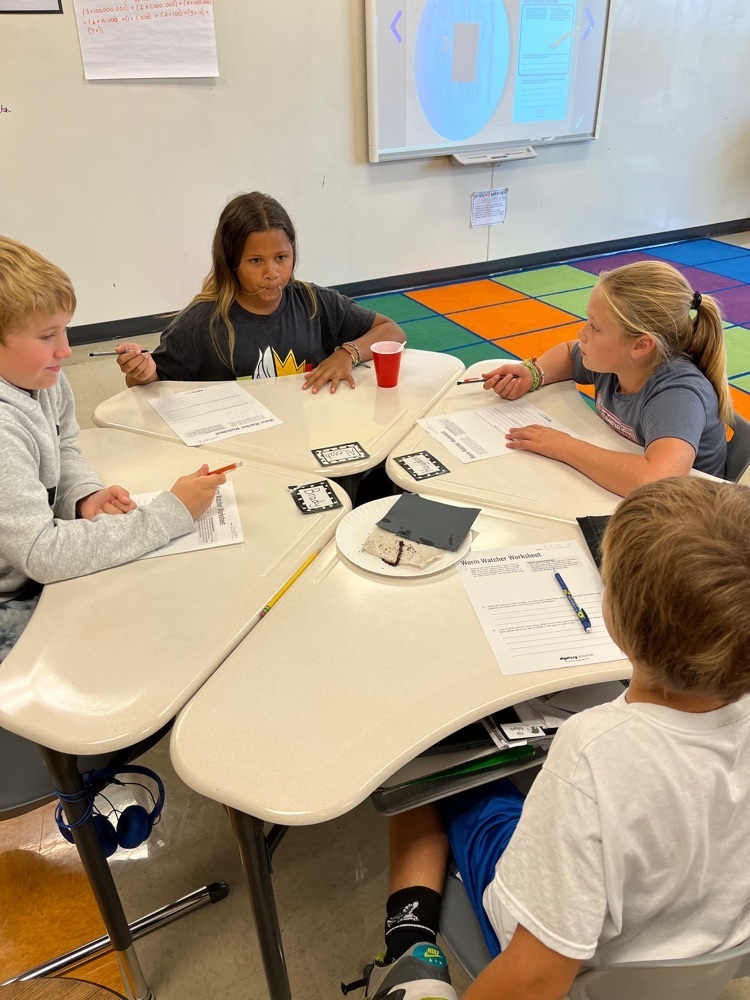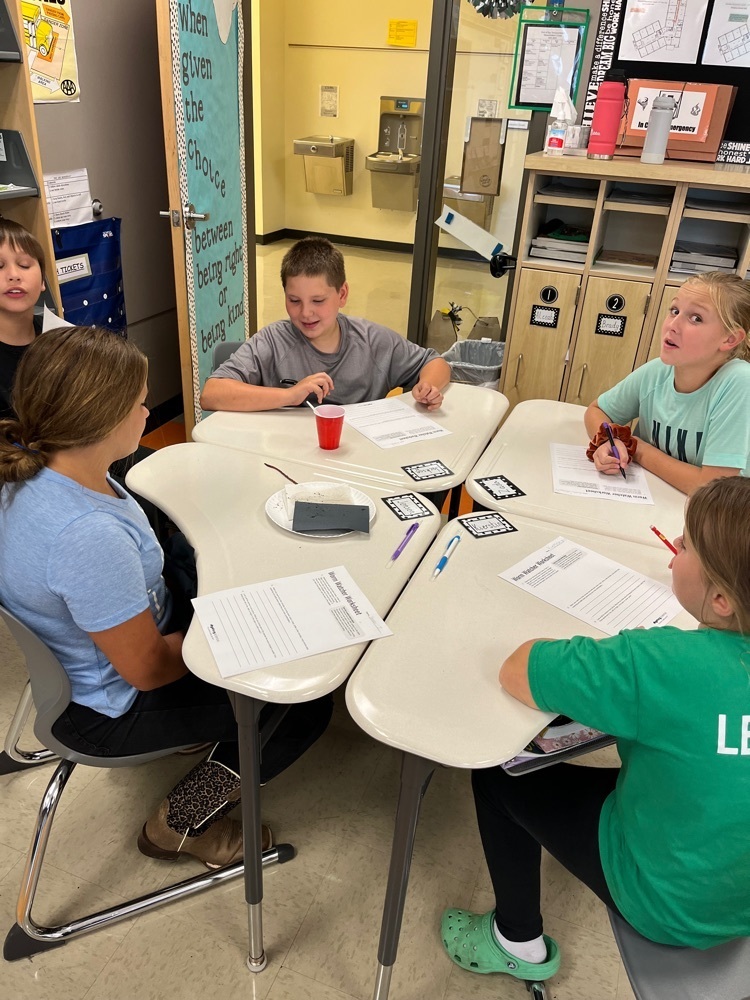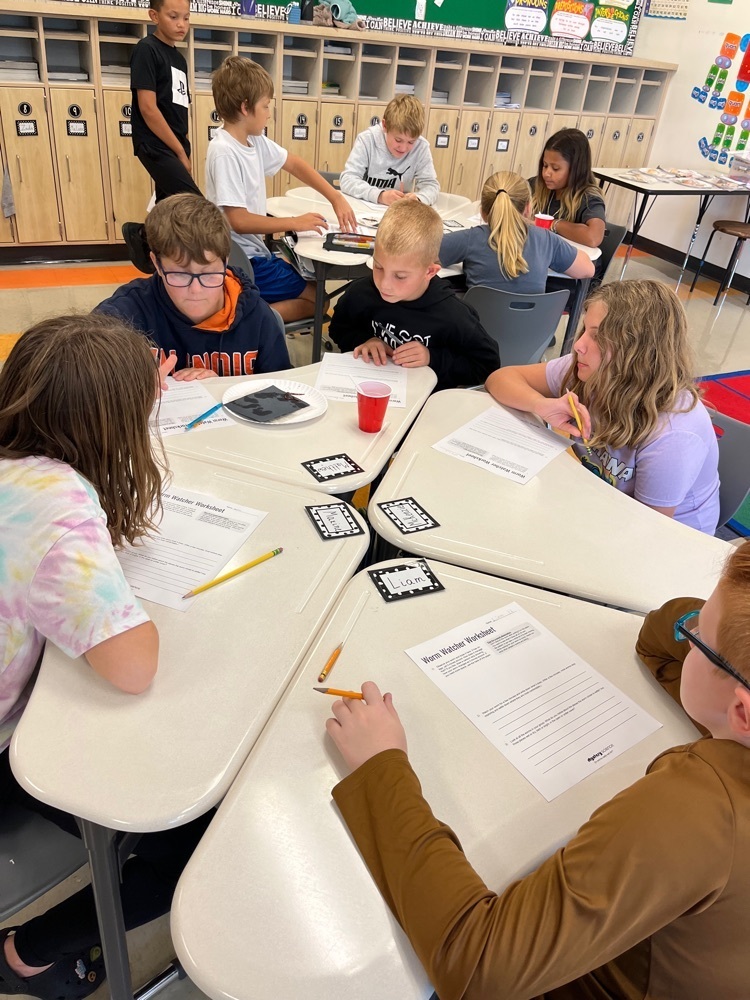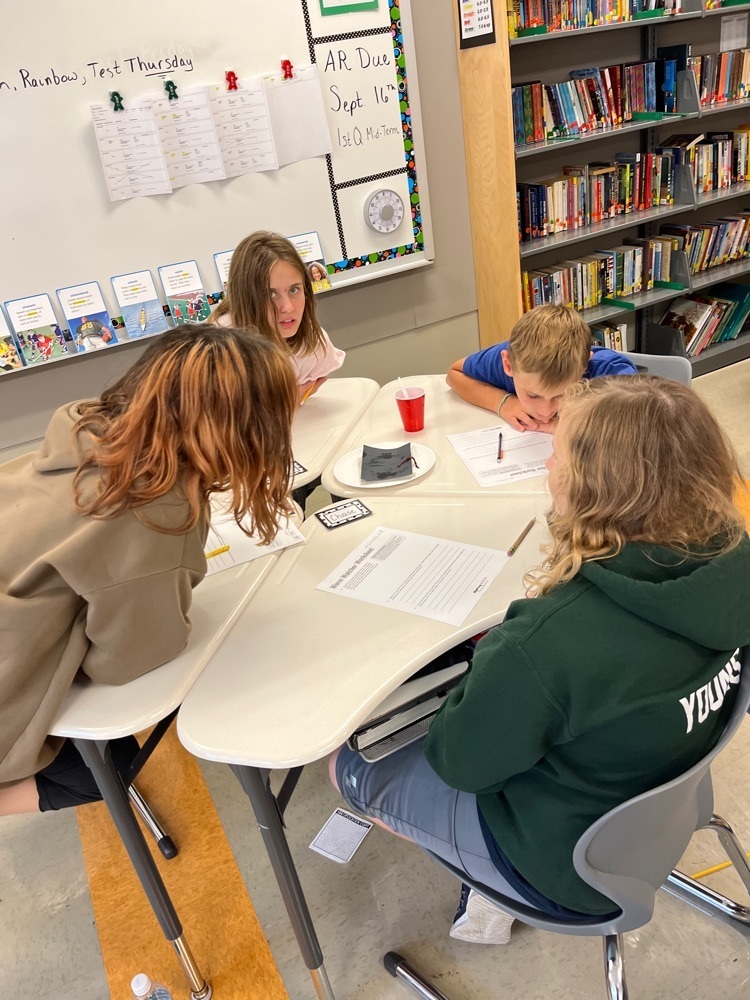 Our Little Hawks playgroup had a fun time today with the sensory table, singing songs, story time, using apples to paint, eating an applesauce pouch and playing in the gym!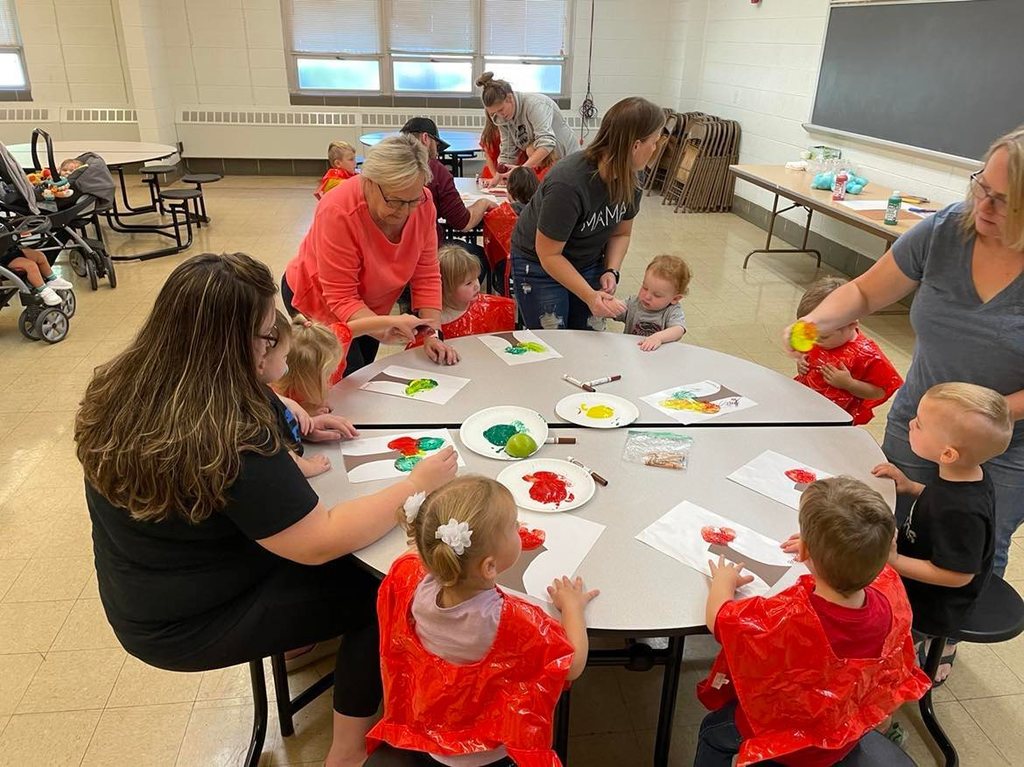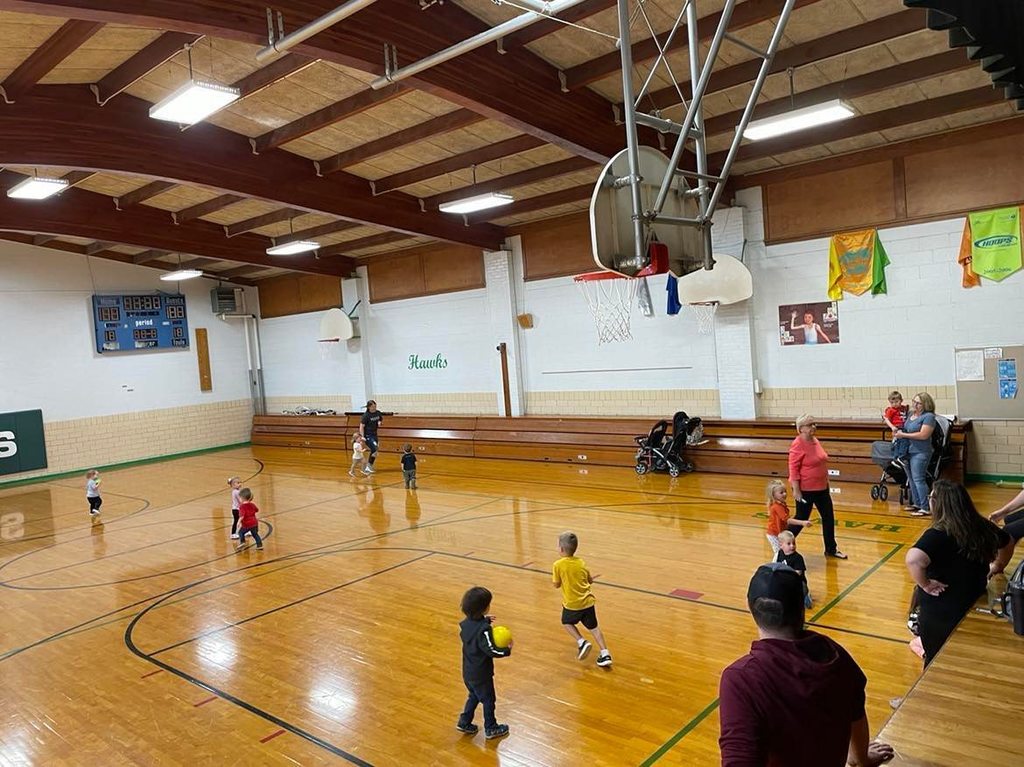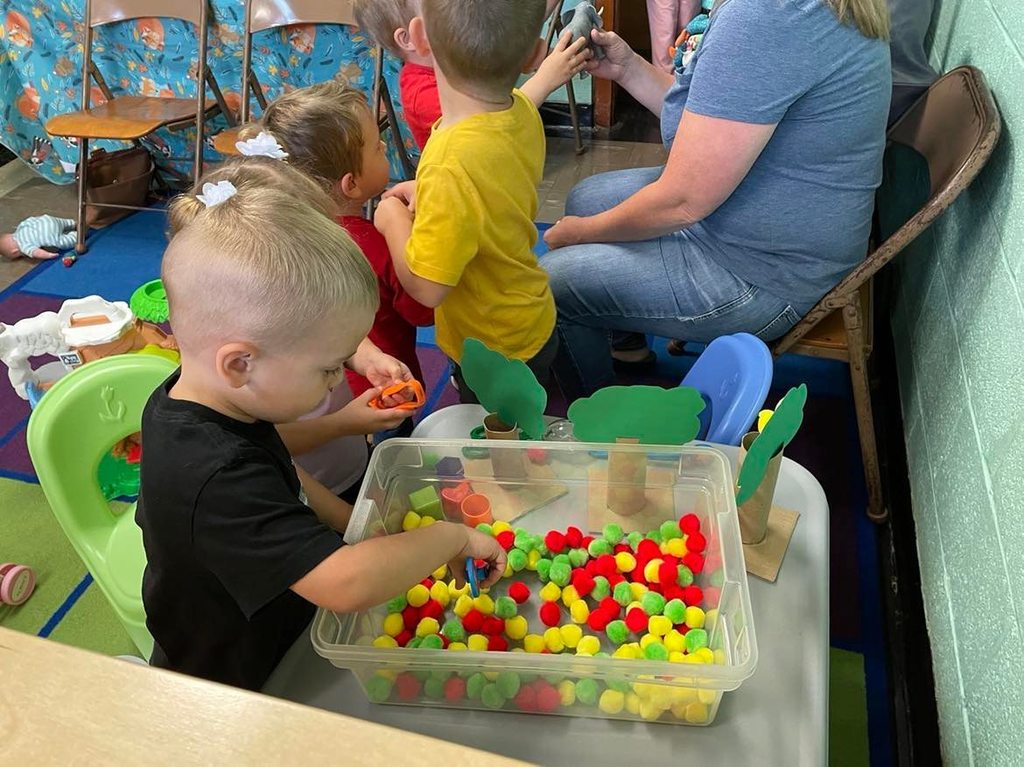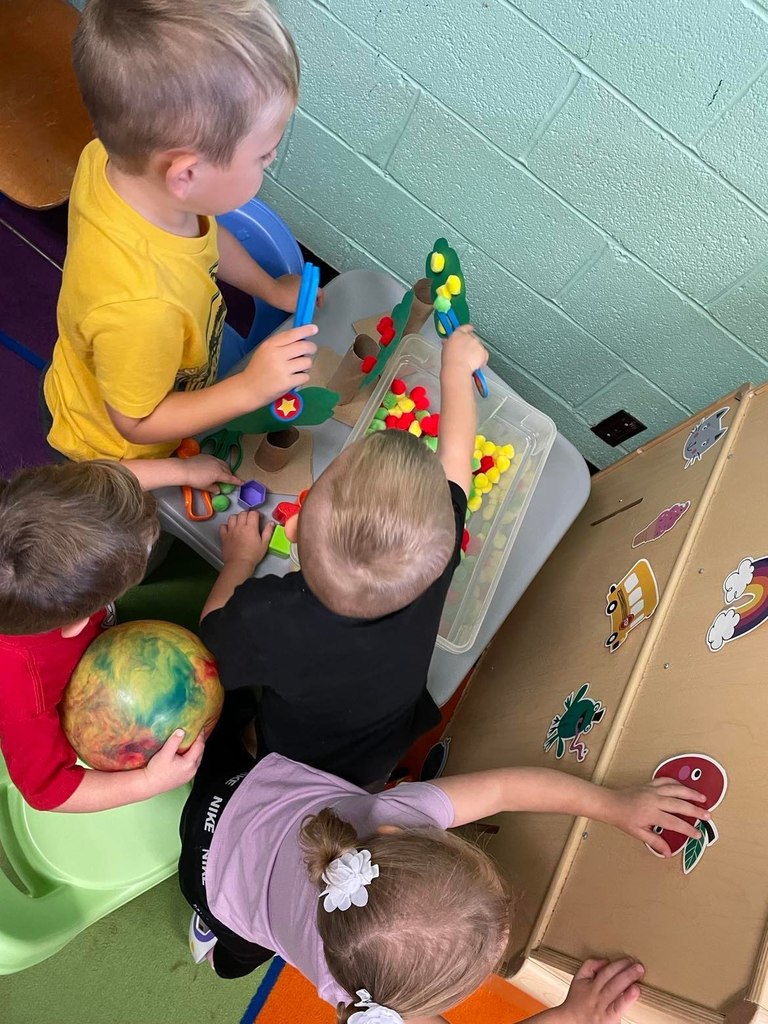 Just a reminder that tomorrow is Little Hawks playgroup at the Blue Mound Community Center from 9:30-10:30am. We will be talking about apples through story time, craft, playtime and snack!
Little Hawks celebrated National Read A Book Day at the Blue Mound Library! Our next playgroup will meet September 13th at 9:30am at the Blue Mound Community Center - 100 E. Lincoln St. Little Hawks is open to Meridian children age 0-prek, however Mrs. Reed and Mrs. Gorden will still be having class this day!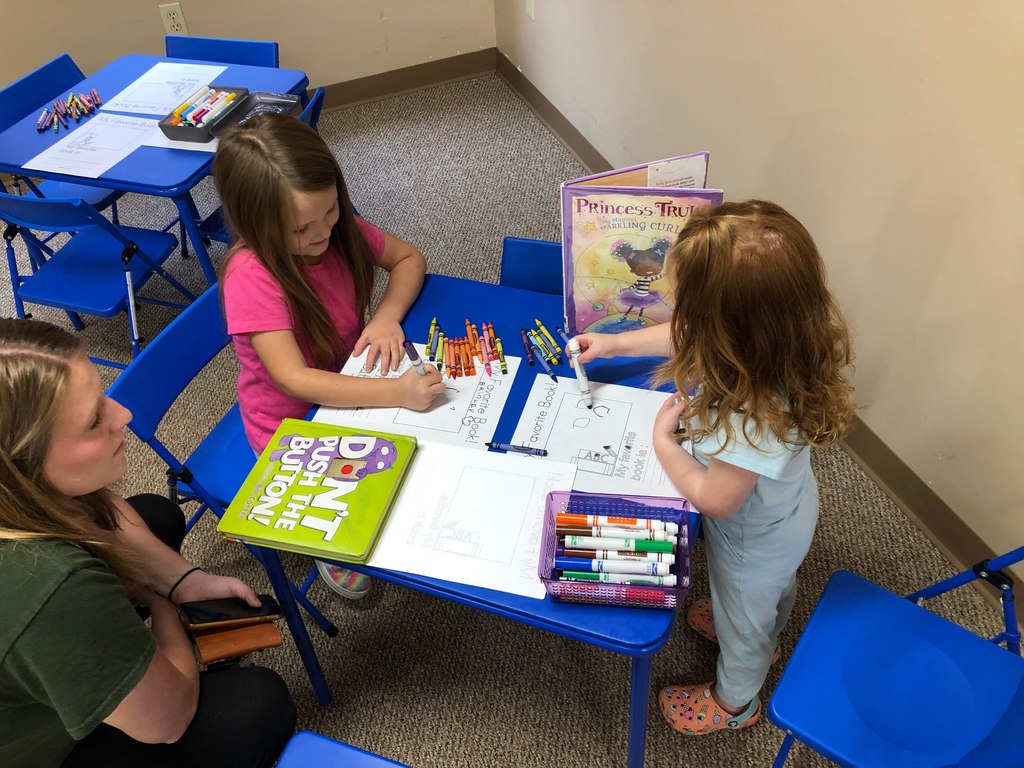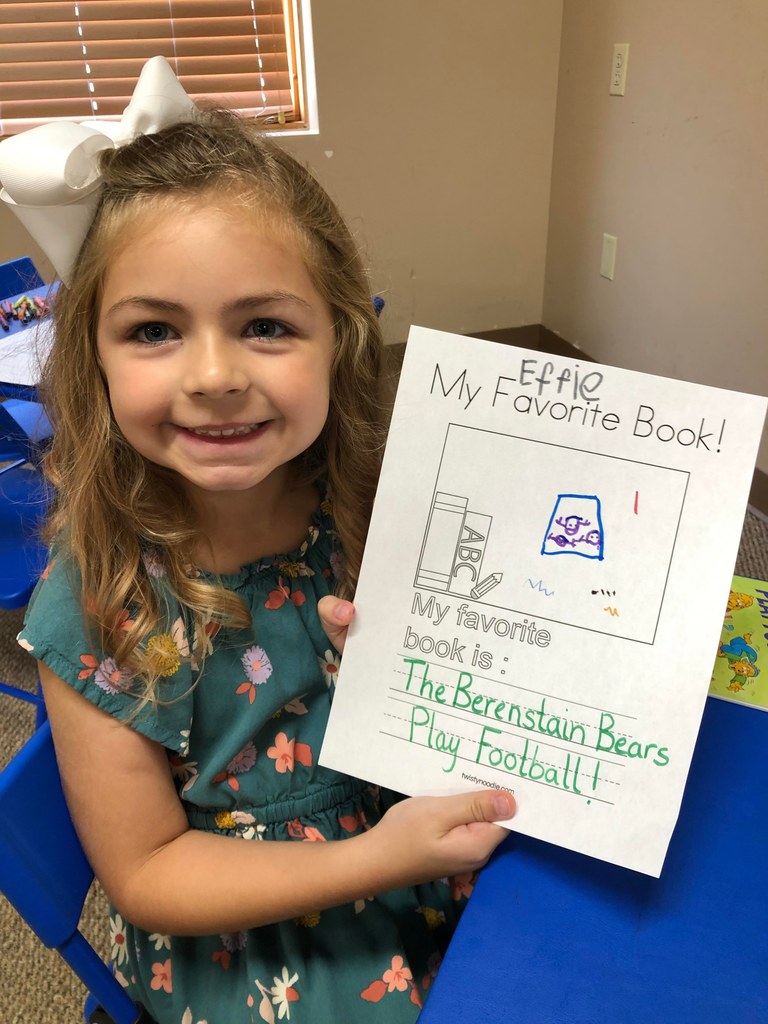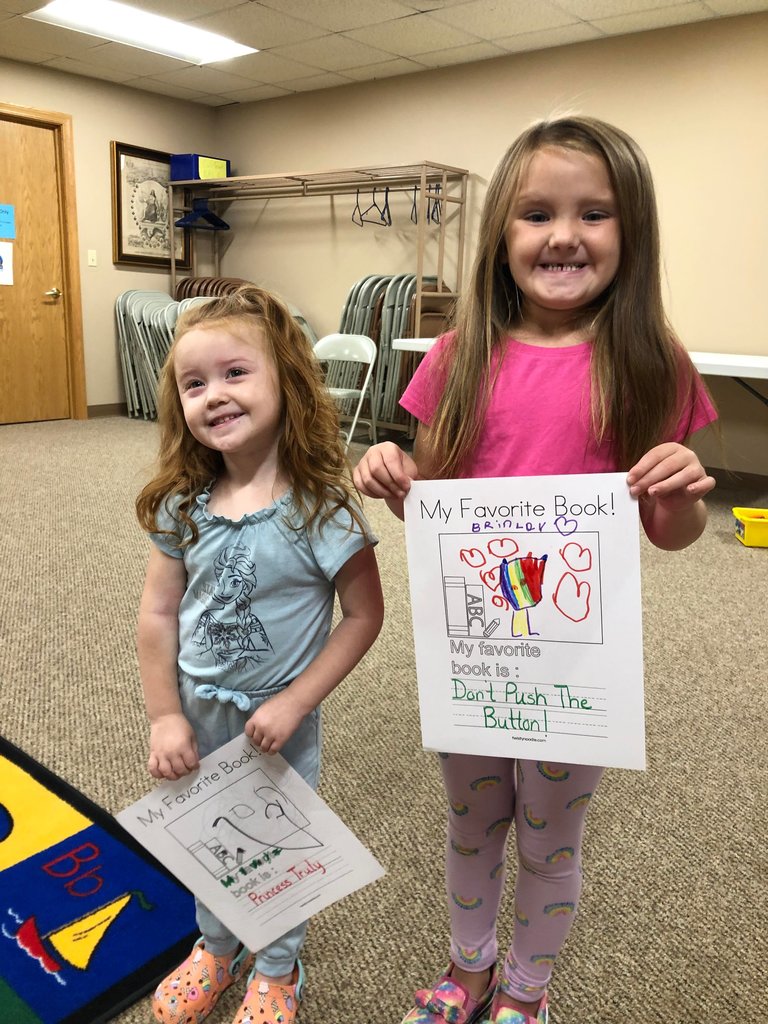 MES Grandparents Day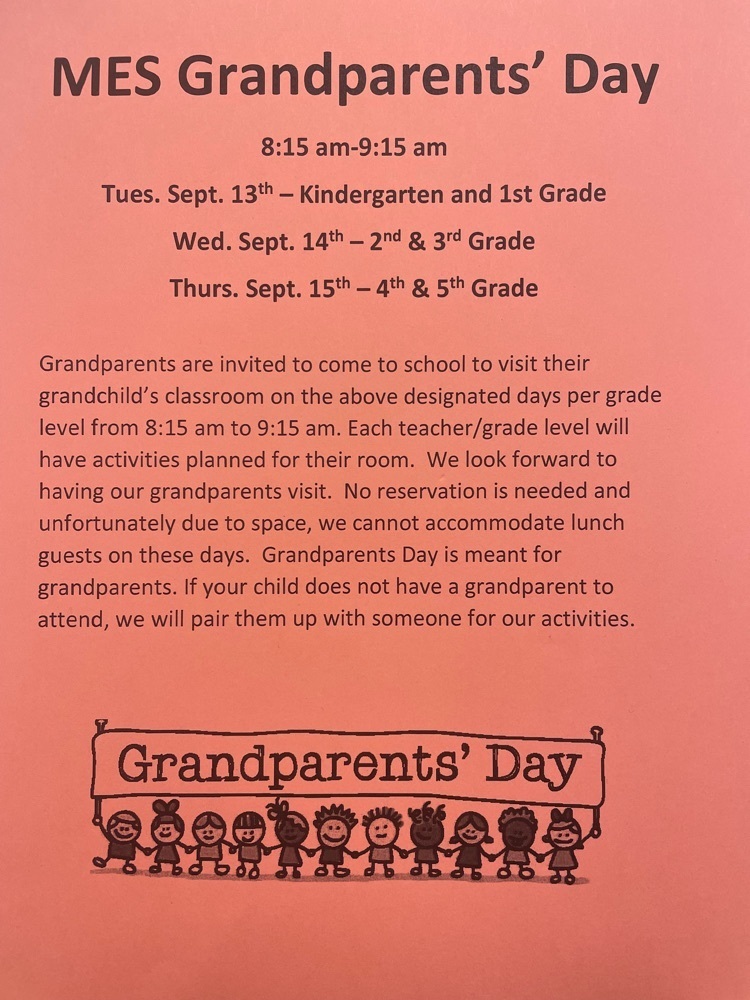 Meridian Elementary is beginning their walk-a-thon fundraiser. We are collecting donations through September 16th to help raise funds for class field trips, extra room supplies, assemblies, technology needs, field day, and other fun activities for our students. You can donate by giving money to Meridian Elementary students or online with the following link:
https://app.99pledges.com/fund/20222023me
. Any amount can help us get to our goal of $15,000. Thank you to all of the support with our yearly walk-a-thon fundraiser.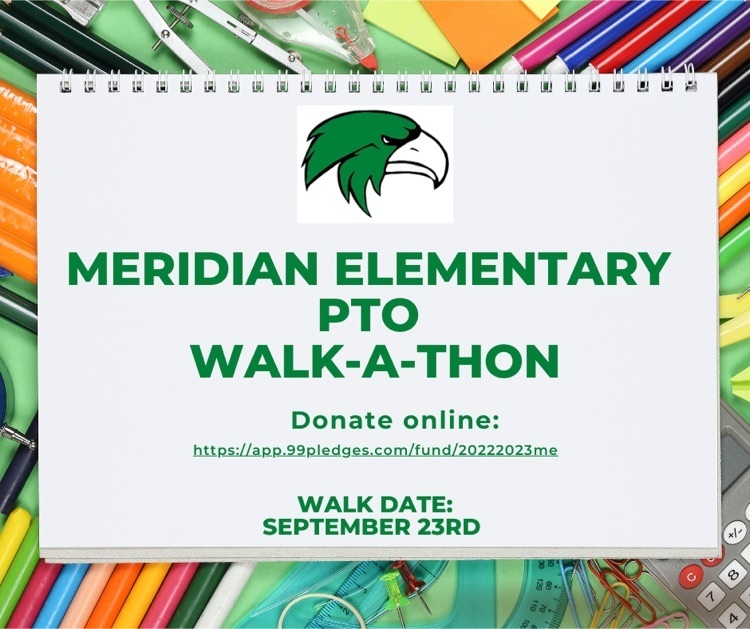 The Little Hawks playgroup had a wonderful time at the Scovill Zoo yesterday! Our next playgroup will meet Tuesday, September 6th at the Blue Mound Library. Come anytime between 10:45-11:45am to celebrate National Read a Book Day with Mrs. Holdener. Your little one can either bring their favorite book or check one out and Mrs. Holdener will read to your child. The library toys will also be out to play with too, so your child can either sit and listen to other children's favorite books or play! Both morning and afternoon pre-k classes are still in session on this day. Little Hawks is a playgroup designed to reach our 0-3 age group and those children not currently enrolled in the Meridian Pre-K program, but all preschool aged children are welcome to come. Here is a copy of the Little Hawks newsletter for more events available both through the school and throughout the community.
https://docs.google.com/document/d/1lpGsxvct625ebz0DAv5g3q0JMGDpKrn0QHFETWlYFmE/edit?usp=sharing