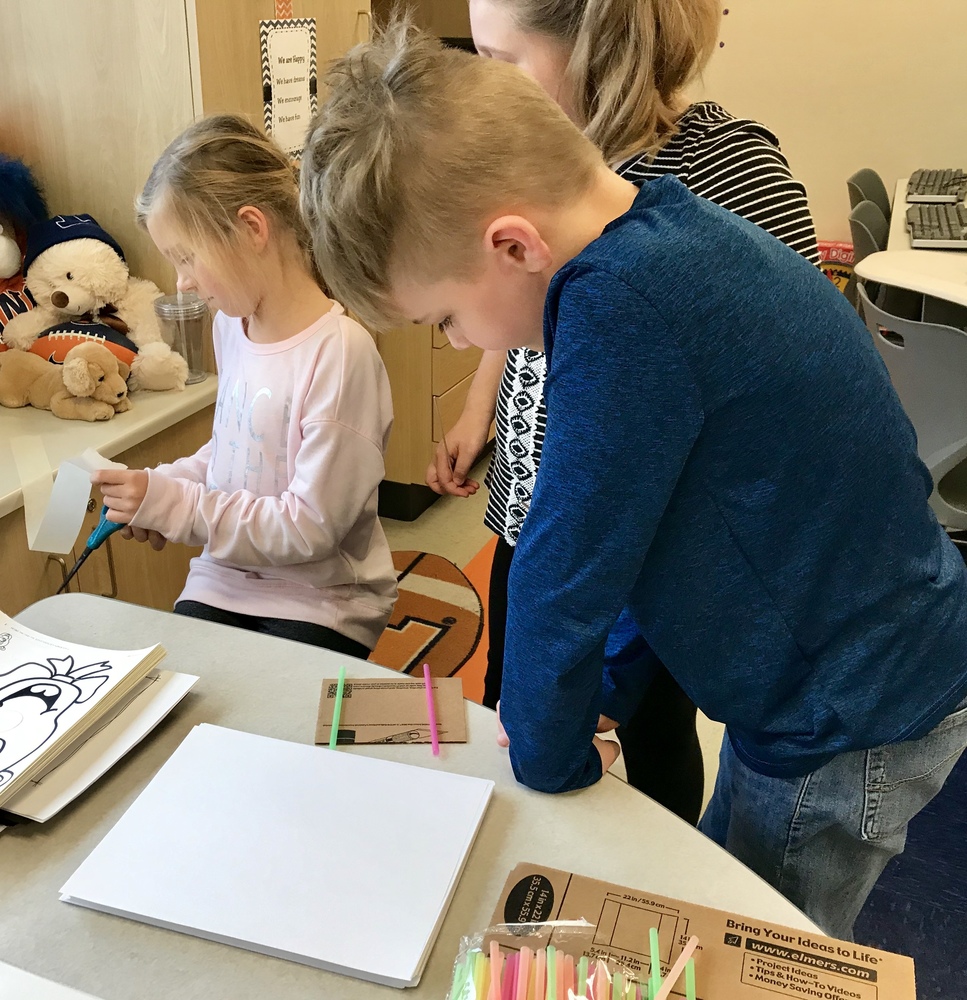 Harvey Potter's Balloon Farm
Sheila Rambo
Saturday, December 08, 2018
Mrs. Rambo's students love STEM projects and we are learning on so many levels. STEM is definitely a hit that is used across all subjects. The following explains why?
After reading a simple picture book, "Harvey Potter's Balloon Farm" our engineering skills became alive. Our experimental science activity led to so many questions. Our questions led to researching and our researching led to understanding.
How did the car get power from a balloon?
When you blow up the balloon, set your racer down, and let it go, escaping air from the balloon rushes out of the straw. This is your car's propulsion system.
Groups of students experimented with different types of wheels, cardboard, bottle caps, and wheels made from toilet tissue tubes.

Why did bottle cap wheels work the best?
There was less friction on the surface.
The above is just the surface of what we learned through a simple project and we look forward to our next one.