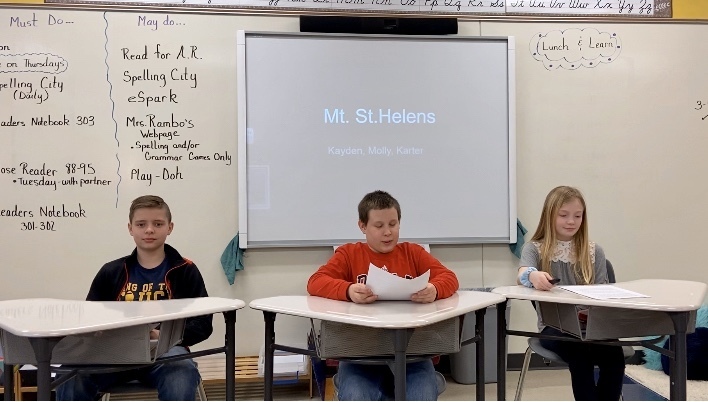 Catastrophic Events in History
Sheila Rambo
Saturday, March 07, 2020
Fifth Grade students have been learning about catastrophic events in history. They learned how this event impacted society and why it was defined as catastrophic. Students worked with teammates to come up with a fun and interesting way to share this information with their classmates. This could have been through a newscast, creating a model, using drawings, creating a poster, etc. The presentation needed to include the following information.
Define your event

Explain what the area was like before the catastrophic event

Main natural resources

Climate

Population

Explain the catastrophic event

When did it happen? How long did it last?

Where did it happen?

What happened? Why?

Explain how the area changed because of the event

Natural resources

Economics ($)

Clean up

Health/Casualties/Injuries

Impact on wildlife
The following is a peek of the results! Meridian Elementary has some amazing fifth grade studnents!