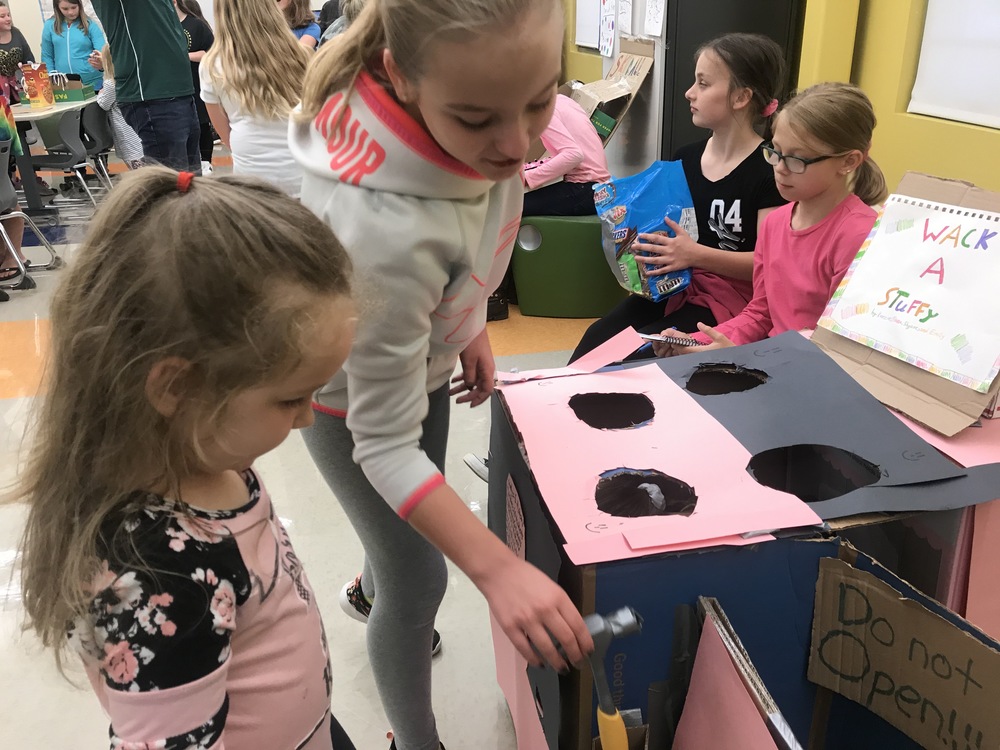 Cardboard Challenge
Shiela Rambo
Friday, October 04, 2019
Fifth Grade students became engineers as they worked in teams to create an interactive game using cardboard and tape.
To test the product we brought in the "experts." Our Kindergarten buddies gave the engineers a "thumbs up" as they tested and played the games for a fun afternoon.
Fifth grade loves their buddies!