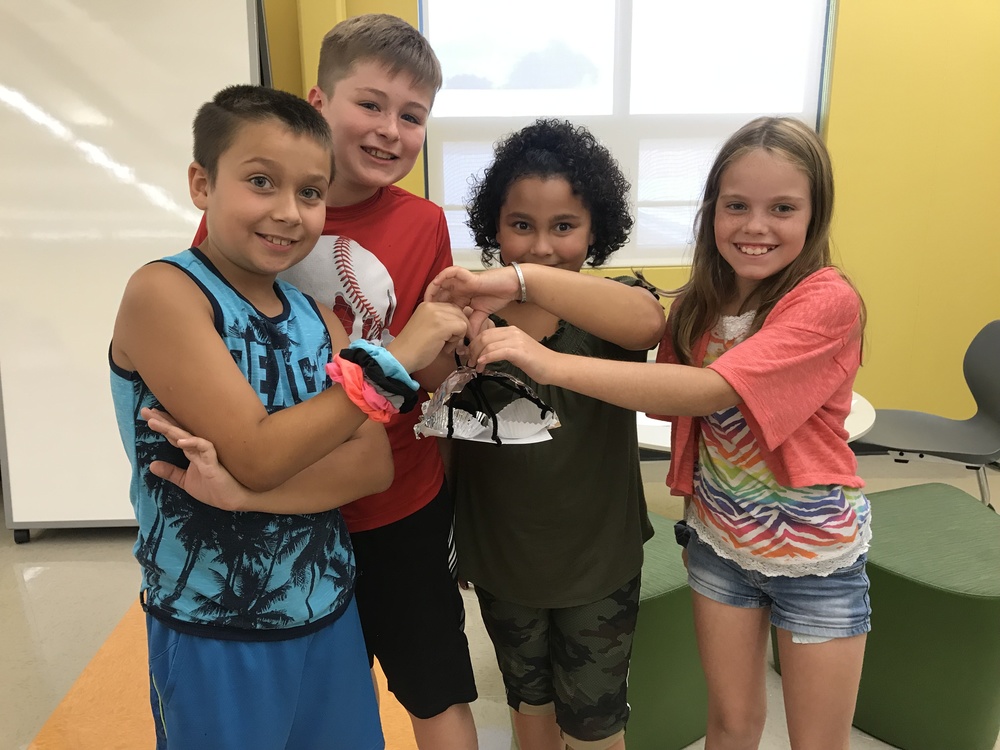 Helping Harry STEM Challenge
Shiela Rambo
Saturday, August 24, 2019
Fifth Grade students tackled another problem solving activity this week when they learned that Harry, a very curious class mascot made from a large pom pom and goggly eyes had climbed on a perch to view the class but the perch was in a dangerous location.
In order to help Harry to remain safe, students were instructed to build a sturdy perch for their beloved mascot using only the following materials:
a piece of foil
12 pipe cleaners
12 inches of masking tape
two cupcake liners
2 index cards
1 craft stick
Students were allowed time to brain storm, build and modify their structure in order to figure out the best way to build Harry's perch.
The Fifth Grade Team Teachers are really enjoying watching and guiding the students as they learn!