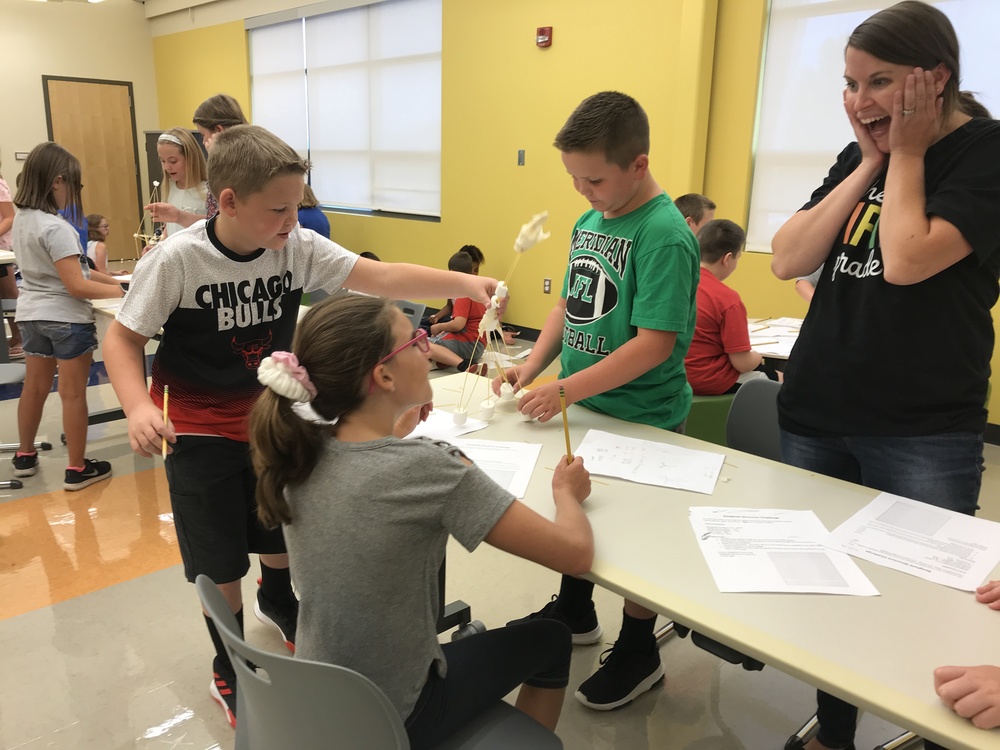 Fifth Grade Spaghetti Structure Challenge
Sheila Rambo
Friday, August 16, 2019
On the first day of school, the fifth grade students didn't waste any time jumping into a fun routine.

Students were split up into groups of 4 or 5 with a goal and challenge in mind. Each team was instructed to build the tallest structure using only spaghetti noodles, marshmallows, tape, and string, but the catch was they had a budget of $800.00 to spend on the materials. That is right, the materials cost each team money. The teams were instructed to develop a plan for the structure, decide what supplies they would need to purchase, and then build the structure. They were able to go to the store 3 times if the budget allowed them in order to build the tallest structure.
This activity was not only fun but it also taught the students to be planners and how to budget for supplies. We learned a lot our first day of school and can't wait to rock this year out in style!
The fifth grade team teachers were very impressed at the structures created and look forward to working with this fifth grade class!
Mrs. Meisenhelter
Mrs. Rambo
Mr. Snively
Mrs. Veitengruber